Announcement of New Director for Leave a Nest Malaysia Sdn. Bhd.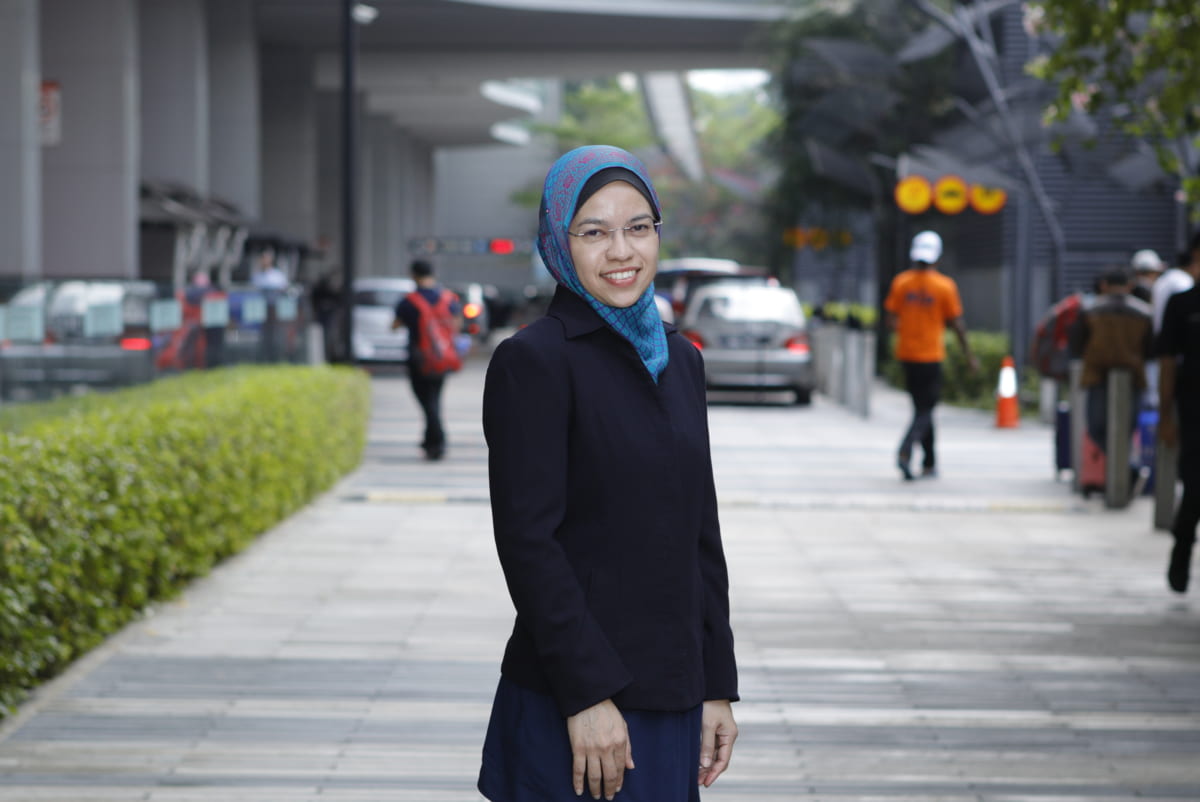 Leave a Nest Malaysia Sdn. Bhd. is proud to announce the appointment of Ms. Idarahayu Ayob as a new local Director beginning from 1st December 2019. In this timing, Ms. Nami Akinaga resigned from Director and the new company structure after 1st December 2019 is as follows.
● Abdul Hakim Sahidi  

Managing Director

● 

Idarahayu Ayob    Director

● 

Kihoko Tokue      Director

● 

Yukihiro Maru     Director, Group CEO
Ms. Idarahayu joined Leave a Nest Malaysia Sdn. Bhd. in July 2017. She has Masters in Technology and Innovation Management from Malaysia-Japan International Institute of Technology (MJIIT), UTM. Her Bachelor's Degree is in Information Technology, majoring in Artificial Intelligence. She also has an Executive Diploma in Engineering Business Management from Business Advanced Technology Centre (BATC), UTM.
<Business background>
Prior to joining Leave a Nest Malaysia Sdn. Bhd, Ms. Idarahayu was a Senior Executive at a government agency, Malaysia Digital Economy Corporation (MDeC) for 13 years. She was the key person in the establishment of the first cutting-edge Virtual Reality Centre in Asia Pacific. Ms. Idarahayu has a strong background in the creative multimedia industry, specializing in talent development and industry-academia collaboration. She directed global technology collaboration initiatives between Malaysia and UK, Australia and Singapore. She was also a Panel Member and Assessor for Malaysia Qualifications Agency (MQA) Program Standards for Creative Multimedia, Industry Advisor at 5 Malaysian universities, and member of Technical Evaluation Standard Committee for Department of Skills Development under the Ministry of Human Resources. After 2 years of running a special project and being an academician at a private university, she left to join Leave a Nest Malaysia Sdn. Bhd.
<Achievement at Leave a Nest>
Ms. Idarahayu brought her wealth of experience in government and industry relations to rapidly expand Leave a Nest network in Malaysia. Under Frontier Development Division, she planned and developed series of specialized business development and technology scouting programs between Malaysia-Japan for Leave a Nest Malaysia Sdn. Bhd. As part of the strategy to develop human resource capability and increase communications between graduates and industry, Career Discovery Forum in Malaysia and Internship Program for Leave a Nest Malaysia Sdn. Bhd. were first introduced by her with the mission to open up opportunities and equip graduates from Science and Technology background with the right skills to enter the industry. Under her leadership, she has turned TECH PLANTER in Malaysia 2019 as the biggest and most successful TECH PLANTER in its history. In November 2019, Universiti Teknologi Petronas (UTP) has appointed Ms. Idarahayu as an Adjunct Lecturer for the Technopreneurship course. The appointment is effective until year 2021.
<Future vision>
Her well-balanced background in government agency, academia and now industry, is an asset for Leave a Nest Malaysia Sdn. Bhd. Ms. Idarahayu has a vision to build a strong company culture based on diversity and universal values. She believes that a solid foundation is important to grow a team that can withstand future challenges. We would like to congratulate Ms. Idarahayu on the dual appointments and wish her all the best in her new duties.
Contact us
Abdul Hakim Bin Sahidi    [email protected]