DEEPTECH ECOSYSTEM TOUR March 04-06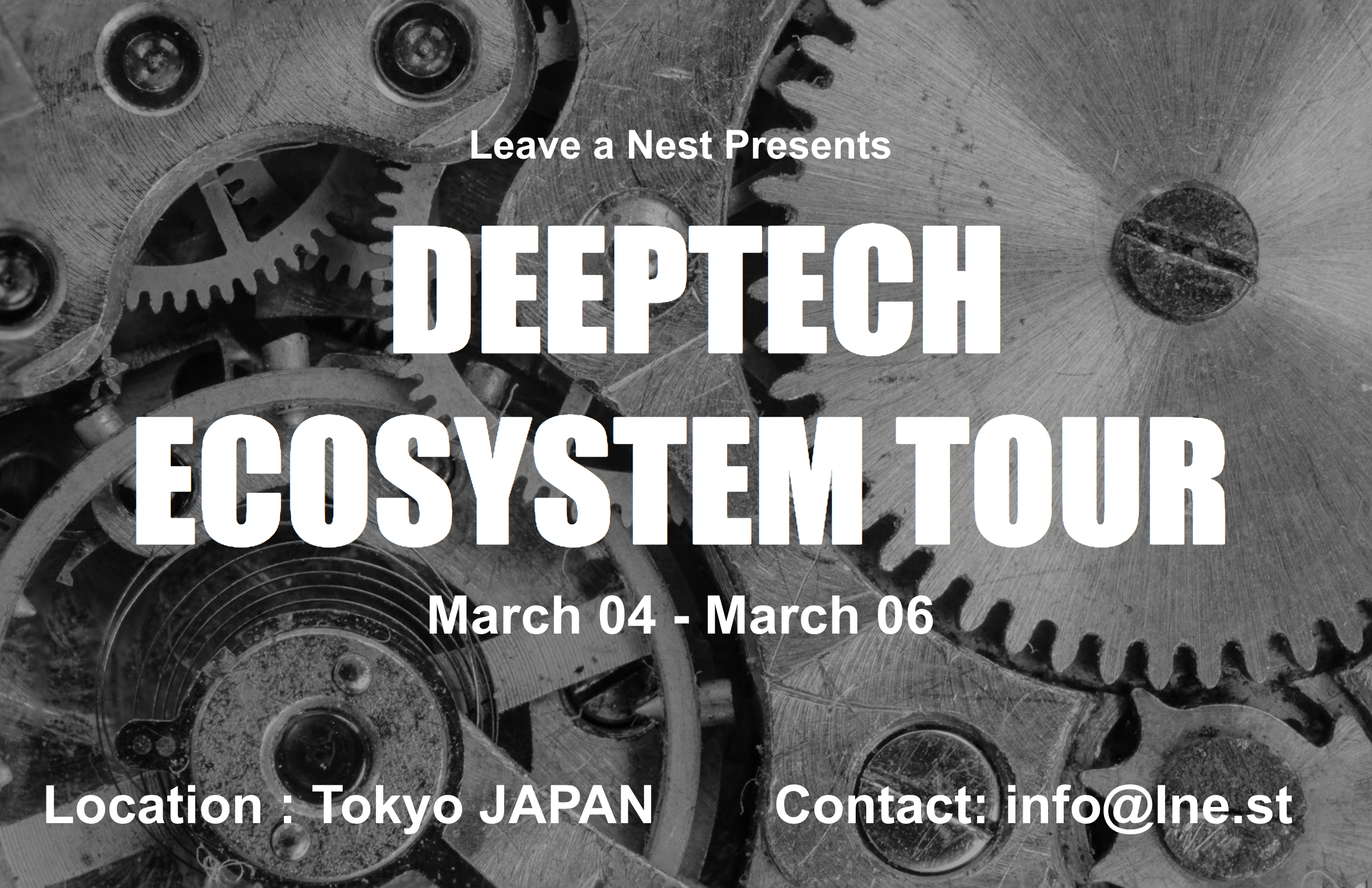 This tour is designed for:
◎Governmental officials who is interested in learning about Japanese startup ecosystem
◎Startups who are interested to explore the market opportunity in Japan
◎Corporate representatives who are interested in open innovation
Why you should join this tour:
◎ In 3 days, you will get a good bird's eye view of deep tech ecosystem in Japan
◎Leave a Nest will be there to support you to build the network you are looking for
◎We are not mere tour organizer but we are player ourselves for this ecosystem
MARCH 4th, 2020 ~ MARCH 6th, 2020

All you need to know about incubation ecosystem in Tokyo
Leave a Nest Co., Ltd.  Headquarter
The largest knowledge-platform in Japan by gathering knowledge and through communication.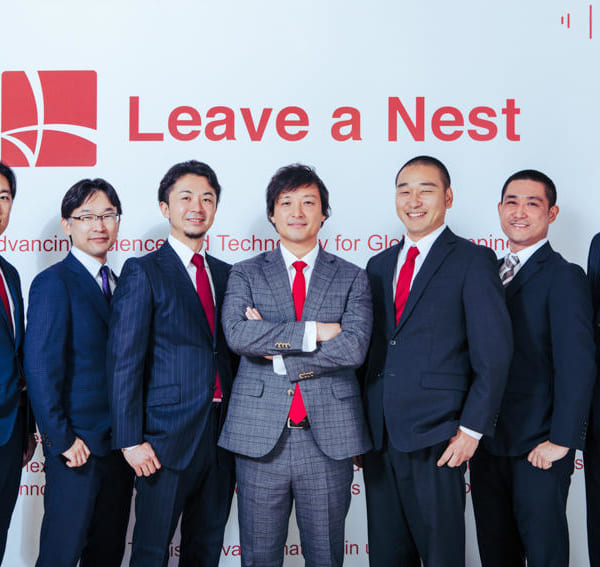 The University of Tokyo
Established in 1877 as the first national university in Japan and a leading research university.
Office of Innovation and Entrepreneurship
Technology Licensing Organization
Tokyo Institute of Technology
The top national university for science and technology in Japan with a history spanning more than 130 years.
Office of Research and Innovation
DAY2: DEEP TECH incubation
Super Factories in Ota
Well known district for manufacturing in Tokyo. Especially famous for net-work manufacturing "nakama-mawashi" where conective network of multiple factories can meet any type of prototyping needs.
GARAGE OTA

A maker's pace produced by Super Factory "Hamano Products", the specialists in metal manufacturing from Sumida district (Tokyo, Japan) specialized in processing such as sheet metal and pressing.
CENTER OF GARAGE (COG)
One of the biggest incubation space in Japan focusing on hardware startups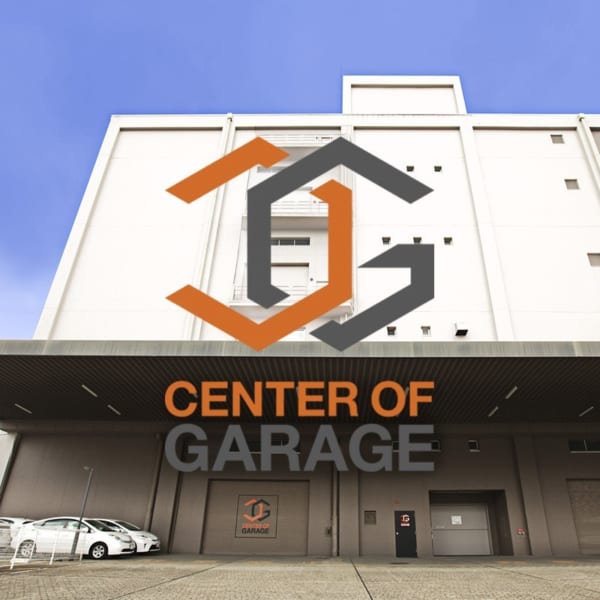 Leave a Nest Group (Leave a Nest Co., Ltd.)
Leave a Nest Co., Ltd. was founded by 15 graduates students in 2002. Our mission is to "Advance Science and Technology for Global Happiness" Leave a Nest Group has subsidiaries in Singapore, Malaysia, US and UK. We are always looking for a partner who would like to bring change to the world with us.
300,000 Yen
4,000 SGD
10,000 RM
2,000 Pound
※this include transportation fee (bus) of Day 1 and Day 2 tour, lunch for Day 1 and Day 2, and the entrance fee for Hyper Interdisplinary Conference in Tokyo.
Please fill our form from below
For inquiry, contact below:
E-mail: [email protected]
Leave a Nest Co., Ltd.  +81-3-5227-4198
Ask for Satomi or Ryuta
Leave a Nest Singapore Pte. Ltd. +65-8338-7685
Ask for Jeremy or Kihoko
Leave a Nest Malaysia Sdn Bhd.  +60-18-2233-230
Ask for Hakim or Ida