MISSION

We support children's science education and their research activities and cultivate the ability to realize the future.
Education is one of our pioneering pillars.We believe that educating the younger generation in Science and research development will lead them in advancing in science and technology to realize the world they envision it to be in the future.It's not just about nurturing future scientists. Being exposed to cutting-edge science from an early age also raises society's overall literacy in technology.
However, it is also true that in an era of rapid change, there is a great burden on schools to deal with cutting-edge science. Accordingly, since its founding in 2002, Leave a Nest has been working on a project to bring the fascination of science to education by collaborating with companies, universities and research institutions.
For example, in Japan alone, more than 8000 students participate every year in Science Workshop which conveys the fun and joy of cutting-edge science. SCIENCE CASTLE started in 2012 and is now one of the largest academic societies in Japan, with overseas conferences beginning in 2017.
Leave a Nest has steadily expanded its network with educational institutions, and is now working closely with approximately 2300 teachers across Japan. We have also developed more than 100 educational CSR programs with many companies that support our philosophy. And also, We are now starting to roll out the same activities around the world. Leave a Nest will continue to promote the creation of a system in which society as a whole participates in the development of the next generation.
MAGAZINE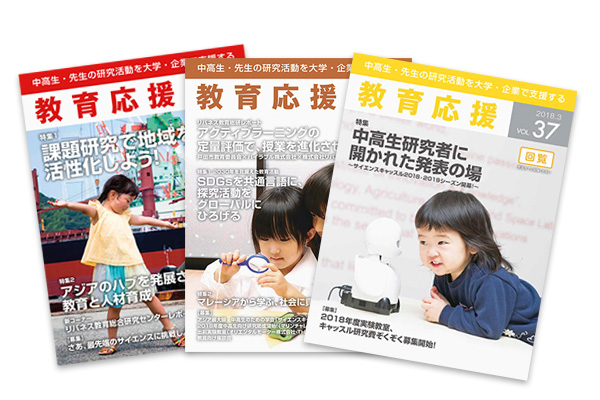 It is a quarterly magazine that introduces advanced science education efforts in cooperation with various organizations such as schools and universities, and schools and companies. (Japanese only)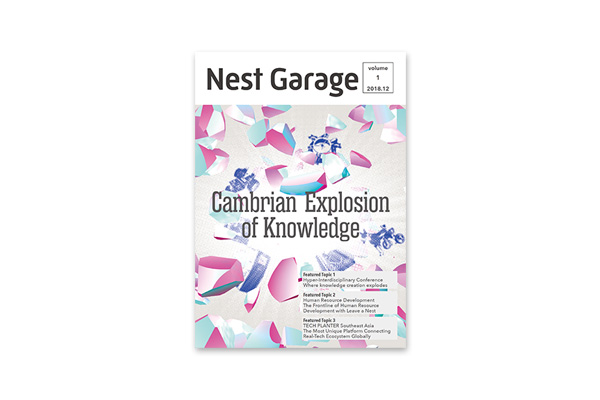 Nest Garage is a magazine that introduces the contents of the activities that Leave a Nest is developing globally. We will deliver to you the information at the forefront of Knowledge Manufacturing. We cover wide range of topics from education, human resource development, researchers and startup support.
DOWNLOAD
FEATURED PROJECT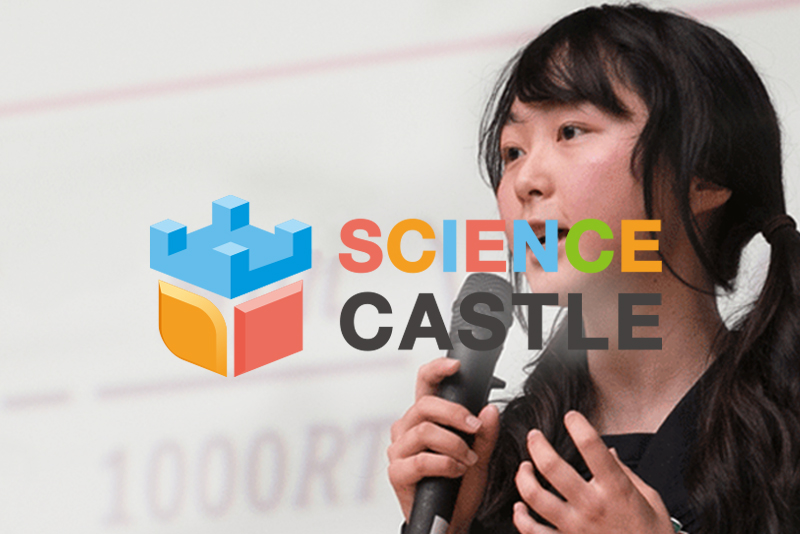 SCIENCE CASTLE began in Osaka, Japan in 2012 as an academic society for junior high and high school students who are challenging research and development. At present, in addition to the four sites in Japan, we have started to hold meetings in Singapore, Malaysia, and other countries, and have grown into a global conference for teenagers.
In Japan, we have also launched initiatives to accelerate junior and senior high school research, such as SCIENCE CASTLE Research Fund which provides subsidies to junior and senior high school students who have a desire for R & D but are unable to achieve it due to lack of budget and know-how, Consultation Desk for Research Activities which targets junior and senior high school students and teachers who are engaged in research activities, and the SCIENCE CASTLE Seminars for junior and senior high school students who are aiming for more advanced research presentations.
SCIENCE CASTLE will continue to develop as a gateway to the future for researchers.