Representative Director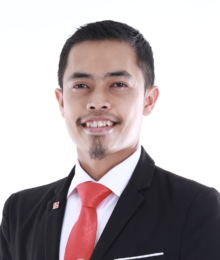 Abdul Hakim Bin Sahidi received his Bachelor Degree in Electronic System Engineering from Malaysia-Japan International Institute of Technology (MJIIT), UTM. He is one of the pioneer members at Leave A Nest Malaysia when he joined the company in 2016. His passion is in business and he is a self-made entrepreneur ever since he was a student at the university. His current mission is to nurture more technopreneurs in Malaysia and connect them to a bigger global technopreneurship ecosystem. From 1st May 2019, he was appointed as the first local Managing Director in Leave a Nest Malaysia with strong passion to create more localized programs in Malaysia, to contribute to the growth of the country and the world.
ACCESS
Leave a Nest Malaysia Sdn. Bhd.
(201301036341 (1066170-P))
Level 1, Block 3710, Persiaran Apec, Cyber 8, 63000 Cyberjaya, Selangor
LABORATORY
Nest-Bio Venture Lab is a unique incubation space that gathers biotechnology startup, incubatees, educators and Malaysian researchers in one place.