MALAYSIA / COMPANY PROFILE
Leave a Nest Malaysia Sdn. Bhd.
Education in science and technology, human resource development, research, planning and consulting for start-ups, etc.
LOCATION
Found8 KL Sentral 5, East Wing, Level 3, Jalan Stesen Sentral, Kuala Lumpur Sentral 50470 Kuala Lumpur, Malaysia
TEAM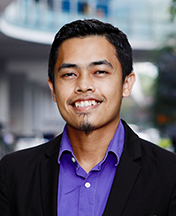 Managing Director
Abdul Hakim Sahidi B.Eng.
Electronic System

Abdul Hakim Bin Sahidi received his Bachelor Degree in Electronic System Engineering from Malaysia-Japan International Institute of Technology (MJIIT), UTM. He is one of the pioneer members at Leave A Nest Malaysia when he joined the company in 2016. His passion is in business and he is a self-made entrepreneur ever since he was a student at the university. His current mission is to nurture more technopreneurs in Malaysia and connect them to a bigger global technopreneurship ecosystem. From 1st May 2019, he was appointed as the first local Managing Director in Leave a Nest Malaysia with strong passion to create more localized programs in Malaysia, to contribute to the growth of the country and the world.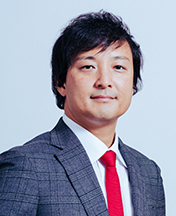 Director
Yukihiro Maru Ph.D.
in Agriculture

Dr. Maru is the founder and CEO of Leave a Nest Group. He earned a Doctorate degree at the Graduate School of Agriculture and Life Sciences, the University of Tokyo. He founded Leave a Nest Co., Ltd. in 2002, which became a leading science bridge communication company in Japan. Dr. Maru is the technical advisor for euglena Co., Ltd. which was listed in the First Section of the Tokyo Stock Exchange in 2014. He is also an innovator who has been involved in launching more than 78 startups including Challenergy, Inc. At the same time, he is holding the role as co-founder of Real Tech Fund and science evangelist of Drone Fund. He is an expert in advising young entrepreneurs in business development and venture spirit. Not limited in Japan, he has taken initiatives expanding his business to the world.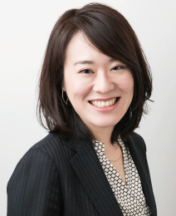 Director
Yuko Ueno Ph.D.
in Biology

Dr. Yuko Ueno received her Ph.D in Ocean microbiology-biochemistry and joined Leave a Nest in 2013. She has experience in human resource development especially in entrepreneur education, and frontier business development with MNC. While utilizing her own research experience, she discovers and nurtures deep tech startups in the United States, United Kingdom, Singapore, Malaysia, and the Philippines where the Leave a Nest Group is based, and at the same time designs new businesses for Japanese companies in collaboration with the startups. She also has experience in accelerating Japanese deep tech startups enter the Southeast Asian market and Southeast Asian startups to enter the Japanese market, and has been appointed as a Director of Leave a Nest Malaysia since October 2021.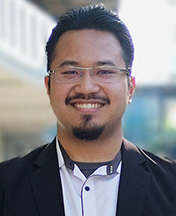 Director
Nur Ahmad Zaim Hussin B.Eng.
Electronic System

Ahmad Zaim Hussin received his Diploma in Electrical (Communication) Engineering from UTM and Bachelor Degree in Electronic System Engineering from Malaysia-Japan International Institute of Technology (MJIIT), UTM. Before joining Leave a Nest Malaysia, he was an RF Optimization Engineer. At Leave a Nest Malaysia, Zaim is with Strategy Development Division. He is interested in Internet of Things (IOT), Smart Farming and  agriculture technology.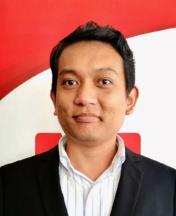 Mohd Izwan Bin Zainol Ph.D.
in Biomedical Science

Mohd Izwan Zainol is a molecular biologist whose research focuses on diagnostic microbiology and immunopathology of infectious diseases. He also works on analyzing the biopotential of natural products and their bioactive compounds. He was the Monbukagakusho (MEXT) scholarship recipient for his Ph.D. at Nara Institute of Science and Technology, Japan (2019). He obtained his Master in Medical Science in 2016 from University of Malaya under the teaching assistance fellowship awarded by the university. In 2009, he received his Bachelor Degree in Biomedical Science from University of Malaya under the Public Service Department of Malaysia (JPA) sponsorship. Alongside tertiary education teaching experience, his interest is also rooted within informal education and community outreach such as public health awareness and street science for school children. He enjoys volunteering because he believes it helps to nurture his potential as a member of society. By joining Leave a Nest Malaysia, he is optimistic that he is carving his career path out of his comfort zone, into the worlds of entrepreneurship and business. Mohd Izwan is also the core member of Nest Bio-Venture Lab, a collaborative science research lab between Leave a Nest and MJIIT-UTM, Kuala Lumpur.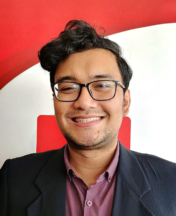 Arief I. Zamani Ph.D.
in Systems Biology
Arief I. Zamani is a PhD holder in Systems Biology graduated from Institute of Systems Biology (INBIOSIS), The National University of Malaysia. Previously, he worked on recognition protein that involved in oyster immune system which earned him a Master of Science in Biotechnology from University Malaysia Terengganu. His research interest is to understand the adaptation of microorganisms in growing on different carbon source or under different environment condition. He is an expert in microbial metabolomics, conducting study on physiological aspect as well as metabolic changes in microorganism. He had published his works in numbers of journals including a Q1 journal. He worked in collaboration project between INBIOSIS, Sime Darby Technology Centre and Brandenburg University of Technology to develop a new fermentation system based on selective cultivation condition. He believes that doing science (research) and promoting science (STEM education) is compliment to each other. Hence, nurturing science in future generation is equally important as finding new discovery for human benefit.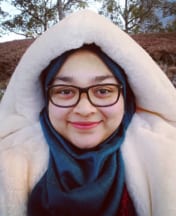 Suzianti Iskandar Vijaya 
Ph.D. in microbial molecular genetics
Suzianti Iskandar Vijaya is in the Research Development Division at Leave a Nest Malaysia. Her research focuses on molecular genetics, plant microbiology, and biomaterial research. Her main interests are agriculture crops disease diagnostics and molecular characterization, plant microbiome studies, as well as synthesis of new biomaterials from agricultural waste. She was the Monbukagakusho (MEXT) scholarship recipient for her Ph.D. study at Nara Institute of Science and Technology, Japan (2018). She obtained her Master in Plant Pathology in 2014 from Universiti Sains Malaysia under the postgraduate fellowship awarded by the university. Her deep interest in agriculture R&D drives her to challenge herself in solving problems towards advancing technology in Malaysia's agriculture sector. She believes that Leave a Nest is the right platform for her to learn new skills, outgrow her limits, and achieve her goals. Staying true to Leave a Nest's philosophy, she wants to utilize her skills and experience to bring global happiness by advancing through science and technology.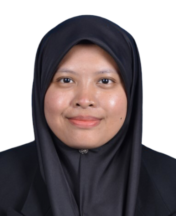 Aisyah Abdul Hamid
Master of Biotechnology
Aisyah Abdul Hamid is in the Frontier Division at Leave a Nest Malaysia. She received the Bachelor of Science, majoring in Biotechnology from University of Malaysia Sabah (UMS). Her education journey continued at University of Malaya (UM), where she worked on aquatic toxicology research focusing on genotoxic test on local fish, thus she was conferred Master of Biotechnology. She was awarded with the Monbukagakusho (MEXT) scholarship for her Master degree in Biological Sciences at Nara Institute of Science and Technology (NAIST), Japan. Her research in NAIST focused on membrane protein crystallization. After graduating, she started working independently as a small business owner in the F&B industry for four years. Her interest in science and business has led her to Leave a Nest where she believes in the importance to become a Science Bridge Communicator to link the gap between academia and industry.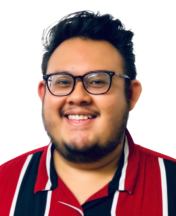 Ezral Ghazali Ph.D.
in Bioresource Engineering
Recipient of the prestigious Japanese Government's Monbukagakusho (MEXT) Scholarship; Dr. Ezral Ghazali studied colloidal science at the University of Tsukuba, where he received his PhD degree. His research addresses fundamental topics in the sedimentation of flocculated clay material in water treatment. Previously, he has served as a Researcher at Industrial Biotechnology Research Centre, SIRIM Berhad, where he was involved in multidisciplinary research. While in Japan, Ezral has an active outreach program to bring excitement in STEM among elementary, middle school and high school students. Transforming young lives through science is now his biggest passion. Ezral received his MPhil from the Malaysia-Japan International Institute of Technology (MJIIT), Universiti Teknologi Malaysia (UTM) and his BSc (Resource Biotechnology) from Universiti Malaysia Sarawak (UNIMAS).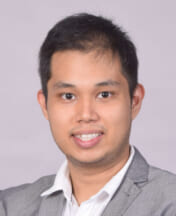 Ayappa V. Subramaniam Ph.D.
in Molecular Medicine
Ayappa is a 4th-year Doctoral student from the Institute for Research in Molecular Medicine, Universiti Sains Malaysia. Previously, he obtained his Bachelor of Science in Biotechnology with First Class Honours from the Asian Institute for Medicine, Science, and Technology (AIMST) University. His doctoral research is focused on finding an alternative therapy targeting angiogenesis, the formation of new blood vessels, for treating colorectal cancer. He has authored and co-authored a total of 6 journal articles that have been published in distinguished high-impact factor journals. Besides being focused on his research, he is also passionate about showcasing Malaysian research to society and the rest of the world. Malaysia has plenty of potential world-class research which are yet to be brought to light and this is an issue that needs to be addressed. Policies to support the development and growth of the Science and technology sector have to be in place in the nearest future to realize the Malaysian dream of becoming one of Asia's leading biotechnology hubs. Additionally, back in 2018, he founded the Malaysia Biotechnology Students' Association (MYBIOSA). MYBIOSA is a hub to nurture students to be holistic individuals by promoting and organizing extracurricular activities. He has made it his mission in Leave a Nest Malaysia to advocate STEM education awareness and nurture holistic research scientist that fits into the Malaysian bioeconomy ecosystem.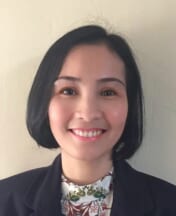 Mahirah Basri
Master of Business Administration
Mahirah Basri is in the Frontier Development division at Leave the Nest Malaysia. A Public Service Department Scholarship holder, Mahirah received her Bachelor of Engineering and Eta Kappa Nu (honour society for IEEE) membership from Vanderbilt University. She joined Sensata Technologies (formerly the automotive division of Texas Instruments) upon graduation. She was given the opportunity to work with automotive manufacturers from Japan, South Korea, Germany and USA. One of the roles that she held during her time in the company was to develop new products. She designed the manufacturing processes for prototype products produced in labs. With the plethora of communication issues observed during her time in new product development, she decided to read business at the University of Oxford to bridge the gap between product developers and product manufacturers. Addressing communication gaps between these groups can significantly reduce product development time. She is passionate about helping researchers to design the manufacturing processes to mass produce their products. Her mission is to help start-ups mass produce their products at the lowest cost possible while still maintaining their product quality.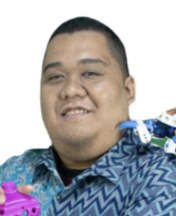 Muhamad Basril Bin Muhammad Asri
Master of Engineering Science and Bachelor of Manufacturing Engineering
Mr Muhammad Basril bin Muhammad Asri received his Master of Engineering Science and Bachelor of Manufacturing Engineering from the University of Malaya (UM). During his study, he explored the optimization of a manufacturing process named deep drawing. He had seven years of engineering and business experience from the startup scene. He had involvement in Project & People Management, Sales & Marketing with an extensive technical background and customer engagement skills. On top of that, his passion towards equality in education embarked his journey as a STEM educator in 2016. His mission is to help students from rural areas lacking educational technology accessibility, as he believes in equality in education. He had been invited as a speaker and trainer to various universities, schools, and startup-related events. Outside of work, he is a passionate community builder. He engaged in a few community movements and volunteered to mentor technological startups and entrepreneurs during his free time.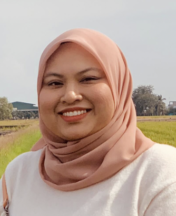 Nor Faziela Binti Mohamad Amin
Bachelor's Degree in Finance
My name is Nor Faziela Binti Mohamad Amin, but you can call me Faz. I am a highly motivated and dedicated professional with a background in Finance. I received my Bachelor's Degree in Finance from UiTM Sarawak and have been working in the field for the past 3 years as an Account Executive at an Engineering Company. During my time there, I was able to successfully complete backlogs and submit reports for audit purposes on time, showcasing my ability to handle multiple tasks and meet deadlines.
As I enter the new year, my resolution is to step out of my comfort zone and seek out positive environments. I believe that challenging oneself and embracing new experiences is essential for personal growth and development. This is why I have decided to join Leave A Nest. I am excited about the opportunity to work with different industries, improve my confidence level, and gain new experiences and perspectives.
My life purpose is to live a life with no regrets, enjoy every moment and face it with an open heart. I believe that by embracing new opportunities, I can achieve this goal and make the most out of my life. I am excited to be a part of Leave A Nest and am looking forward to all the challenges and opportunities that lie ahead.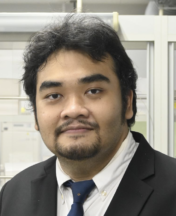 Hadi Akbar Bin Dahlan Ph.D.
In Advanced Science and Biotechnology
Hadi Akbar Bin Dahlan is a member of the Research Development Division at Leave a Nest Malaysia. He joined the Biotechnology Global Human Resource Development Program for Industry-University-Co-Creation at Osaka University with Monbukagakusho (MEXT) scholarship. He graduated with Ph.D. in Advanced Science and Biotechnology in September 2022. His research focuses on modulating Tempe metabolites via modifying the tempe-making process to make the fermented food much more acceptable to first-time consumers and people outside Southeast Asia. Before his Ph.D. studies in Japan, he received his bachelor's degree in food science and nutrition and a master's degree in food science from the National University of Malaysia (UKM). 
His experience when living in Japan has solidified his view that cartoons can be used as a medium for knowledge transfer. He is passionate to develop a platform for Scientists and Researchers to share their findings with the public via illustrations and comics. He believes this medium can be a fun and engaging way for Scientists and Researchers to communicate their research to the audience from any walk of life. He joined Leave A Nest Malaysia to realize his passion and hope Malaysian Scientists and Researcher will start exploring this creative art medium to communicate their research to the local community.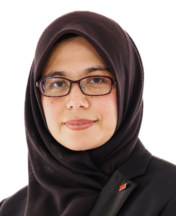 Sharifah Nabihah Syed Othman Ph.D.
 in Environmental Science and Radiation Disaster Recovery
Sharifah Nabihah Syed Othman is a PhD holder specialised in Environmental Science and Radiation Disaster Recovery and currently working under Research Development Division in Leave a Nest Malaysia. She graduated with a bachelor's degree in Biomedical Science, majoring in Environmental Health, from the International Islamic University Malaysia in Kuantan, Pahang. After completing her studies, She worked as a science officer at University Putra Malaysia for two years. Later, she had the opportunity to join an international program organised and funded by Hiroshima University called Phoenix Leader Education Program for her doctoral study. The program was established in response to the Fukushima Daiichi Nuclear Power Plant accident and aimed to find the best approach in recovery under interdisciplinary setting. Her previous program has inspired her to encourage multidisciplinary settings in finding innovative solutions to problems that arise in our community.