Out-of-the Box Internship Experience at Leave a Nest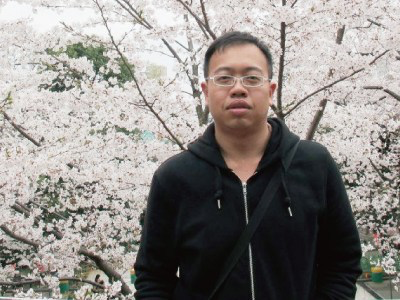 Calvin Tee Jie Kai
I remembered it was a cold morning when I reached Narita Airport for the first time. Everything is new to me.  I know this is going to be a challenge for me; to be able to explore new lands with only limited knowledge of the local language. Despite that, it is hard to contain all the excitement within to be able to meet new people and make new friends here, over 5000 kilometres away from my home back in Singapore. I am finally here for my long-awaited internship program in Leave a Nest.
First Encounter
The first time I came in contact with Leave a Nest is through a friend, who was a fellow intern at Leave a Nest. He approached me for help in one of the workshops Leave a Nest runs during the Singapore Science Festival at Singapore Science Centre. We were supposed to teach primary school students how to make Solar Gratzel Photochemical Cell using ITO coated slides and purple cabbage. Through subsequent networking sessions with the company, I got to learn more about the activities they are involved in, and I was intrigued by it.  As a science communication venture, not only do they conduct workshops for students, they also emphasizes on human resource training and technology transfer. The company serves as a connecting bridge among educational institutes, industries as well as general public with the objective of promoting science education. I found that there was meaning to their endeavours. It was then I requested an internship program with them.
Special Opportunities
It has been almost two months since I started working for the company and I was given a lot of opportunities to learn and perform. In March, I had been given the opportunity to travel to Kuala Lumpur and Penang with my colleagues to meet representatives from local universities as well as prestigious researchers from famous institutes as part of our networking operations within that region. Through these meetings, I had the chance to represent the company to introduce the internship program from Leave a Nest. It has indeed been an eye-opener for me to witness how different organizations establish a collaborating relationship that maximizes mutual benefits.
Discovering Meaning
Comparing with my peers, I find that my experience with Leave a Nest so far has indeed been a unique one. Exposing myself to a foreign office environment; opportunities to travel around the Southeast Asia region; promoting science education via utilizing knowledge I learnt during my days as a physics major undergraduate; conducting interviews with researchers and writing articles about their research; to me, this is definitely much more interesting and meaningful as compared to other conventional internship offers that I have encountered so far.

Calvin Tee Jie Kai
Graduated from Pioneer Junior College, then continued at Nanyang Technological University (NTU), School of Physical and Mathematical Sciences for a Bachelors of Science degree,  studying Physics/Applied Physics course.