Announcement of Website Renewal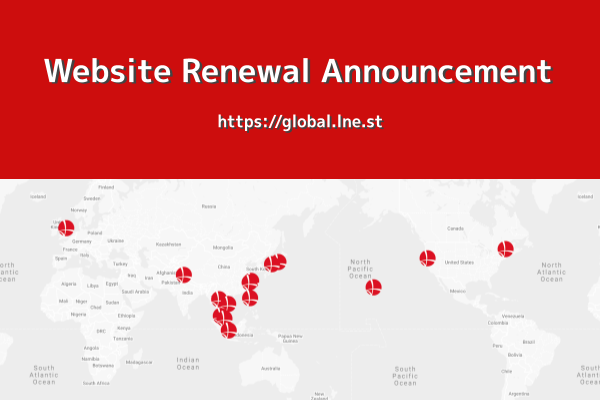 Leave a Nest have opened our new Global Website (https://global.lne.st).
Since its establishment in 2002, Leave a Nest has been expanding its Knowledge Manufacturing Process Technology in Japan and overseas, and has been attracting the number of partners worldwide to realize our vision "Advancing Science and Technology for Global Happiness".
Especially after 2010, we have also focused on global business and have been involved in supporting overseas business expansion and human resource development for universities and corporate partners in Japan. We established 4 overseas subsidiaries in Singapore, Malaysia, the United Kingdom, and the United States. In Southeast Asia in particular, we are promoting the recruitment of local executives and the hiring of employees to build a Knowledge-based Platform rooted in each country. Even in countries without physical bases, there are many examples of collaboration with oversea governments, universities, and educational institutions, and the increasing number of guests visit us in Japan's headquarters.
This is how we realized the importance to create a place to communicate widely about activities of the Leave a Nest Group worldwide and to share the underlying philosophy or culture. So we have renewed our English-language website which was a means of the sharing news from overseas subsidiaries, and have released a global website that can provide a bird's eye view of the activities of the entire Leave a Nest Group throughout the world.
We will update ever-accelerating activities on a global scale to bring Leave a Nest closer to you through news release and articles. Keep in touch and we hope you all can enjoy our renewed global website.
Visit our new Global Website (https://global.lne.st).
Contact us 
[email protected]
Nami Akinaga, Global Platform Development Division, Leave a Nest Co., Ltd.