[HIC in Singapore 2020] Skin Health for Southeast Asians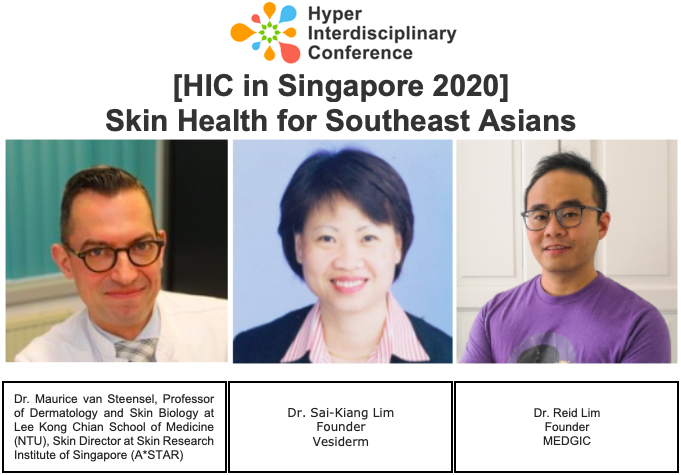 Skin Health for Southeast Asians
Holding Hyper Interdisciplinary Conference in Singapore for the second year, we are excited for another round of scientific discussion with our distinguished speakers! 3 themes will be discussed, which we will focus on skin in this release.
1. Skin Health for Southeast Asians
2. Nutraceutical Solution for Healthier Living
3. Developing Smart Cities in Southeast Asia
There are specific criteria to skin from Southeast Asia region which makes it uniquely different to the other skins. It is due to the differences in the external exposure and internal factors making Southeast Asian skin more susceptible to certain conditions. Although this information is not new, the establishment of specific to region models are still lacking, where previous efforts can be seen to a great extent on a bigger developed market. This therefore makes it challenging for skin results from other regions to be applied in Southeast Asia with the same efficacy and effectiveness since it was never tested locally.
It was only until recent years that some Southeast Asian skin conditions are studied in-depth. In order to better understand each condition and develop suitable solutions, more research must be done and understood in finer details. Therefore in the Hyper Interdisciplinary Conference in Singapore 2020, we will be discussing skin health of Southeast Asians, in which we will be diving into the details of science behind skin diseases and conditions, catering to the regional and local populations.
——————-
Skin Health for Southeast Asians
Date 29th February 2020
Time: 13:00 hrs – 14:00 hrs
Venue:NTU Alumni Club, 11 Slim Barracks Rise, Function Hall @ Level 3, Singapore 138664
——————-
We are excited to invite the following speakers and panelists to the session.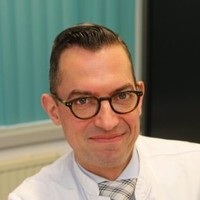 Dr. Maurice van Steensel, Professor of Dermatology and Skin Biology at Lee Kong Chian School of Medicine (NTU), Skin Director at Skin Research Institute of Singapore (A*STAR)
Dr. Maurice van Steensel studied medicine at the Catholic University Nijmegen, Netherlands, obtaining his MD in 1996, and completed a cum laude PhD in genetics and dermatology in 2005 from Maastricht University, Netherlands. He is an experienced and highly regarded dermatologist, experting in genetic skin disorders and has improved understanding of many skin diseases. In Singapore, he uses his experience to discover new drugs to treat common skin diseases. Currently working on acne and oily skin, the results are transforming our insight into the conditions and his work will soon result in new treatments. Ultimately, Dr. Maurice wants to conduct science that benefits patients and consumers in Singapore and the rest of the world.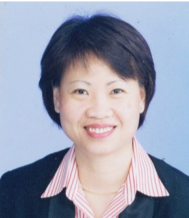 Dr. Sai-Kiang Lim, Founder, Vesiderm
Dr. Sai-Kiang Lim graduated with B.Sc (Hons in Biochemistry) from National University of Singapore in 1985 and completed her PhD on molecular biology in 1992 at SUNY Buffalo, where she was awarded the Most Meritorious Student Research Award by Sigma Xi Society and NY State Predoctoral Fellowship. Dr. Sai-Kiang subsequently received training as a Cooley's Anemia Foundation Research Fellow and Leukemia Society of America Special Fellow. Her research focuses on the elucidation of the underlying molecular and cellular mechanisms in diseases and development of therapies. Her current major research interests are in natural and synthetic nano-lipid vesicles: synthesis and purification, biochemical and biophysical characterisation, and diagnostic and therapeutic applications.
For the panel session, we will once again be inviting the keynote speaker to be part of the panelists.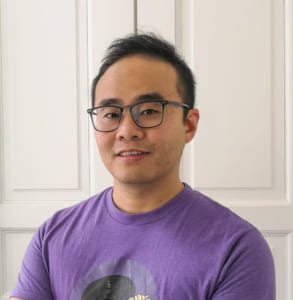 Dr. Reid Lim (MBBS) is a physician and the founder of MEDGIC – an AI company dedicated to transcending tomorrow's healthcare by building the world's largest neural network for skin pathology. Half of today's population has no access to healthcare and many more are impoverished to pay for it. MEDGIC harnesses the transformative power of AI to forge a better and fairer future for global healthcare. It is a gift from machines, to all mankind on Earth.
Moderator details: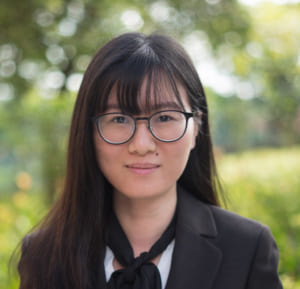 Ms. Hui Ling Chan, Assistant Manager in Research Development Division, Leave a Nest Singapore
Ms. Hui Ling Chan is an Assistant Manager in the Research Development Division in Leave a Nest Singapore. She received her diploma in Chemical & Biomolecular Engineering at Ngee Ann Polytechnic. With a curiosity in applied science, she pursued science in Nanyang Technological University where she received her Master of Science in Chemistry & Biological Chemistry, with projects focusing on synthesis as well as bacterial surface fluorescent imaging and interactions. Currently working in the Research Development Division, she gets updated with the newest science & technologies as well as the up and rising businesses and trends – while working with researchers and startups!
————————————-
Date: 29th February 2020
Time: 08:30 hrs – 18:30 hrs (registration from 08:30 – 09:30 hrs)
Venue: NTU Alumni Club, 11 Slim Barracks Rise, Function Hall @ Level 3, Singapore 138664
Highlighted Contents:
09:40 – 10:00 Keynote Presentation
10:00 – 11:00 Mitsui Chemicals Singapore R&D Centre Session
11:00 – 12:00 Technology Splash
13:00 – 14:00 Skin Health for Southeast Asians
14:00 – 15:00 Nutraceutical Solution for Healthier Living
16:00 – 17:00 Developing Smarter Cities in Southeast Asia