[HIC in Singapore 2020] Developing Smart Cities in Southeast Asia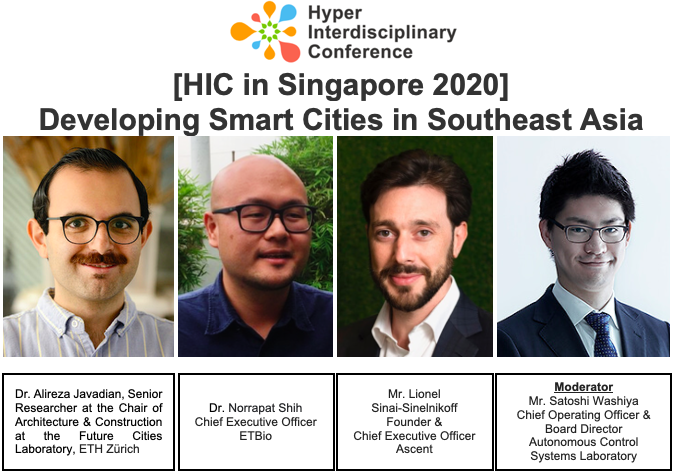 For Hyper Interdisciplinary Conference happening in Singapore, we will be exploring 3 exciting themes. In this release, we would like to introduce the theme Developing Smarter Cities for Southeast Asia.
Developing Smart Cities in Southeast Asia
Going back a number of years, questions like "How do you envision smart city" and "What do you think is the next big thing to develop a place into a smart city" were discussed. Among them, some stood out, for example hover cars, exceptional sensors, electricity generation from fusion power, and many more. The newest technologies allowed more utilization of the country's assets, enabling more efficiency usage and improvement in daily lives with lesser wastage of resources.
Now, with all the different technologies bringing us into an era of smarter cities, we see problems arises either with a lack of an overall consideration or with a limitation to currently known knowledge. For example, digital platforms today are more prone to cyber attack than it had been previously with digital advancements and people bring businesses and personal datas online. However, this will not stop humans from finding a solution or an alternative that can bring us closer to the future smart city. Therefore in the session of Developing Smarter Cities in Southeast Asia, we will look at the solutions and challenges in the field.
———————
Developing Smart Cities in Southeast Asia
Date: 29th February 2019
Time: 16:00 hrs – 17:00 hrs
Venue:NTU Alumni Club, 11 Slim Barracks Rise, Function Hall @ Level 3, Singapore 138664
———————
We are excited to invite the following speakers and panelists to the session.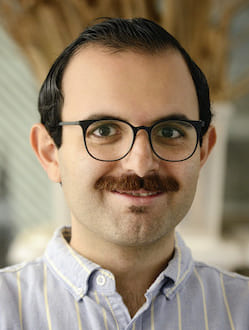 Dr. Alireza Javadian, Senior Researcher at the Chair of Architecture and Construction at the Future Cities Laboratory, ETH Zürich
Dr. Alireza Javadian is a senior researcher at the Chair of Architecture and Construction at the Future Cities Laboratory. His PhD research focuses on alternative composite fibre materials as reinforcement systems in concrete applications. He won the SMART Innovation Grant Singapore, Sawiris Scholarship Grant of ETH Zürich, Swiss KTI project fund, and Zumtobel Group Award. He is a member of the American Concrete Institute and the Iranian Concrete Institute.  Alireza received his Bachelor Degree from the University of Tehran, Iran and worked for the Iranian Cement and Material Institute in Tehran after graduation. In 2007, he received A*STAR scholarship to pursue his Master in Engineering at NTU. Afterwards, he joined NUS as a research assistant, followed by 'Beca Carter Hollings and Ferner Engineers'. He also received a Master of Business Administration from ARU Oxford, UK in marketing.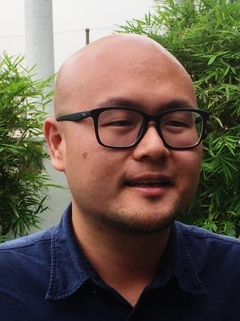 Dr. Norrapat Shih, Chief Executive Officer, ETBio
Norrapat completed his BSc. Hons in Developmental Biology and MSc. in Molecular Genetics at the University of Toronto. He completed his Ph.D. in pharmacology at the National University of Singapore. Previously, he has experience developing anticlotting drugs from snake venom and tick saliva. Currently, he is the CEO of ETBio, a Singapore-based startup developing a microalgae air purifier to generate fresh air, while removing carbon dioxide and other air pollutants.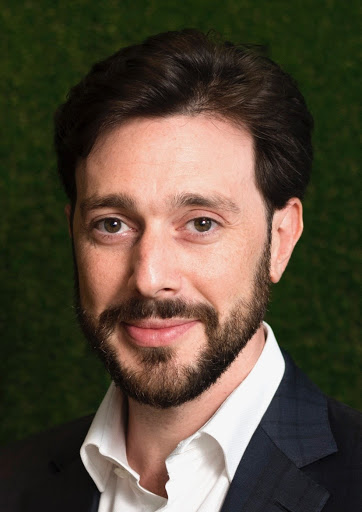 Mr. Lionel Sinai-Sinelnikoff, Founder & Chief Executive Officer, Ascent
Lionel has been in the helicopter industry for 15 years leading sales, marketing, support and supply chain activities. Apart from functional expertise, Lionel also has exposure to global market expansions and has held executive positions in Airbus Helicopters across Asia Pacific and Latin America. Lionel most recently graduated from the Executive MBA program at INSEAD.
Moderator details: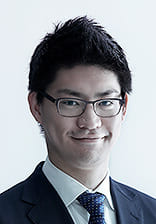 Mr. Satoshi Washiya, Chief Operating Officer & Board Director, Autonomous Control Systems Laboratory
Mr. Washiya graduated with a M.S. of Architecture from Graduate School of Creative Science and Engineering, Waseda University. He served both domestic and multinational companies in corporate wide transformation projects at Tokyo and Stockholm office of McKinsey & Company. Mr. Washiya joined ACSL in July 2016.
—————
About Hyper Interdisciplinary Conference in Singapore
Date: 29th February 2020
Time: 08:30 hrs – 18:30 hrs (registration from 08:30 – 09:30 hrs)
Venue: NTU Alumni Club, 11 Slim Barracks Rise, Function Hall @ Level 3, Singapore 138664
Highlighted Contents:
09:40 – 10:00 Keynote Presentation
10:00 – 11:00 Mitsui Chemicals Singapore R&D Centre Session
11:00 – 12:00 Technology Splash
13:00 – 14:00 Skin Health for Southeast Asians
14:00 – 15:00 Nutraceutical Solution for Healthier Living
16:00 – 17:00 Developing Smarter Cities in Southeast Asia
For enquiries:
Please contact: To Hui Ling (email: [email protected])