TECH PLANTER in Thailand application has closed with 25 entries!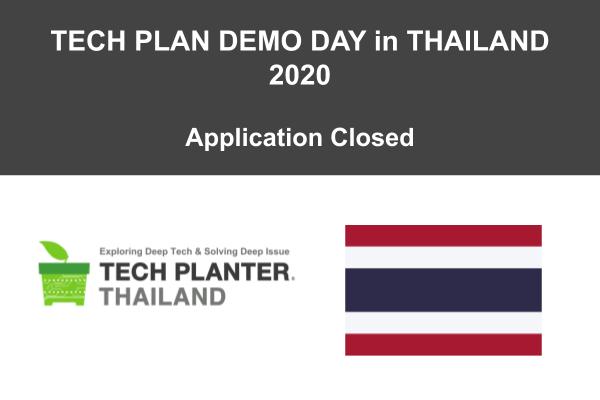 TECH PLANTER in Thailand 2020 official application has closed on 5th of June 2020 with 25 teams entries.
TECH PLANTER is a unique seed acceleration program for deep technology-based research teams and startups. This is a platform for startups and researchers to pitch, fundraising and market expansion opportunities in Asia, especially in Japan. Leave a Nest Group had previously conducted this program in Thailand and it will be held once again on 11th of July 2020, Saturday.
Overview of TECH PLAN DEMO DAY in Thailand 2020:
Date: 11th of July 2020 (Saturday)
Time: 12:00hrs-17:30 hrs Indochina, Bangkok Local Time
Location: Online – Microsoft teams Meet
Contents: Presentation, judges review, networking with finalists teams
Website: https://en.techplanter.com/events/thtp2020/
If you would like to view TECH PLANTER Thailand, please register here.