Bridging Japanese Corporations, the Industry, and UPM Researchers Through Collaborations in Research Development and Commercialisation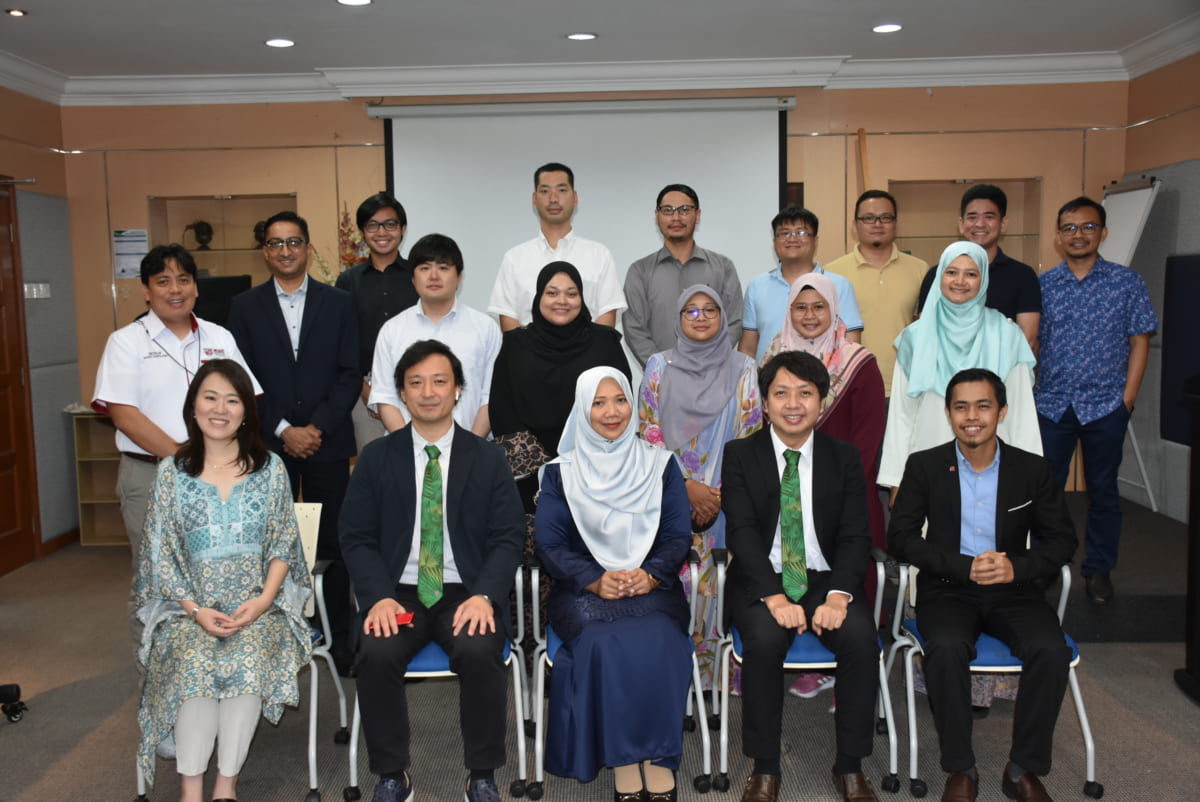 On July 15, 2022, Leave a Nest Malaysia Sdn. Bhd. and the Institute of Tropical Forestry and Forest Products (INTROP) Universiti Putra Malaysia (UPM) had jointly organised the INTROP-Leave a Nest Seminar. The objectives of this seminar are to share collaborative research opportunities between university researchers and Japanese corporations within the Leave a Nest ecosystem. The mission is to create a new platform with UPM to empower local researchers and technopreneurs, especially in the agri-tech field and education.
The seminar started off with the introduction of Leave a Nest ecosystem by Dr. Yuko Ueno, Director of Leave a Nest Malaysia Sdn. Bhd. This was followed by the introduction of Euglena Co., Ltd which is a Japan based biotechnology company engaged in R&D and production of microalgae, by Mr. Yu Inaba, a Senior Researcher at Euglena. Dr. Taishi Yazawa from Leave a Nest Japan also presented his research on water assessment and ideas on creating environmental education in Malaysia. Six researchers from INTROP, Faculty of Biotechnology and Biomolecular Sciences, and Faculty of Engineering presented their current projects and needs in order to move forward with commercialization. 
List of UPM presenters and their respective themes
| | |
| --- | --- |
| Project theme | Presenter |
| Custom-designed ultralow voltage standard cell library | Assoc. Prof. Dr. Fakhrul Zaman Rokhani |
| Cellulose Nanofiber (CNF) as a potential bio-based aerogel for versatile application | Dr. Fatimah Athiyah Sabaruddin |
| Laminated bamboo panel community project | Prof. Dr. Paridah Md Tahir |
| Fabrication of biocomposite using 3D printing technology | Prof. Dr. Khalina Abdan |
| Animation edutainment on forest and environmental conservation education  | Dr. Syeed SaifulAzry |
| AceT Innovates and enzyme on-going projects | Assoc. Prof. Dr. Wan Zuhainis |
Besides research collaboration, Dr. Ueno also introduces Leave a Nest's startup support ecosystem, Glocalink Singapore Pte. Ltd. and Real Tech Fund, to the UPM researchers. Dr. Ravikrishna Ramanujam, Director of Glocalink Singapore Pte. Ltd., shared their interest in early investments in Malaysian startups with unique technology and innovative solutions directed towards solving global issues. Glocalink has invested in several Malaysian startups, including Qarbotech Sdn. Bhd. from UPM. Mr. Kenji Yamamoto, Director of Real Tech Holdings Singapore Pte. Ltd., talked about their focus as a venture capital to provide a full range of support to accelerate and maximise the social implementation of technologies developed by passionate technopreneurs that can contribute to global affluence in the future. Real Tech Holdings has partnered with Malaysian Technology Development Corporation (MTDC) to provide support to startups in various aspects especially for expansion into the Japanese market.  
The Director of INTROP UPM, Prof. Dr. Khalina Abdan expressed her strong support for this joint effort and expressed their interest to explore more on the initiatives presented by Leave a Nest, not only in R&D and technology commercialisation, but in educational programs, and potential collaboration with Japanese corporations. Moving forward, UPM through INTROP with Leave a Nest will initiate a discussion on having the Memorandum of Understanding (MOU) especially on collaboration to set up Center of Garage within the UPM compound and embark on an education program for community and young generation. Dr. Kengo Suzuki, Executive Officer, Chief Technology Officer (CTO) and R&D Company Co-CEO of Euglena Co. said that Euglena is looking into the opportunity to develop microalgae research further in Malaysia with Malaysian universities and researchers through research collaborations. 
In response, Dr. Yukihiro Maru, Group CEO Leave a Nest, shared that he is looking forward to collaborate with UPM and Leave a Nest will continue to bridge corporates and university researchers to initiate the implementation of meaningful technology into the world, staying true with the company's vision of Advancing Science and Technology for Global Happiness.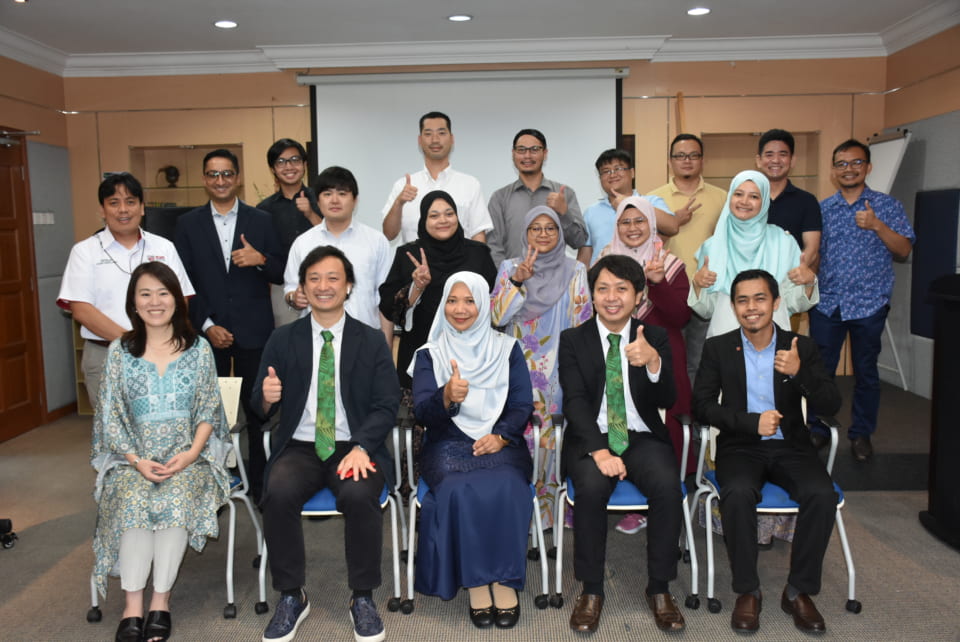 Fig.: Presenters and representatives from INTROP, Faculty of Biotechnology and Biomolecular Sciences, and Faculty of Engineering UPM, and delegates from Leave a Nest.