Extended Call for Research Presenters and Conference Partners of Hyper Interdisciplinary Conference in the Philippines 2022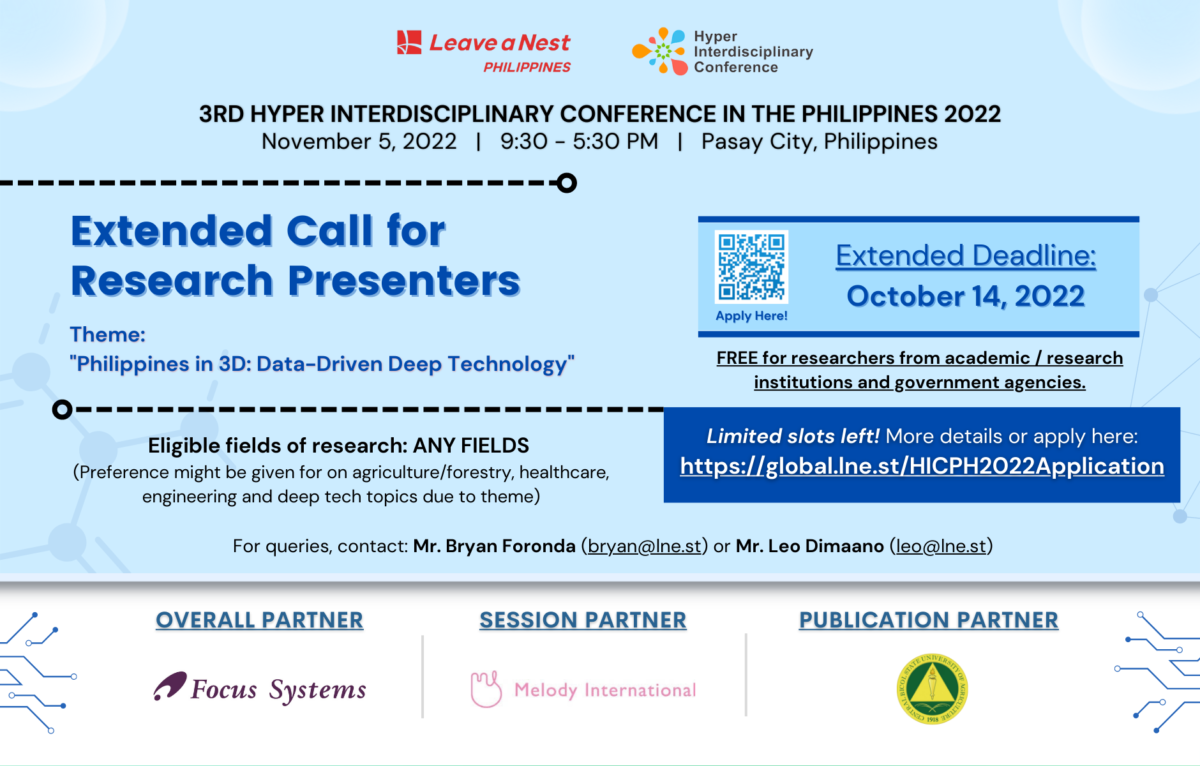 Opening of New Call for Research Presenters
To accommodate more Philippine researchers for them to showcase their valuable research work through the Hyper Interdisciplinary Conference in the Philippines 2022 (Theme: Philippines in 3D: Data-Driven Deep Technologies) on November 5, 2022, we welcomed new conference partners and we have extended the call for research presenters through a 2nd round of application which ends on October 14, 2022. With this extension, early applications in the registration forms will be reviewed earlier as well, so applicants are strongly encouraged to submit the applications as soon as possible.
With that, researchers or professors from academic/research institutions or government agencies are invited to FREELY apply as one of the research presenters during our Engineering Splash1 or Research Splash2 sessions at no cost! Applications are open to any type of researchers who are interested and selected researchers will be informed by around late October. Only 20 slots are open for Research Splash Pitchers and 8 open slots for Engineering Splash so make sure to represent your research well in the application forms. Presenters from both Splash sessions are also required to prepare a poster for the Poster Session. Also, 40 poster presenters will be selected from the same pool of applicants as the Splash registration so be sure to apply through the same forms.
Interested Splash/Poster applicants are required to apply through the links below (both the Google Form and the Leave a Nest ID form). Please note that applicants are required to make a Leave a Nest ID account (https://id.lne.st) to access and accomplish the Leave a Nest (LVNS) ID form linked below.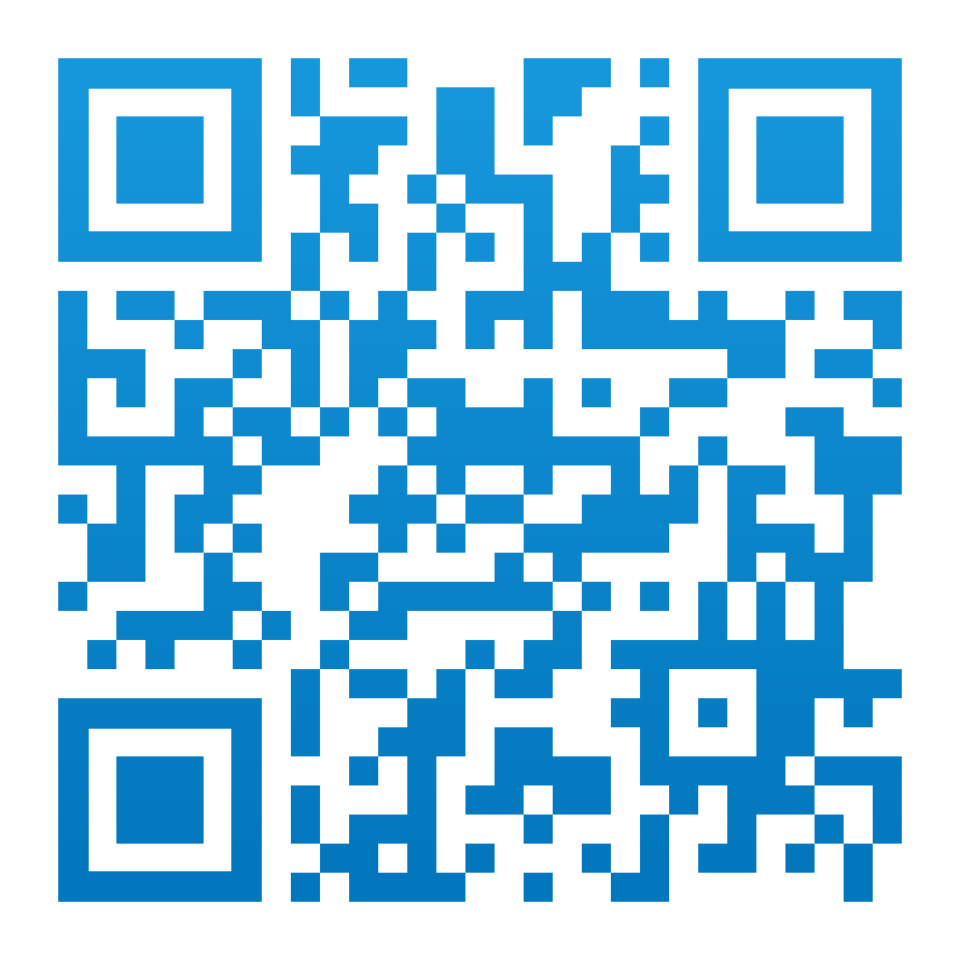 Google Form: https://global.lne.st/2ndCallHICPH2022
Leave a Nest ID Form: https://global.lne.st/LVNSFormHICPH2022 
Deadline for Presenter Application: October 14, 2022
Also, for those who wanted to attend the conference as participants (not presenters), the Hyper Interdisciplinary Conference in the Philippines 2022 is open to attendees from the academic / research institutions and the government sector for free. (Attendees who are not directly affiliated to any academic institution or government agency have a registration fee of Php 3,000.00/person). We have limited slots for attendees so all interested participants should register through the following link: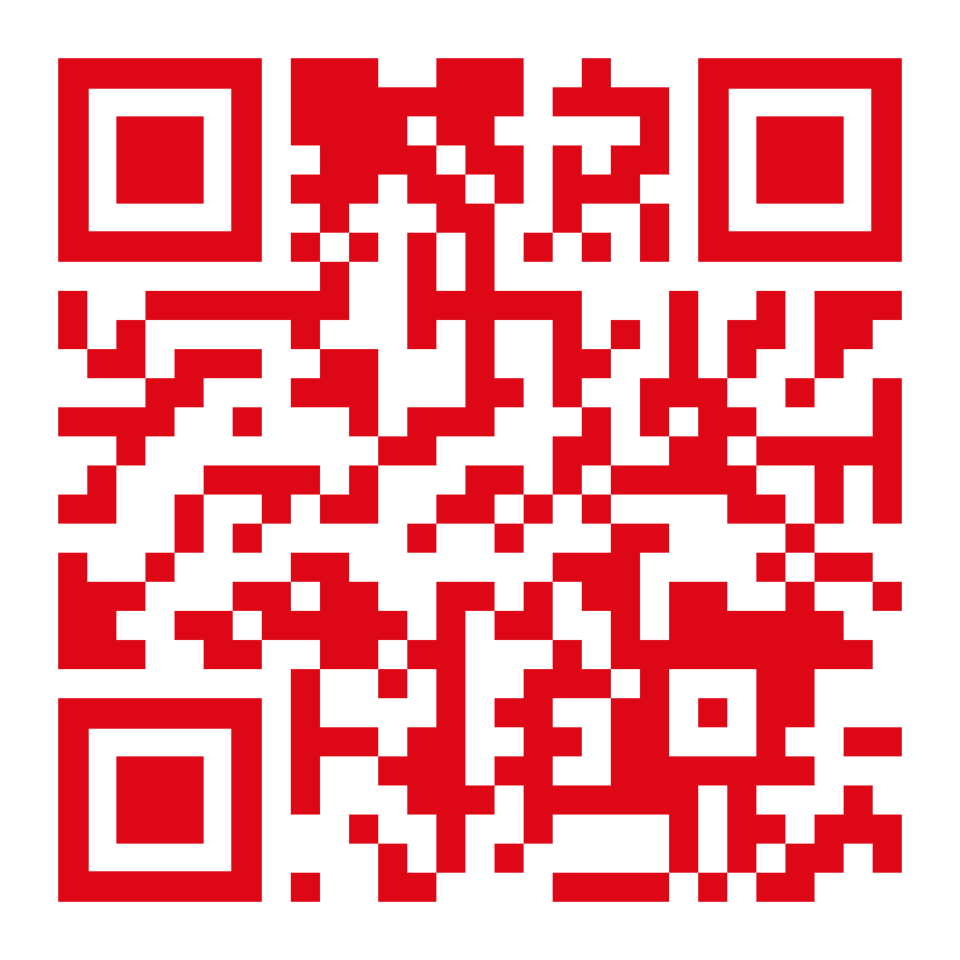 Leave a Nest ID Form: https://global.lne.st/HICPH2022Attendee
Deadline for Attendee/Viewer Application: October 28, 2022
Accumulation of Data-driven Technologies Supported by Industry and Academia
To reinforce a successful implementation of the conference, Leave a Nest is happy to present Focus Systems Corporation as the Overall Partner of Hyper Interdisciplinary Conference in the Philippines 2022. Focus Systems Corporation is a Japanese company with 45 years of industry expertise and experience in the field of systems integration, information security and IT services, to say the least. Their current thrust in data-driven technologies and realization of IT's capability of making a better and efficient world led to their partnership initiative with Leave a Nest. Through this conference, Focus Systems aims to unearth solutions for deep issues using their competence in IT together with Filipino collaborators to achieve short-term and long-term goals which can result in a better future. 
In addition, Melody International Ltd. has found importance in utilizing these conferences in advancing their technology and will once again become a Session Partner for HIC Philippines this year. Melody International has established their footing and is now ready to move forward in realizing the importance of their technology in the Philippine context. Together with Leave a Nest, they would like to further their reach in having proof-of-concept collaborations with Filipino doctors and stakeholders to bring about accurate and seamless prenatal care service in the country. 
Lastly, to fulfill our vision of finding groundbreaking initiatives and using HIC for researchers to communicate their scientific findings effectively, we are proud to announce that Central Bicol State University of Agriculture (CBSUA), have teamed up with Leave a Nest Philippines to become the Publication Partner for Hyper Interdisciplinary Conference in the Philippines 2022. This publication partnership will be substantiated under the academic journals published by CBSUA through the possible publication invitations directly extended to selected research and poster presenters. Additional information about this will be shared in the following weeks.
Overall Partners

Focus Systems Corporation
Session Partners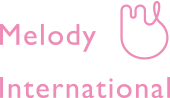 Melody International Ltd.
Publication Partners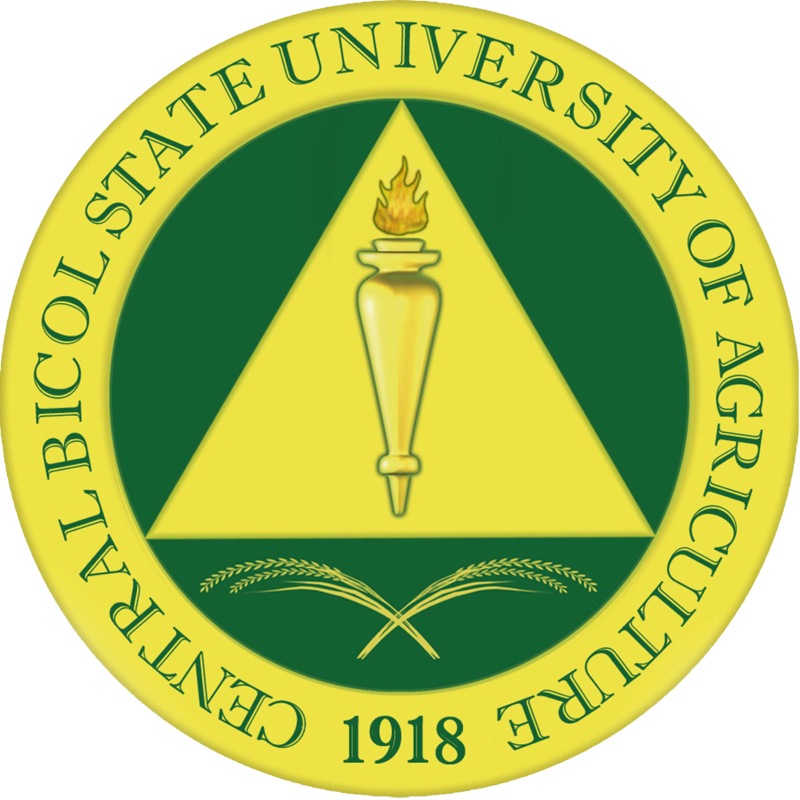 Central Bicol State University of Agriculture
(AGRIKULTURA: Central Bicol State University of Agriculture Research and Innovation Journal)
Other information
To know more details about the conference, you may read this previously published news article. It contains the general information, themes and schedule of HIC PH 2022 .
Details about the panel sessions and panelists will be publicly shared as the event day approaches. Make sure to get updated through the Leave a Nest Global Website or through our social media pages (Facebook: https://www.facebook.com/LNEST.Global/ or LinkedIn: https://www.linkedin.com/company/leave-a-nest-philippines-inc/)
If you have any questions or concerns regarding the HIC PH 2022, please do not hesitate to contact Mr. Bryan Foronda ([email protected]) or Leo Dimaano ([email protected]) through email. 
1 Engineering Splash is a research pitching session dedicated to researchers who have a more in-depth focus on manufacturing or engineering-related research fields, especially those who are integrating IT in these fields.
 2 Research Splash is a research pitching session intended for researchers in other areas of study (aside from engineering/manufacturing) and preferably those who are merging the fields of IT / AI / Big Data to  other fields such as agriculture, forestry or healthcare, with the goal of accelerating emerging deep technologies.