Visit Leave a Nest Malaysia Booth at InaRI Expo 2022!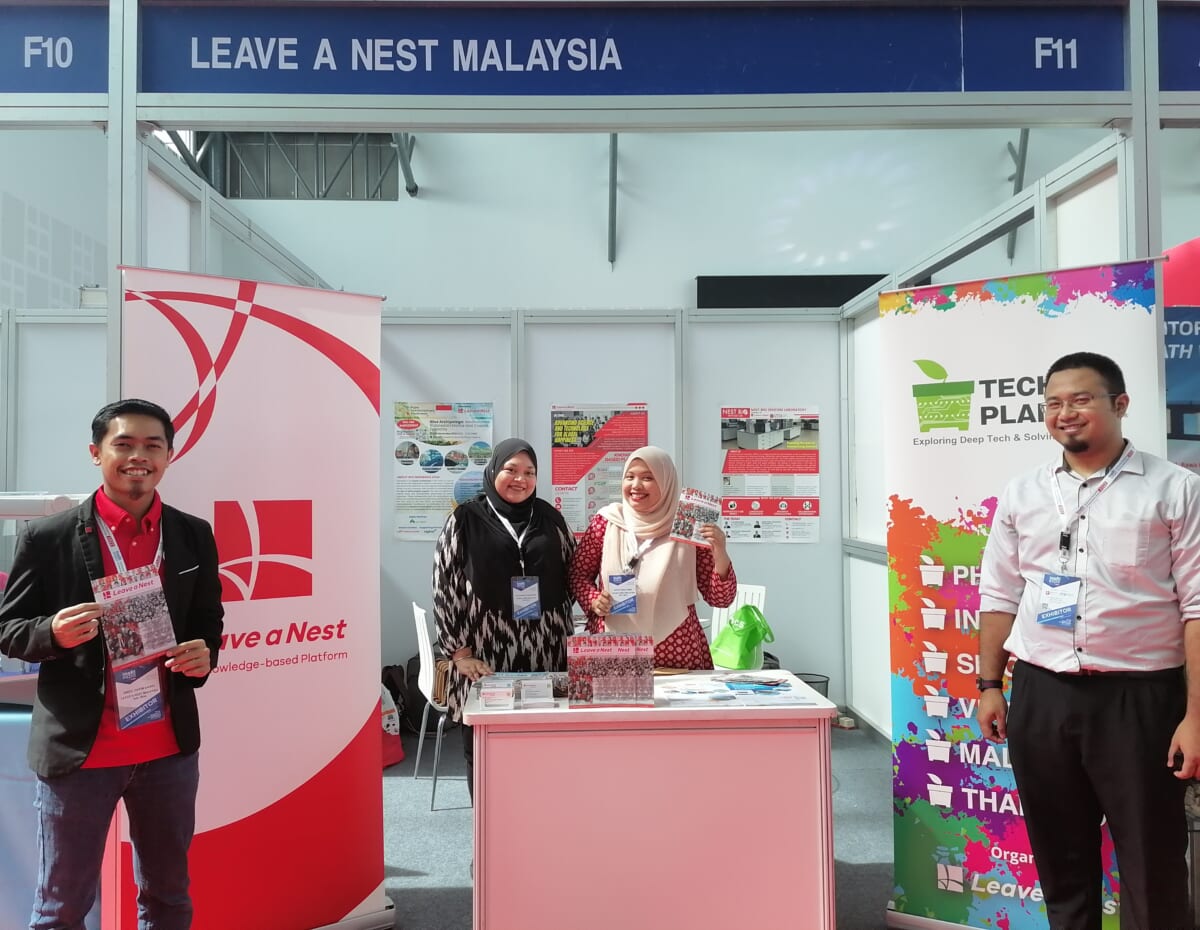 Leave a Nest Malaysia Sdn. Bhd. is participating in Indonesia Research and Innovation Expo 2022 (InaRI Expo 2022), an annual event to promote various achievements of research and innovation by the youth in Indonesia. This year, InaRI Expo 2022 advocates "Digital, Blue, and Green Economy: Research and Innovation for Food and Energy Sovereignty" and is held from 27th until 30th October 2022 at ICC Building, Cibinong Science Center, Bogor, Indonesia. This event is organised by the National Research and Innovation Agency (BRIN), and is a part of G20 Presidency, i.e Research and Innovation Initiative Gathering (RIIG) and Space 20, particularly addressing research, technology, and innovation issues by G20 members.
In this multi-pronged strategic participation, Leave a Nest Malaysia Sdn. Bhd. aims to further strengthen its branding and positioning by introducing all of its programs to the Indonesian science and technology ecosystem, including researchers, technopreneurs, startups, corporates, government agencies, and industry players. 
Leave a Nest Malaysia is participating in:
1. Booth at InaRI Expo 2022 from 27th to 30th October, 09:00-17:00 WIB.
2. ASEAN-India Start-Up Festival 2022 Talkshow 2: Start-up Ecosystem Players (VCs, Accelerators, Incubators) – Mr. Abdul Hakim Sahidi, Managing Director of Leave a Nest Malaysia, will be joining as one of the speakers on 29th October 2022.
3. ASEAN-India Start-Up Festival 2022 Start-Up Pitch Battle – Mr Abdul Hakim Sahidi will join the judges line-up from different countries in this pitch battle session on 29th October 2022.
Activities that you can do at our booth:
– Find out the latest activities and platforms offered by Leave a Nest Group for Indonesian students, researchers, start-ups, government agencies, and corporates.
– Register for Hyper Interdisciplinary Conference in Indonesia 2022 (HIC IDN 2022), which will be held on 12th November 2022 in Jakarta, Indonesia.
– Pre-register for TECH PLANTER in Indonesia 2023.
Come visit us at our booth number F11. See you there!