Leave a Nest partners with Petronas to support the FutureTech 3.0 Accelerator Program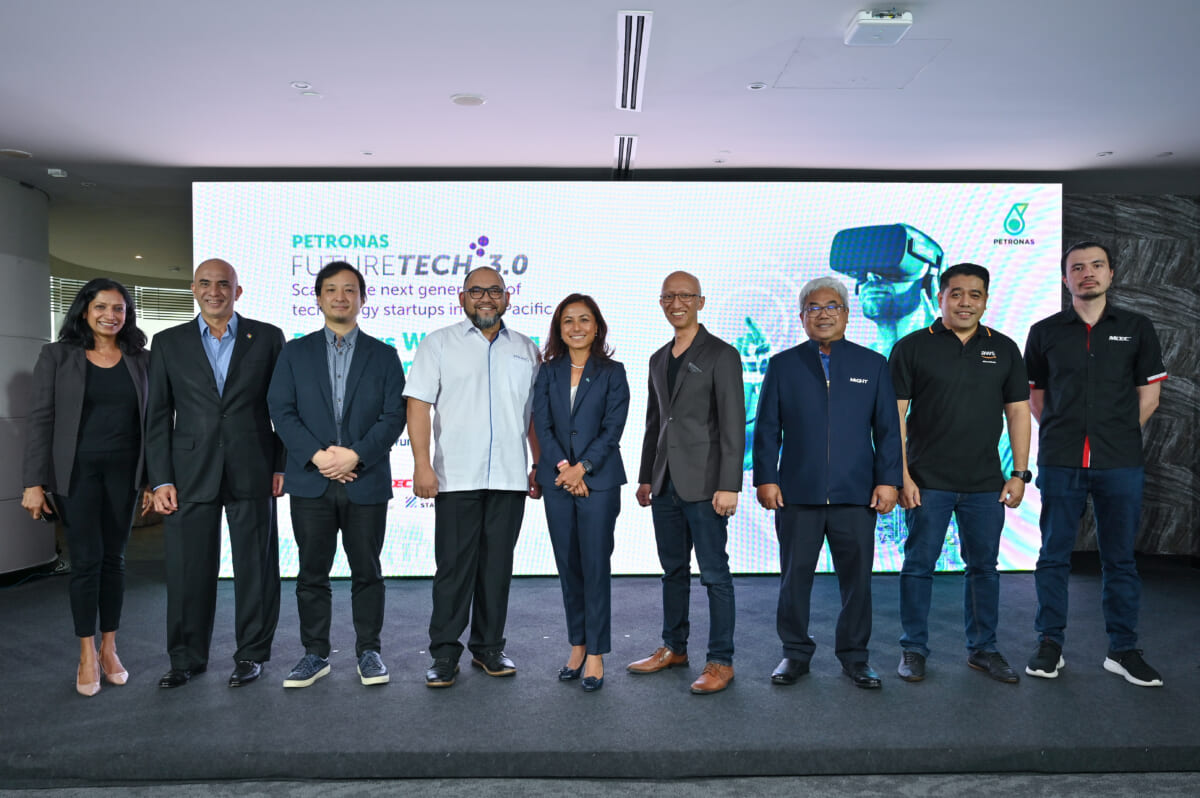 On the 23rd of February 2023, Dr. Yukihiro Maru, Founder and Group CEO of Leave a Nest Co., Ltd. was invited to attend the partners welcoming reception for Petronas FutureTech 3.0 Accelerator Programme. Leave a Nest Co., Ltd. is the only Japanese ecosystem partner for the third edition of PETRONAS FutureTech Accelerator Programme – "FutureTech 3.0" which aims to discover and nurture technology entrepreneurs, scale them up to global standards, and build and influence the tech-driven startup ecosystem.
Co-organised by PETRONAS Ventures and Singapore-based innovation, venture and startup enabler, StartupX, FutureTech 3.0 is a platform to uncover innovations and game-changing technologies and to accelerate these transformative ideas into real business solutions.
Corporate Partners: Gentari, Tenaga Nasional Berhad, DRB-HICOM Berhad, Sembcorp Industries Ltd, Hyundai Motor Group, Vitol and Khazanah Nasional Berhad
Ecosystem Partners: Cradle Fund, Malaysian Research Accelerator for Technology & Innovation (MRANTI), Malaysia Digital Economy Corporation (MDEC), Malaysian Industry-Government Group for High Technology (MIGHT), Microsoft, Amazon Web Services (AWS), SGInnovate, Leave a Nest Group, National Technology & Innovation Sandbox (NTIS), and Tata Consultancy Services (TCS).
The upcoming third edition of FutureTech will prioritize technology solutions related to sustainability and will cover four main areas: The future of Industry and Work, the Future of Chemicals and Materials, the Future of Energy and Mobility, and Frontier Technology.
During the program, which will start in May 2023, twenty startups selected through a rigorous screening process will participate in a 12-to-16-week hybrid program. The program will consist of masterclasses, workshops, and coaching sessions conducted by Corporate Partners, industry mentors, and global entrepreneurs.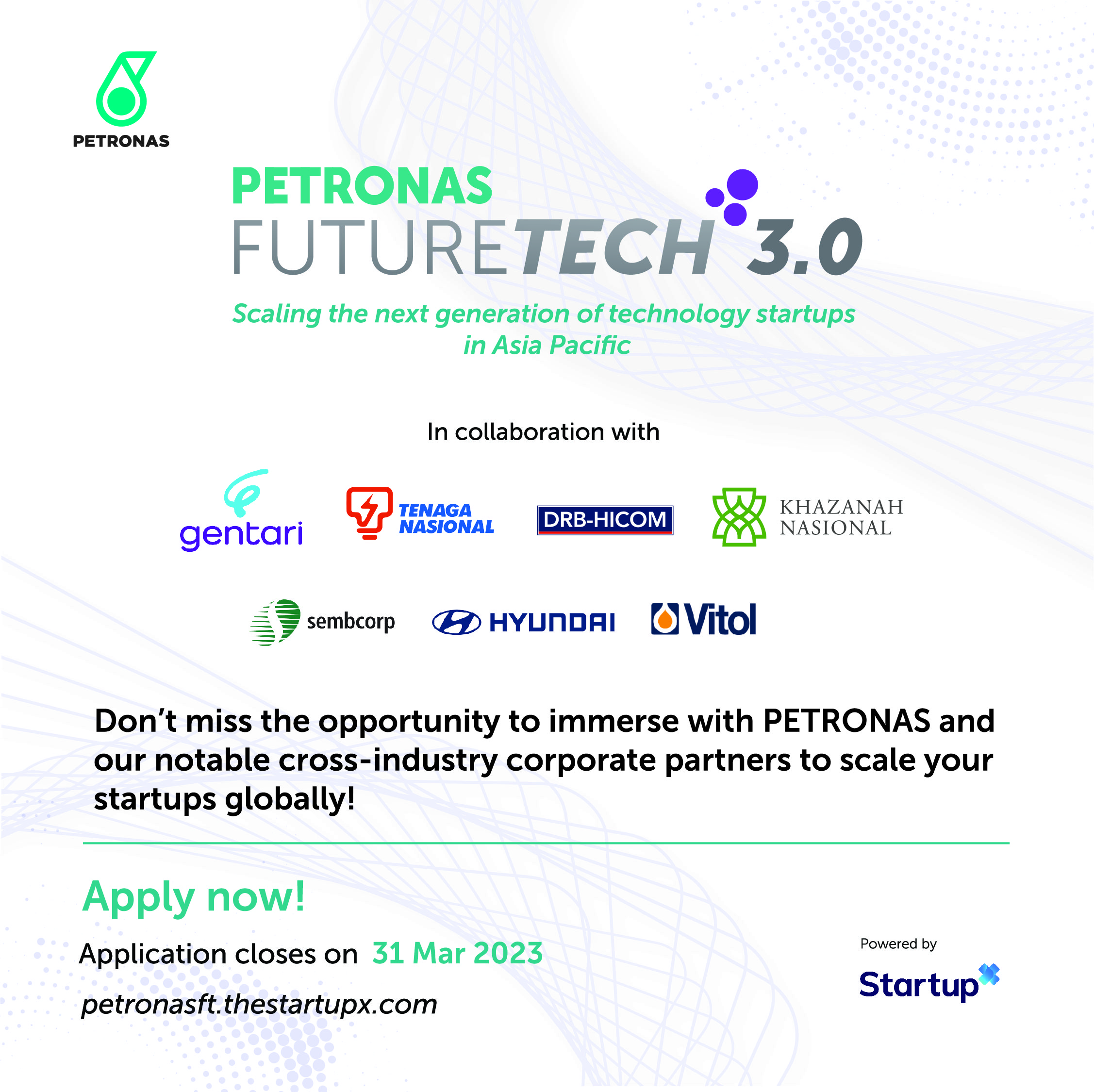 Leave a Nest group is proud to join hands with Petronas and all the above-mentioned partners in this mission to support deep tech startups grow their businesses and solutions for the betterment of the global society and economy in line with our vision of "Advancing Science and Technology for Global Happiness".
Official press release from local media partner, Bernama: PETRONAS FUTURETECH 3.0 EXPANDS TO ASIA PACIFIC REGION