Tech Planter TH application has closed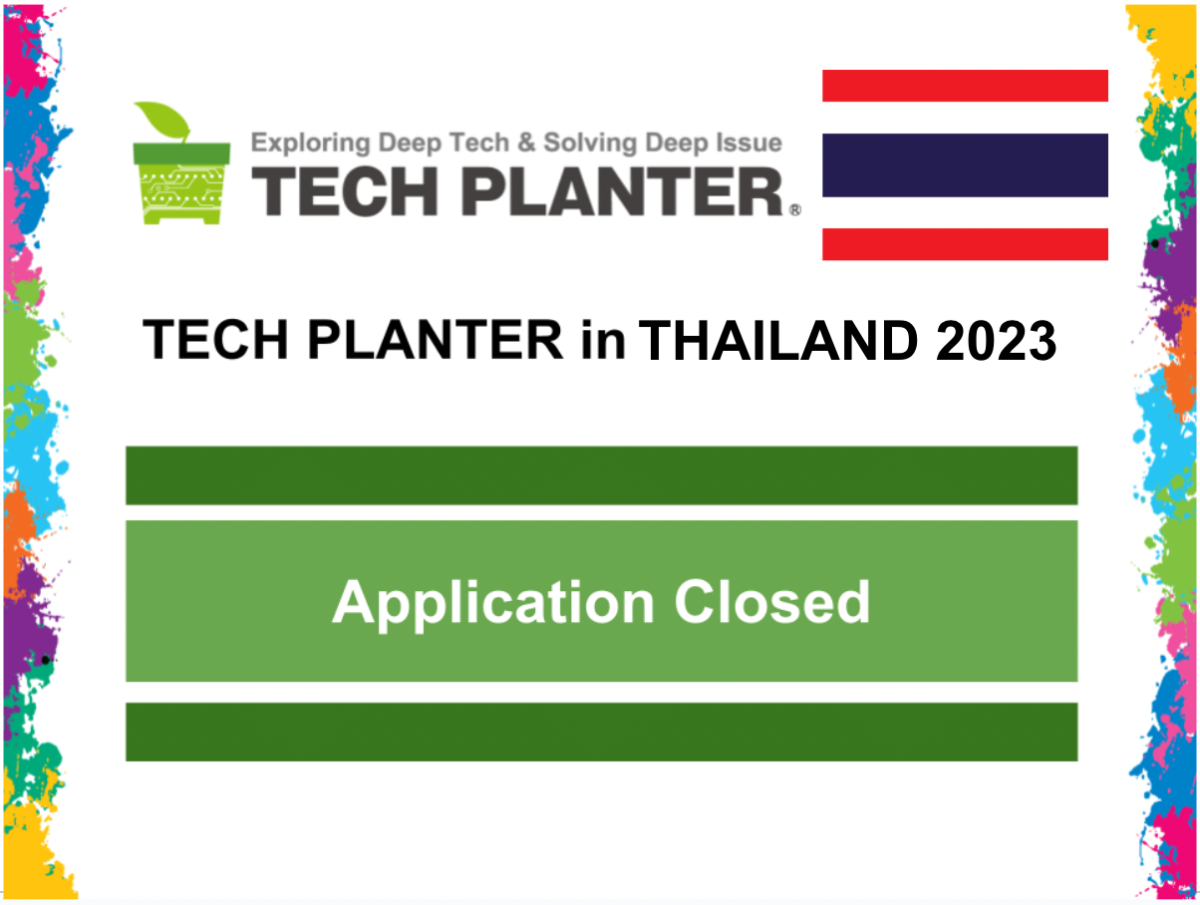 TECH PLANTER in Thailand 2023 closed the official application period on 26th May 2023. We received 34 applications from 4 local universities and independent startups registered for this year. We would like to thank all the applicants for completing the registration.
TECH PLANTER is a unique Nurturing program for Deep-tech startups and researchers that have world-changing ideas and are able to leave a positive social impact through the implementation of the technology.
This year will be the 8th year for Leave a Nest to organise TECH PLANTER in Thailand. By joining this TECH PLANTER program, the teams  will be able to pitch their ideas and business to corporate partners from japan and also from local partners that are interested to support participants to breakthrough the next level of their research and business development.
Detail for TECH PLAN DEMO DAY in Thailand 2023:
Date: 22nd July 2023 (Saturday)
Time: 13:00-18:00 (Thailand Time)
Venue: KMUTT KX Building, Floor 7, 110 1 Krung Thon Buri Road, Bang Lamphu Lang, Khlong San, Bangkok 10600, Thailand
Contents: Presentation, judges review, Poster presentation/showcase for selected teams, networking with finalists 9 teams
Website: https://en.techplanter.com/thailand/thailand2023/
For enquiries: [email protected] +65 9129 9723