Navigating Forward: Philippines Embraces Technological Reformation with Hyper Interdisciplinary Conference 2023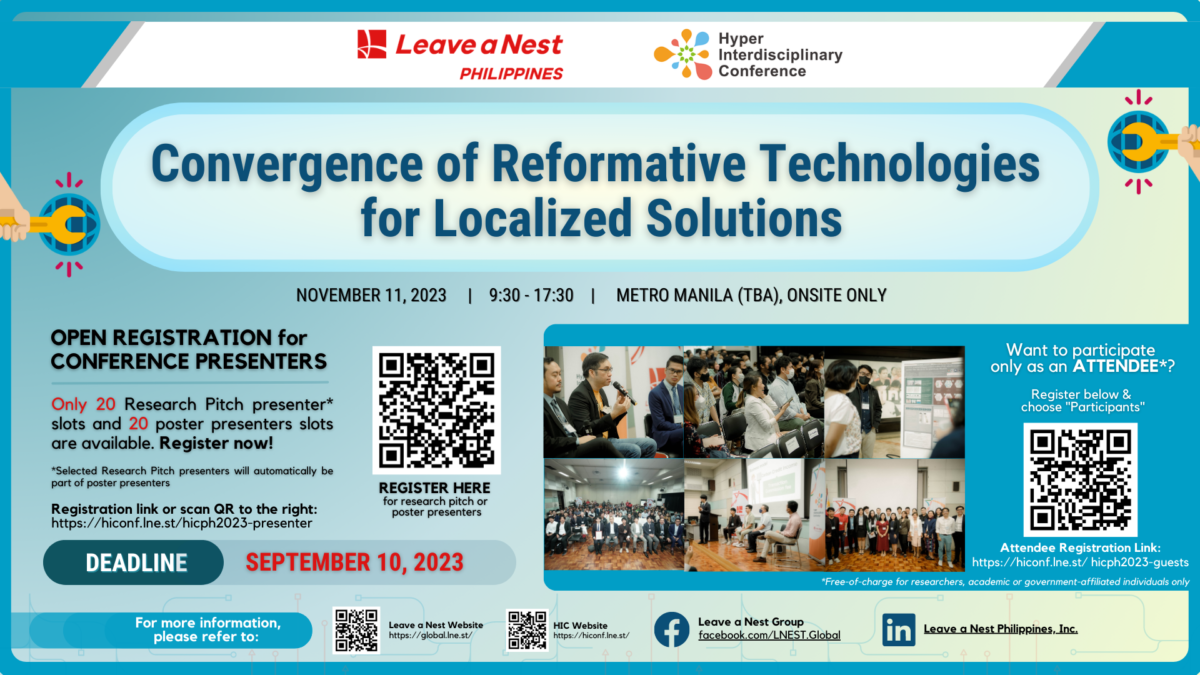 The Philippines has experienced a slight setback in its Global Innovation Index (GII) ranking for the year 2022. The country's GII rank slipped by 8 positions, moving from 72nd place in 2021 to the 76th position in 2022. Alongside this decline, the Innovation Input and Innovation Output rankings also saw a decline to 76th and 51st positions as compared to the 72nd and 40th ranks in 2021. A notable cause that is being looked into as to why this happened was the reduced performance scores in Knowledge and Technology Outputs. These scores were primarily influenced by factors concerning knowledge creation, knowledge impact, and knowledge diffusion. 
Despite this setback, the Philippines continues to outperform the regional average when compared to neighboring countries. This underscores the nation's dedication to advancing technological solutions tailored to local needs. Recognizing the importance of cross-disciplinary and cross-country collaboration, the Philippines seeks to engage with experts from various fields to collectively brainstorm innovative ideas and develop well-informed strategies for effective implementation.
In light of these developments, the upcoming Hyper Interdisciplinary Conference Philippines aims to address the theme of "Convergence of Reformative Technologies for Localized Solutions" This conference will serve as a platform to discuss the amalgamation of transformative technologies to tackle unique challenges faced by the Philippines, particularly through discussions regarding how knowledge and technologies around Asia have been used (or will be used) to solve such local and unique issues in the Philippines.
Through the collaborative efforts, rigorous research, and the implementation of innovative solutions that will sprout from the discussions in this Hyper Interdisciplinary Conference, we hope that the Philippines will be able to make significant progress in its innovation journey, promising a brighter and more prosperous future for its citizens.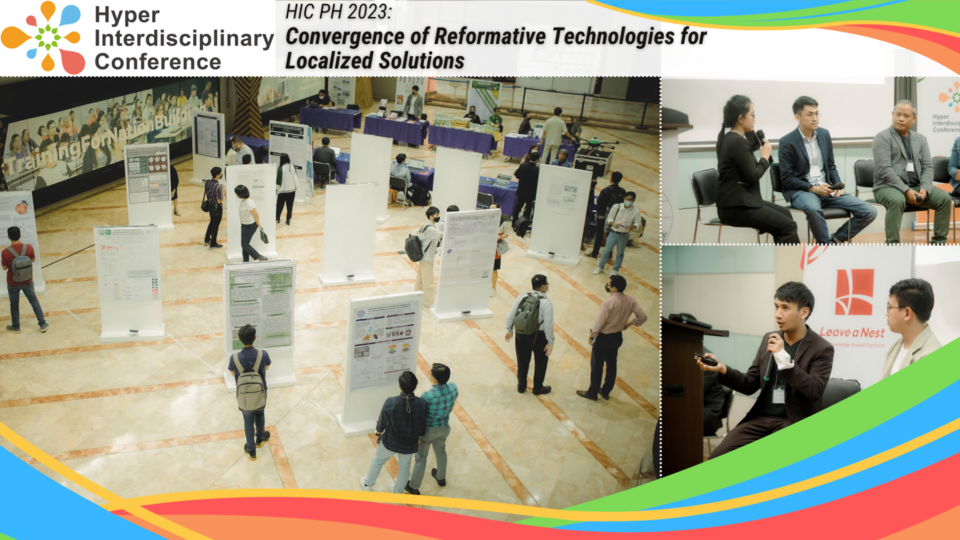 If you are a researcher, professor, student, or faculty from any academia or research institution, we would like to invite you to become part of our research presenters for the conference who will be given the chance to present their studies and research to the entire conference participants. Admission of participants affiliated with any academia institution is FREE of charge. We're exploring the potential of technological transformation by embracing global innovations and reshaping them to uniquely address the Philippines' local issues. Your participation is key to shaping a brighter future!
There are only 20 slots available for Research Splash Presenters and also 20 slots for Poster Presenters. Research Splash Presenters will be given the opportunity to give a 3 minute presentation in front of the audience during the given time slot as well as have a poster presentation within the venue. For those who would prefer to only do a poster presentation, they would then join the conference as one of the Poster Presenters.
For more information about the Hyper Interdisciplinary Conference Philippines and to register for the event, please visit https://hiconf.lne.st/conference/hicph2023/