[HIC Thailand 2023] Team of keynote panellist ready to tackle societal challenges in Thailand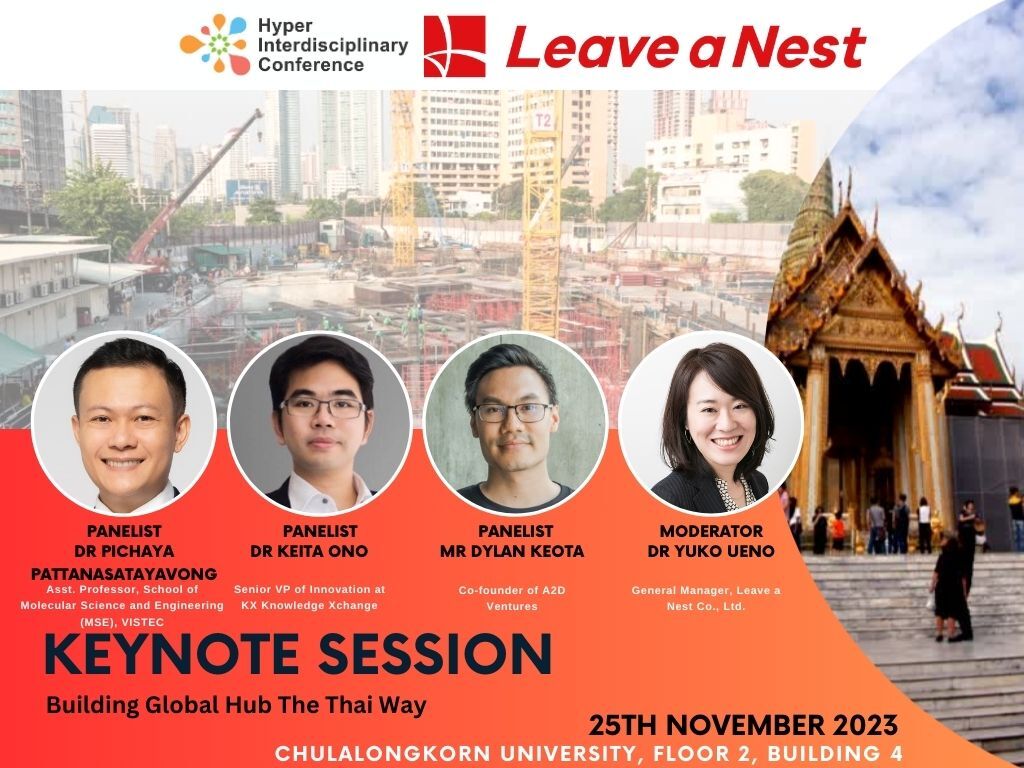 As our HIC is around the corner, we will be featuring the panellist in our various panel sessions in four parts.
Thailand, being an attractive destination to both tourism and businesses, is rapidly emerging as a global hub. Despite having such great achievements, Thailand is troubled with societal issues such as an aging population.
We have invited esteemed members to join us in a panel discussion to reveal the barriers that Thailand will have to overcome, and to talk about the uniqueness of a Thai global hub.
This session will be moderated by Dr Yuko Ueno (General manager, Leave a Nest Co., Ltd), with her team of panellist consisting of Dr Pichaya Pattanasatayavong (Asst. Professor, VISTEC), Dr Keita Ono (Senior VP of Innovation, KX Knowledge Xchange) and Mr Dylan Keota (Co-founder, A2D Ventures). Through this session, we have perspective from a Thailand University spin-off, a person with multidisciplinary skillsets and an investor. With a broad range of expertise, it will be exciting to hear discussions on barriers that Thailand would have to overcome and how Thai researchers can work towards to create a unique Thai global hub.
Come join us to hear this exciting discussion! If you have any other questions, please do not hesitate to email me at cheah "at" lne.st or Mark at mark "at" lne.st.
Schedule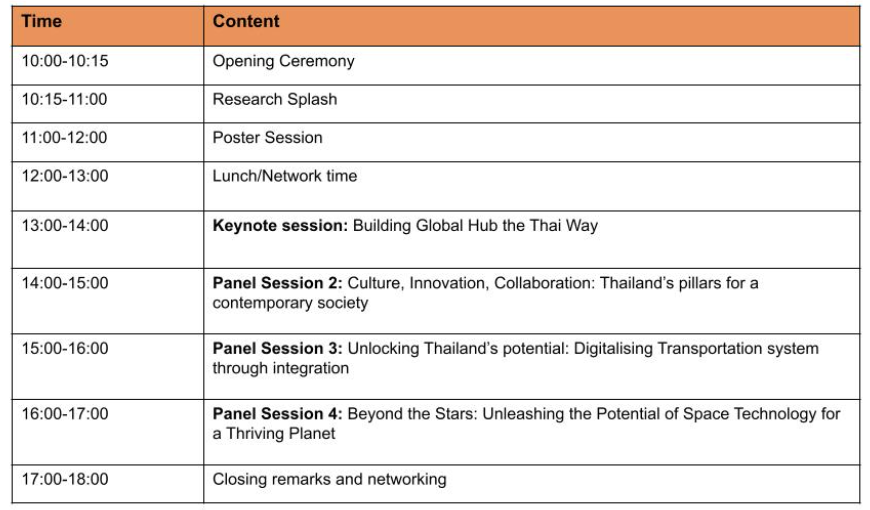 Details on Hyper Interdisciplinary Conference in Thailand
Venue: Chulalongkorn University (Meeting Room Floor 2, Building 4)
Date & Time: 25th November 2023, 10:00 – 18:00
Research splash/poster presenters registration: Research splash/poster presentation
Audience registration: Audience