Working on English Pet bottle Submarine Workshop!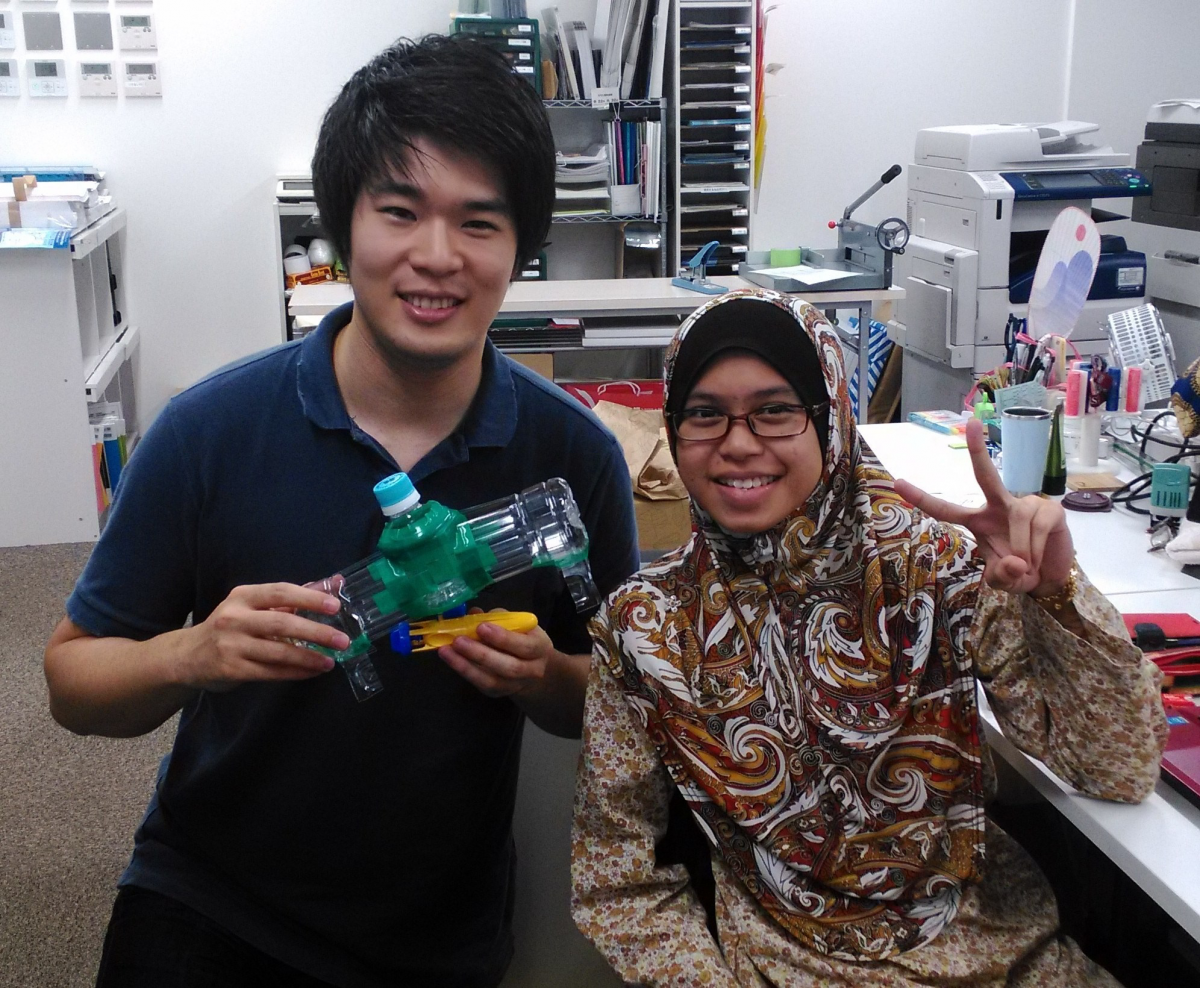 On July 26th at Nanzan elementary school in Minato-ku, Tokyo, we will be conducting an English engineering workshop in an event called Ocean Kingdom by Leave a Nest Japan. In Ocean Kingdom, various science workshops will be held. In one of the workshops, we are teaching kids how to make a submarine using simply 4 materials: empty pet bottles, bath salt, motor, and water!
Our new intern from Malaysia, Fatin-san (right in the photo), is an engineer major, and in charge of making a cool textbook which will be used in the workshop. Actually, it was our very first time to do this submarine workshop. Since a kick off of the project, we have developed at least five prototypes to come to our final version. Michael (left in the photo) from Leave a Nest Japan kept working on the prototypes and tried them out in a bath tub at his house!!
Now we have figured out a final version, we are ready to finalize the workshop. A little less than two weeks till the event, so stay tuned : )
***********************
https://en.lne.st/2015/06/25/as-a-new-one/
https://en.lne.st/2015/07/02/making-my-goal-becomes-true/
https://en.lne.st/2015/07/08/grabs-the-opportunities-as-your-challenge/