Leave a Nest English Science Labo @ Ocean Kingdom was a huge success!!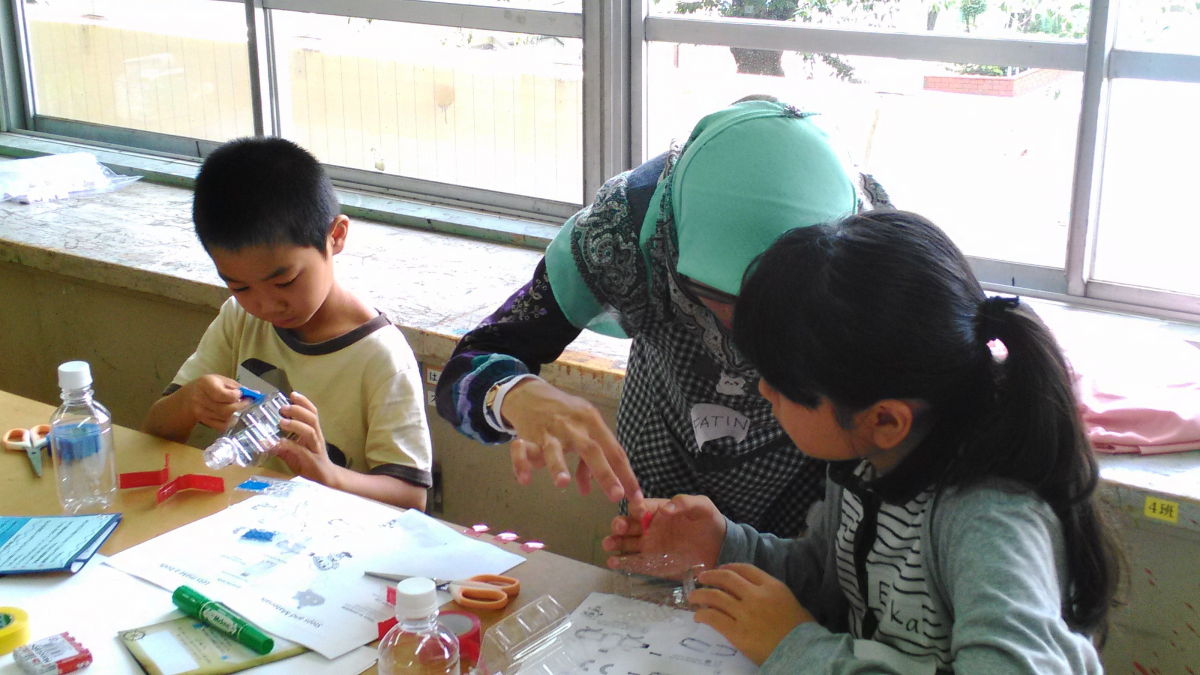 On Sunday, July 26 at Nanzan Elementary School in Minato-ku, Tokyo, Leave a Nest Global team has conducted two English workshops.  Over 45 kids from 1st to 6th grade elementary school students created a submarine using soda bottles and babble bath salt.
The workshop was carried out in English, and everyone was enjoying making their own original submarine.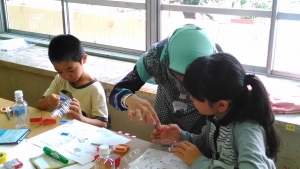 photo: cutting out parts of a soda bottle to make a body of submarine.
It was a very hot sunny day, but everyone was so excited when finally got to try out their submarine in the pools set outside of the classroom.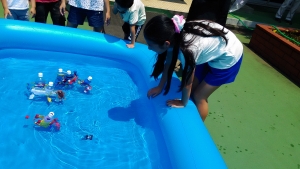 photo:trying out a submarine in the outside pool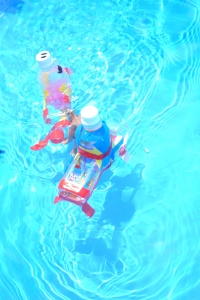 photo: submarine swimming in the pool
At the end of the workshop, they all brought back their submarine home. It was very nice to see so many smiley faces thanking our team for the workshop : )  We hope to see you all again sometimes!!