English Science Robotics Workshop held @ Leave a Nest Robotics Lab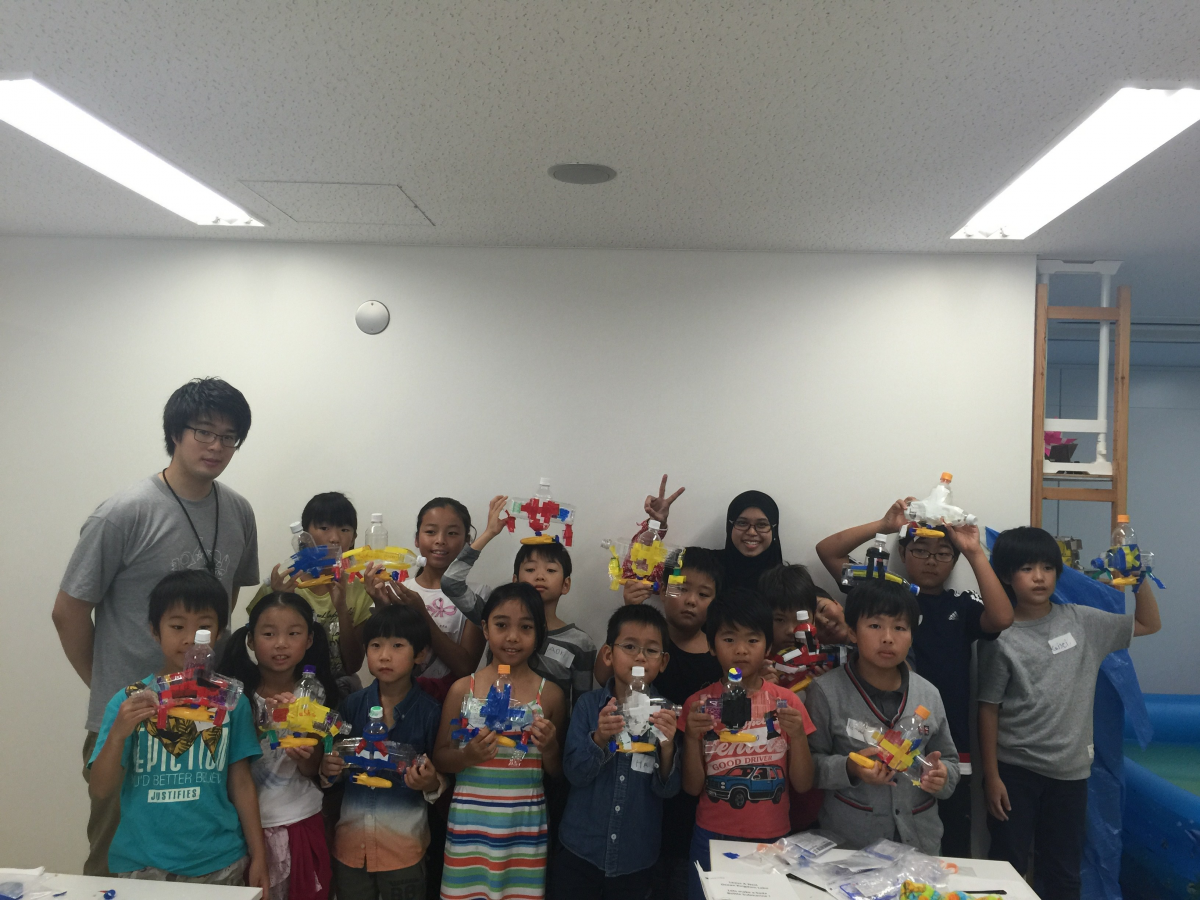 On 30 August 2015, 15 Japanese Primary Students gathered to create original pet bottle submarine together with MJIIT student from Malaysia.
All students got brief introduction about a keyword of the day "buoyancy" and basic instruction about principle mechanism of submarine. After the briefing, students saw demonstration of magic powder which will make the submarine float to surface for this experiment.
After finishing original submarine, students were challenged to make their submarine surface within 10-20 seconds from the bottom of the pool. Students get 2 chances to achieve this mission and all of them tried very hard to meet the goal.
Students mentioned that it was challenging to listen to lecture and also to make submarine by receiving instructions in English. However, all of them said that they are up for challenges in the future if they have a chance again.
We hope to have more English Science workshops in the future.