Launch of ArcNest to Address India's Air and Water Pollution Problems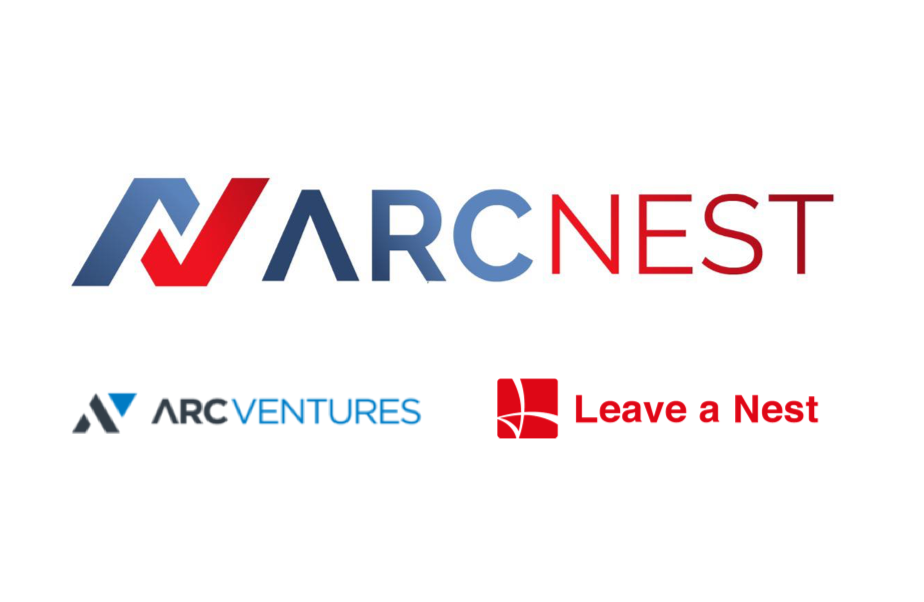 ~ Leveraging technology to bring products and solutions for growing challenges of modern India ~

New Delhi, November 27, 2019 – Leave a Nest Co., Ltd. and Arc Ventures of India today announced a strategic partnership to introduce innovative yet workable solutions to combat the air and water pollution problems. Under the partnership, a technology incubator fund called ArcNest was launched with an investment of INR 50 crores in New Delhi today. The size of the fund will be increased organically and support players in various sectors aiming to improve human lives through technology.
ArcNest aims to provide potential start-ups with cutting-edge technologies, Intellectual Property (IP) and funding to address challenges faced by India in the areas of air, water purification and solid waste management. The venture will bring innovative IPs to India which will be leveraged by ArcNest to develop products and solutions in the field of air and water purification. The company is planning to manufacture products at a 24,000 sq. ft. facility in Coimbatore, Tamil Nadu and also planning to explore a Public-Private Partnership (PPP) with various state governments. 
ArcNest is dedicated to expand the reach of advanced scientific research and modern technology to address challenges faced by the people. In its early stage, ArcNest will leverage the IPs brought to India to help start-ups reach prototype stage and scale up solutions along with the business. It also plans to make products / services indigenously by leveraging the immensely talented and skilled youth in the country. 
According to Dr. Yukihiro Maru, Founder and Group CEO, Leave a Nest Co., Ltd. "Driven by our vision of 'Advancing Science and Technology for Global Happiness', we aim to provide solutions to various issues with technology at the core. With ArcNest, we aim to nurture and deliver the next technology disruption from an early-stage to reality by companies committed to transform the Indian society. We will be actively supporting entrepreneurs brimming with novel ideas and provide them a knowledge-based platform through our venture."  
Commenting on the launch, Mr. Arjun Aggarwal, Co-Founder of Arc Ventures said, "Clear air and clean water is a fundamental right of every citizen but the current situation is far from reality. Through ArcNest, we aim to develop and deliver effective technology-based solutions to bring about a change in the current quality of air and water we consume. We also believe that technology brings potent solution to the complex and persistent problems the world is facing today."
ArcNest is the conglomeration between Leave a Nest Co., Ltd. with India based venture firm Arc Ventures founded by Arjun Aggarwal to bridge the gap between industrial solutions and societal challenges using scientific and industrial support. ArcNest is going to fuel its resources in engaging communities with science education, human resource training and research development initiatives. In order to internationalize the Indian start-up community, more projects will be created with major Japanese corporations.
About Leave a Nest Co., Ltd.
Leave a Nest is "Knowledge Manufacturing" company comprised of a group of researchers. It was founded by 15 graduate students in the field of science and engineering in 2002 with the vision of "Advancing Science and Technology for Global Happiness". Since then, with a focus on Education, Human resources, Research & Development, and Creating New Businesses, we are working on projects with more than 300 partner companies and public entities around the world.
About Arc Ventures
Arc Ventures, is a venture firm established by the two young entrepreneurs, Arjun Aggarwal and Cibi Karthic to support and push the Indian start-up ecosystem. The firm invests in a multitude of companies bringing ideas from several fields of expertise and delivery. The firm not only supports highly sophisticated products or services but also high social impact projects with the investment criteria largely focusing on improving the global happiness index through the use of technology.
Contact us
Dr. Ryuta Takeda, General Manager, Global Platform Development Division