Greetings from Leave a Nest Group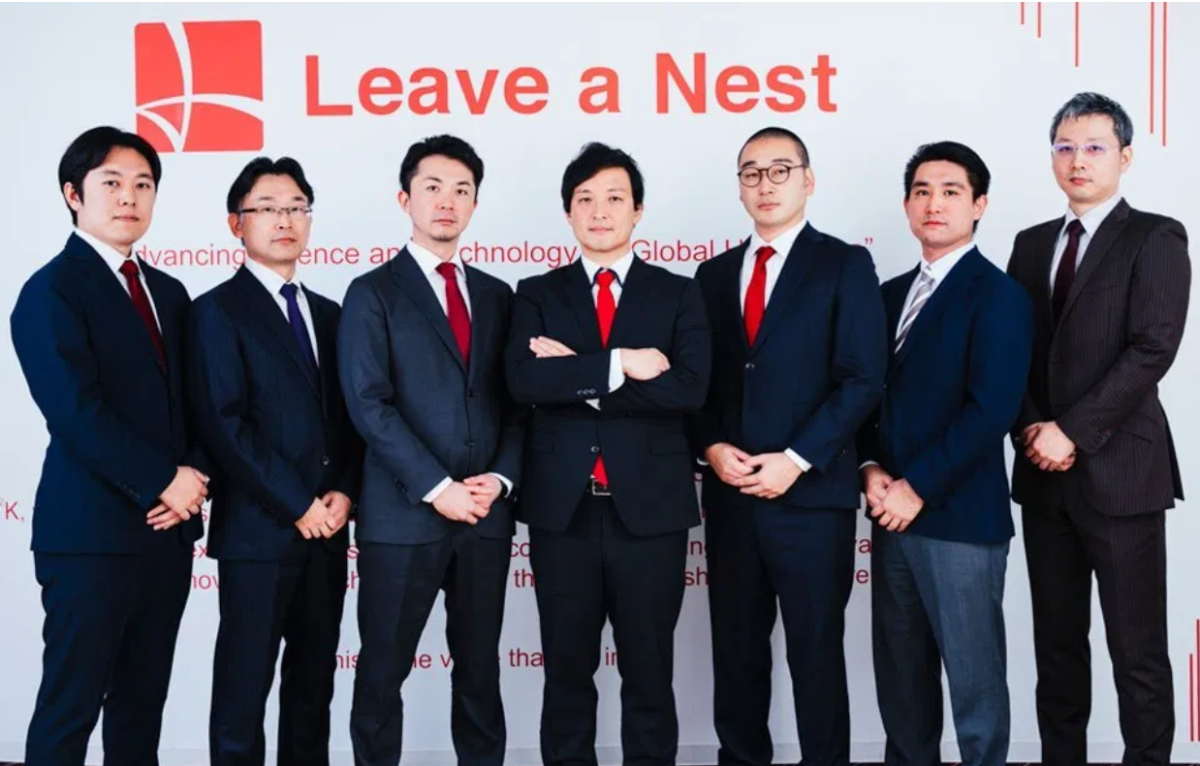 At the end of 2019, in NewsPicks interview (only available in Japanese), I proposed the concept of "mature growth". Obviously, if we continue to "exploit" and create business with limited resources on the planet, the gap will widen, and economic growth dependent on those resources will eventually collapse. In a mature economy like Japan, the concept of "wealth/fulfilment" must be updated. It is no longer about financial wealth and a symbiotic society that circulates resources must be formed to become sustainable. We have already realised that financial wealth does not directly translate into happiness any longer. Instead of relying on GDP as an indicator of wealth/growth, the concept of growth needs to come from fulfilment of sensitivity and to expand definition of happiness as a whole. However, the value measurement cannot be stated with logic alone. If we continue to make rules, concept itself starts to lose its charm. Yet, if you do not have certain rules, it will collapse. In other words, it is a delicate balance between logically moving things and sensory and intuitive things.
To create an ecosystem with activated colonies of various functions (local governments, schools, universities, companies, and venture groups), based on Leave a Nest's philosophy of "Advancing Science and Technology for Global Happiness" we need to fully embrace the value and become sophisticated in use of the knowledge platform which we have built.
In 2019, with the theme of "demonstrating the true value"', we focused on polishing our strengths in a series of projects from the next generation education, which is a foundation of  Leave a Nest Group, human resource development, R & D, and frontier development (entrepreneurship support and new "business" creation). We once again focused and polish it to remember where our core value lies in our business.
With successfully completing  2019 mission, we came up with this new mission for 2020, "Updating knowledge-based Platform"
Updating of knowledge platform is not possible without re-visiting core value and foundation. Now we are ready to update the platform to remove "fat" (unnecessary parts to bring core value) and build up much needed "muscle" to complement the important axis of Leave a Nest to ensure we continue to bring value to society.
The two-year ideation stage for 2030 has finally been completed, and the phase of implementation will begin this year.
In 2018, Leave a Nest established headquarter in Osaka in addition to Tokyo. We also actively engaged to accelerate inbound globalisation in Japan by bringing various startups from Southeast Asia, the United States and the United Kingdom. This unique knowledge platform will be complete this year and this will allow us to continue to grow this ecosystem to next level in coming 12 years. No other entity other than Leave a Nest Group can bring such intricate knowledge ecosystem infrastructure and platform in Osaka and Tokyo simultaneously. We will continue to update the knowledge platform with logic but at the same time, acting fast and believing in instinct and intuition with purpose. 
To achieve above mission, each individual must exert a small but sure leadership. By accumulating such small activities, and raising awareness of each individual within Leave a Nest Group be the sum which creates the swell that eventually moves the world. And keeping a small leadership spinning and setting up will increase the well-being of people in the mature growth world, connect the dots, and eventually spread to the existing business world.
The year 2020, which is also the Olympic year for Japan, will be the year in which the concept of mature growth will gradually spread to society because forecast of Japanese economy is uncertain as ever. In a fast-moving era, we do not spend much time to plan, but to explore and understand the existing challenges which needs solving. The important thing is how to change the world through these accumulation of issues of the world. Indeed, we believe that expanding Leave a Nest activities and mission is nothing but expanding the concept of mature growth to the world.
In order to keep up with the changes and create new value to the fullest extent, Leave a Nest group will continue with the mission of "becoming the world's most effective knowledge manufacturing company group".
January 31, 2020
Leave a Nest Group
Founder and Group CEO
Dr. Yukihiro Maru
(Translated by Leave a Nest members)