Tech Prom Lab from Indonesia is the winner of TECH PLANTER World Communication 2020!

TECH PLANTER World Communication 2020 was held in Ota-city, Japan on March 6th, 2020.
Leave a Nest, Co., Ltd., have organized  the seed-acceleration program, TECH PLANTER, from 2014, and thus far the total of 452 teams from 9 countries registered to TECH PLANTER 2019 season. 
Five teams from the registered team of TECH PLANTER 2019 season and 4 teams nominated  by the Enterprise Singapore, the Singaporean government agency were selected as the presenters in the TECH PLANTER World Communication 2020.
All teams talked about the "Deep Issue," an issue deeply rooted in society , and also the "Deep Tech," the technology that solves it, in five minutes.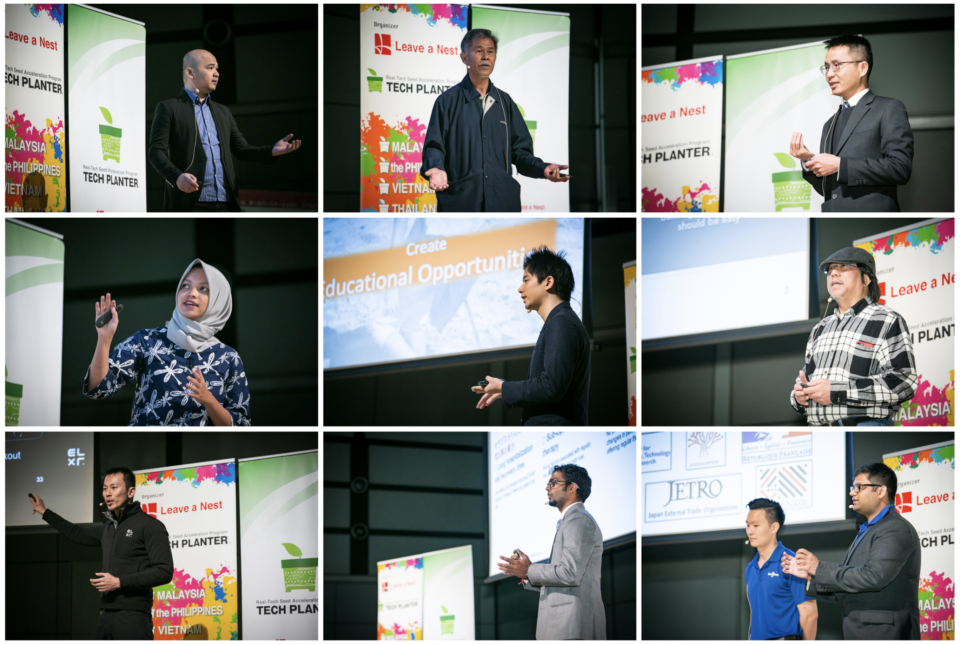 After the round of judging, Tech Prom Lab, which develops and manufactures highly permeable pavement blocks utilizing industrial waste called PoreBlock to reduce the occurrence of flood  in Indonesia, won the grand prize. They would like to bring their product and manufacturing process know-how to different parts of Indonesia and reach countries and regions with the same flood challenges in the future.

<Presenters>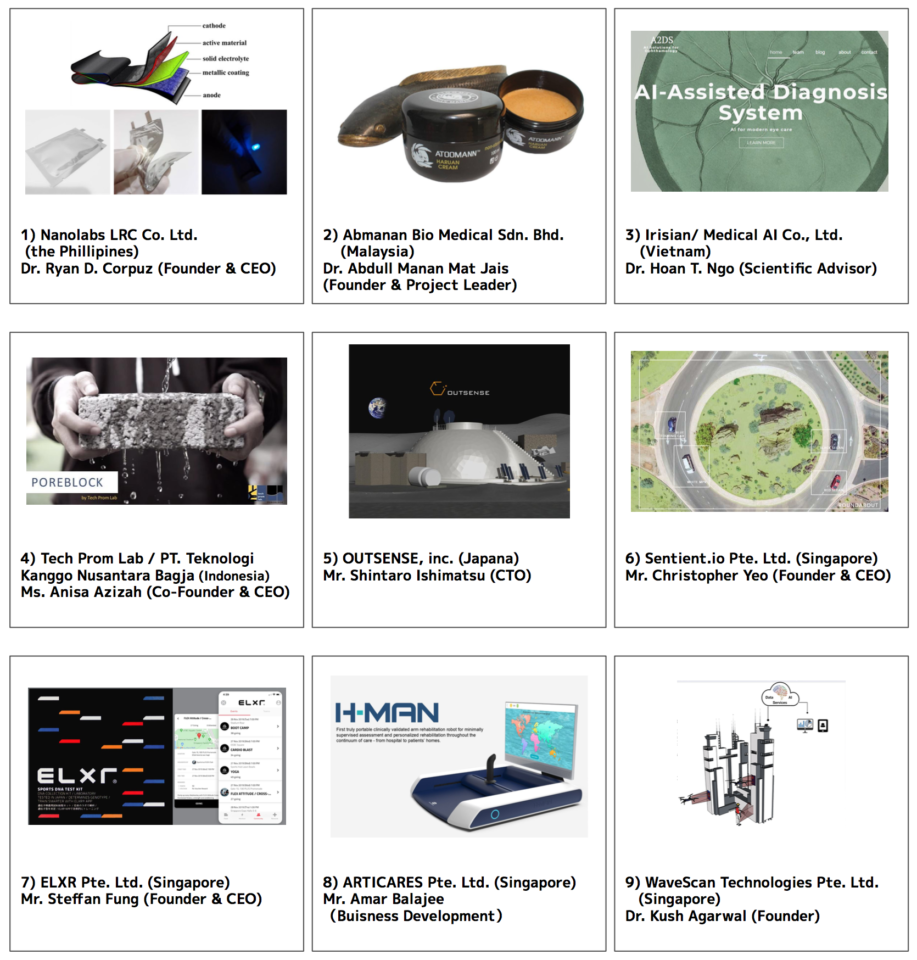 <TECH PLANTER World Communication 2020 Event Overview>
Date and Time:09:30-12:00 March 6th, 2020 
Venue:Ota City Industrial Plaza (PiO) 1F, 20-20-1 Minami Kamata Ota Ward, Tokyo, 144 -0035, Japan
Program:
09:30~10:00 Opening remarks
10:00~12:00 TECH PLANTER World Communication 2020
Presenters(in order of presentation):
1)Nanolabs LRC Co. Ltd.(the Phillipines)
  Inexpensive flexible electrodes with low environmental impact 
  Dr. Ryan D. Corpuz(Founder and CEO)
2)Abmanan Biomedical Sdn. Bhd.(Malaysia)
  The ointment containing ingredients from Ryefish 
  Dr. Abdull Manan Mat Jais(Founder and Project Leader)
3)Irisian/ Medical AI Co., Ltd.  (Vietnam) 
  Inexpensive and quick eye and skin disease diagnostic tool using AI technology 
  Dr. Hoan T. Ngo (Scientific Advisor)
4)Tech Prom Lab /PT. Teknologi Kanggo Nusantara Bagja (Indonesia) 
  Highly permiable pavement blocks utilizing industrial waste 
  Ms. Anisa Azizah (Co-Founder and CEO)
5)OUTSENSE, inc (Japan)
  Three-dimensional structure utilizing origami technology 
  Mr. Shintaro Ishimatsu (CTO)
6)Sentient.io Pte. Ltd.(Singapore)
  Providing AI platforms and solutions that do not limit issues 
  Mr. Christopher Yeo (Founder and CEO)
7)ELXR Pte. Ltd.(Singapore)
  Personal training program utilizing gene analysis 
  Mr. Steffan Fung (Founder and CEO)
8)ARTICARES Pte. Ltd.(Singapore)
  Portable robot for effective upper limb rehabilitation 
  Mr. Amar Balajee(Buisness Development)
9)WaveScan Technologies Pte. Ltd.(Singapore)
  Smart scan system for non-destructive inspection of infrastructure
  Dr. Kush Agarwal(Founder and CEO)
Contact us
Dr. Ryuta Takeda, Dr. Tsuyoshi Inoue, Global Platform Development Division