Leave a Nest Strengthens Intellectual Property Strategy for Southeast Asian Startups in Collaboration with NEST iPLAB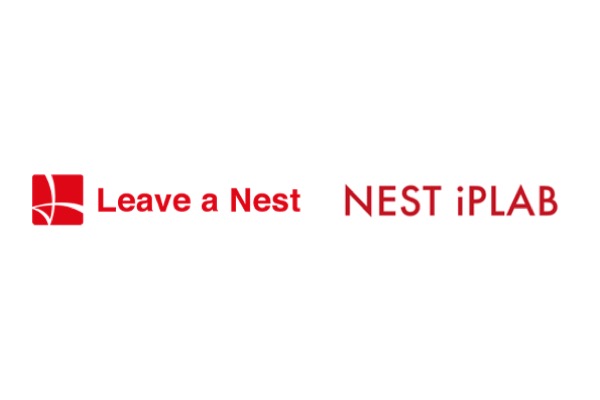 Leave a Nest in collaboration with its subsidiary NEST iPLAB, will launch a full-fledged IP strategy to promote the early acquisition of patent rights for start-ups in Southeast Asia by utilizing the Patent Examination Highway and Super Early Examination System.
Leave a Nest and One ip patent law firm, which plans and implements intellectual property strategies focused on startups, established NEST iPLAB on October 7, 2019, a joint venture specializing in supporting the acquisition and utilization of patents for startups in Southeast Asia.
In discussions with startups in ASEAN6, we discovered that in many countries, it takes years to obtain a patent. As a way to solve this problem, we focused on the Patent Examination Highway, an international framework that allows applications for accelerated patent examination, and paid attention to the Super Early Examination System implemented by the Japanese Patent Office. While some countries, such as Singapore, Malaysia and Vietnam, stipulate the first patent application to be filed in their home country, Thailand, Indonesia and the Philippines allow applications to be filed abroad first. Therefore, Leave a Nest and NEST iPLAB have been working on the verification of a model in which the Super Early Examination is first used in Japan to examine the patent application in a short period of time (less than two months), and if the application is examined as patentable, the Patent Examination Highway is used to promptly examine the patent application in the startup's home country.
In the "Proof of Concept Project for Creating Collaboration between Startups and Manufacturing Companies" commissioned by Ota Ward in 2019, Leave a Nest provided support for manufacturing to Read Ring Co., Ltd. (Read Ring), a developer of portable braille conversion devices for the visually impaired that won TECH PLAN DEMO DAY in Thailand 2019. Needless to say, ReadRing's obtaining a patent is indispensable for developing the device in Thailand and overseas. So, NEST iPLAB started providing support for intellectual property strategy. We applied for a patent for their device using the Super Early Examination System in February 2020, and succeeded in obtaining the patent in a short period, about one month. In the future, it is expected that the results of the patent application in Japan will lead to the realization of accelerated examination in Thailand.
By leveraging the achievements of ReadRing, we aim to strengthen our intellectual property strategy for startups in Southeast Asia and accelerate the social implementation of technologies that solve social issues.
If you are interested in supporting manufacturing by utilizing Japan's manufacturing capabilities, and super early patent acquisition, as in this case, please contact the following person.
【NEST iPLAB】
– https://www.nestiplab.com/
– Representative Director:  Mr. Tsuyoshi Kageyama
– Business:
【About Leave a Nest】
– https://global.lne.st/
– Managing Director, Group CEO: Dr. Yukihiro Maru
– Business: Knowledge Manufacturing Process Technology
【For Inquiry about this Press Release】
Leave a Nest Co., Ltd
Global Bridge Research Center,  Attn: Ryuta Takeda
TEL:+81 03-5227-4198 MAIL:[email protected]