Hyper Interdisciplinary Conference Tokyo 2023 had over 1000 participants!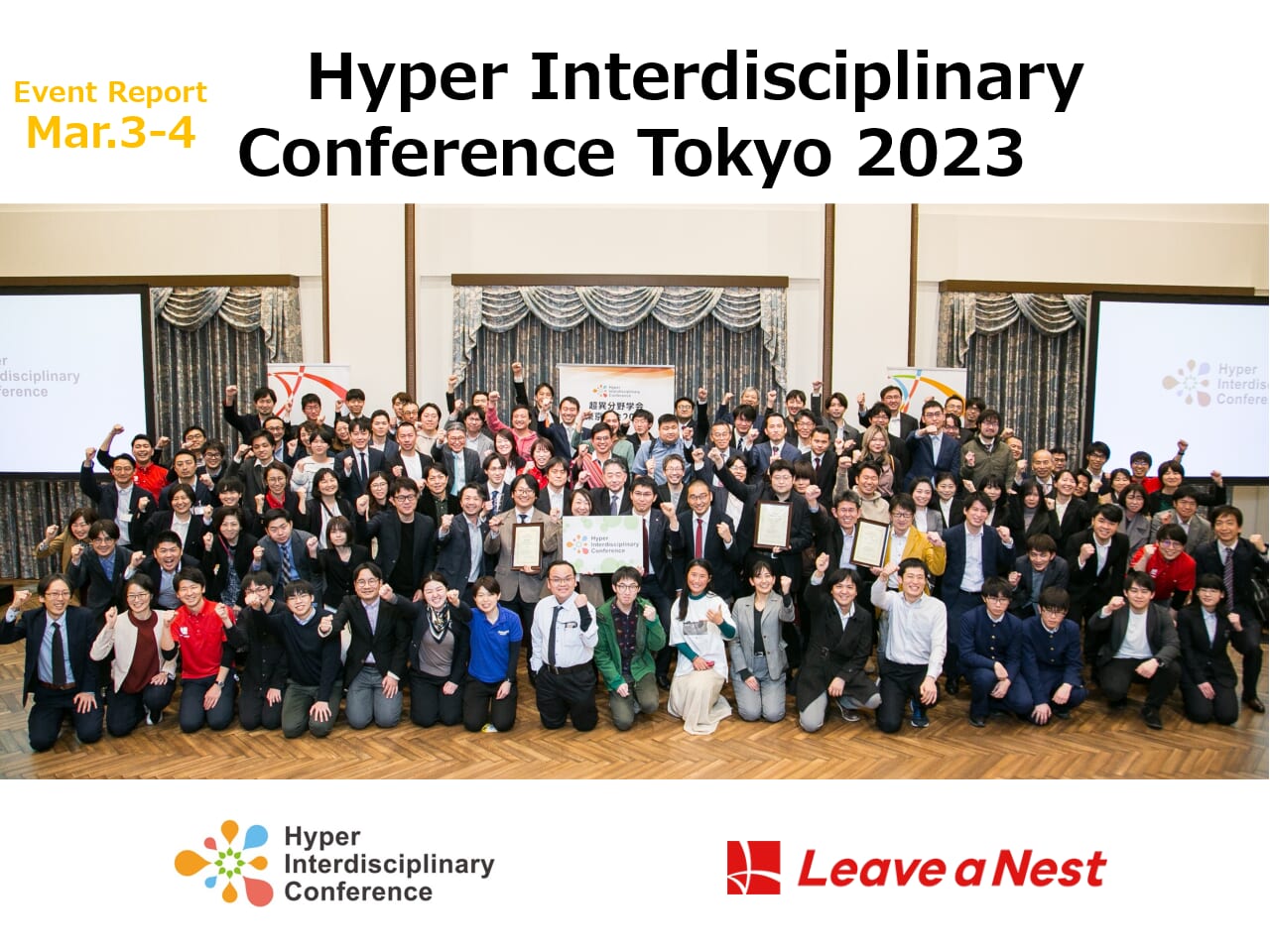 Leave a Nest Co., Ltd. (Headquarters is in  Shinjuku-ku, Tokyo; President and CKO: Joe Inoue) successfully held Hyper Interdisciplinary Conference in Tokyo 2023 (hereafter, HIC Tokyo 2023) on Friday, March 3 and Saturday, March 4, 2023.
With the theme of "Exploring the Voyage of Knowledge," the conference featured two keynote speeches, 18 sessions, 56 research pitches, and 177 poster booths, where discussions transcended the boundaries between different fields and industries. For details of the program, please visit HIC Tokyo 2023 official Website.
Over 1,000 people attended the two-day event, including researchers, venture companies, local businesses, large corporations, small and medium-sized enterprises, producers, local governments, high school students and participants from overseas.
<Overview> 
Theme: Exploring the Voyage of Knowledge
Dates: Friday, March 3 and Saturday, March 4, 2023
Venue: Kudan Kaikan Terrace Conference & Banquet
(Kudan Kaikan Terrace 3F, 1-6-5 Kudan-Minami, Chiyoda-ku, Tokyo, Japan)
On Friday, March 3, the launch of "LVNS Forest Project" was announced at the press conference as a special event of HIC Tokyo 2023. It is a project to protect forest biodiversity, which is being destroyed by human activities, and to create sustainable activities while effectively utilizing forest resources in a way that allows people to live together.
In addition, a "Knowledge Manufacturing Ignition" was held as a new program to generate collaborative hypotheses among different disciplines from the poster session. In this project, during the convention, the "Technology Splash (short pitch by researchers and startups)" and "Poster & Booth Core Time" were used to accelerating generation of collaborative hypotheses from discussions among participants. And from the new collaborative themes that were proposed at the conference, three themes that we particularly wanted to support were selected and awarded with partner prizes.  Through this program, a total of 25 application ideas were gathered through collaboration among more than 50 participants.
<Awards>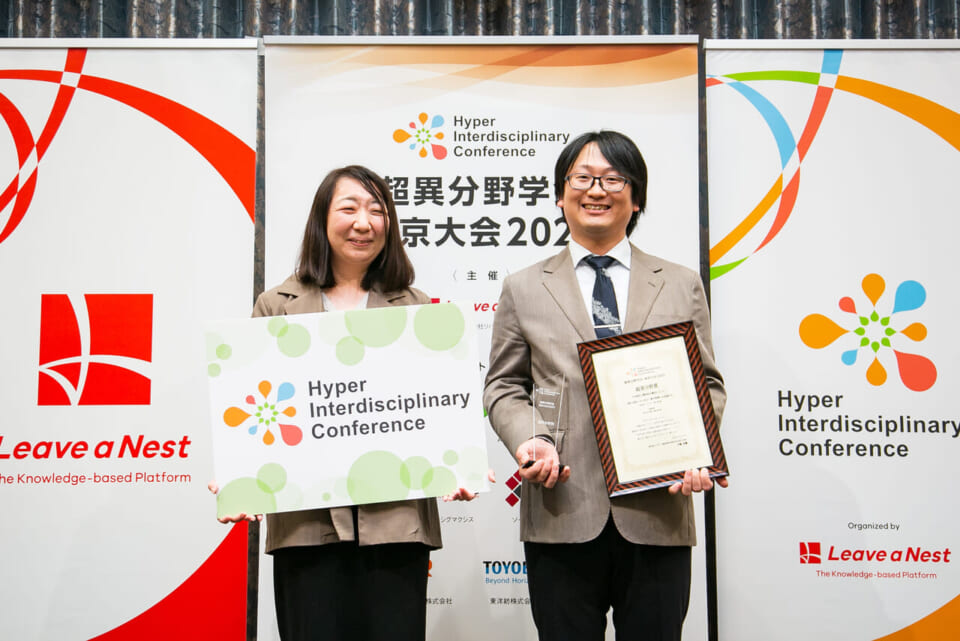 <Hyper Interdisciplinary Award>
Co-creation Theme: Acceleration to discover microorganisms that help make rice tastier by electrically measuring the physical properties of white rice
Representative: Yosuke Sorimachi / President, Inceptum corporation
Co-applicant: Hiroyuki Kato / Graduate School of The University of Tokyo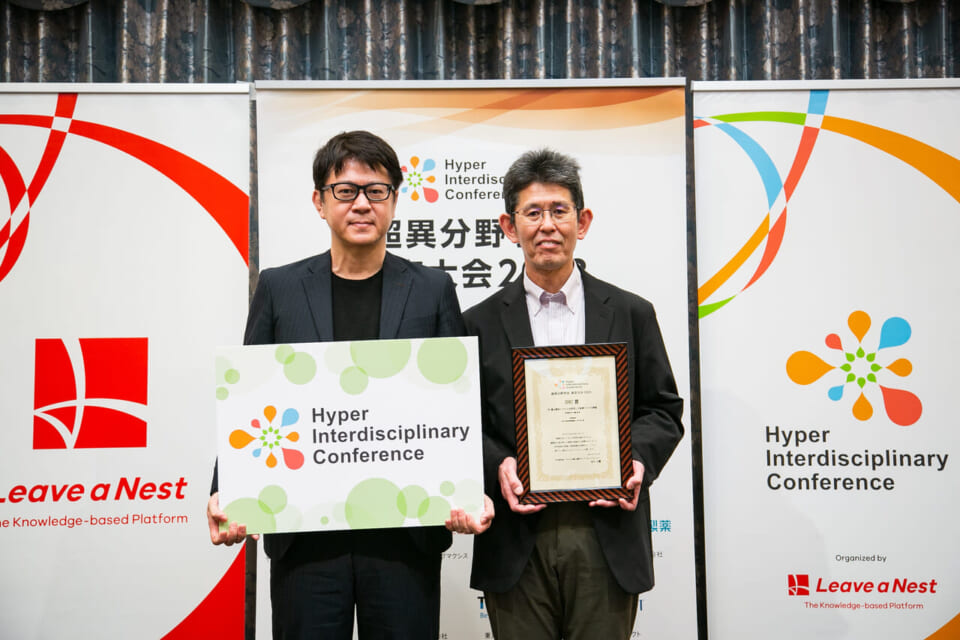 <DIC Award (DIC Corporation)>
Co-creation Theme: Evaluation of Falling Risk by Using 3D Center-of-Gravity Detection System
Representative: Yutaka Watanabe / Tokyo University of Marine Science and Technology
Co-applicant: Naoko Okawa / Kobe University Hospital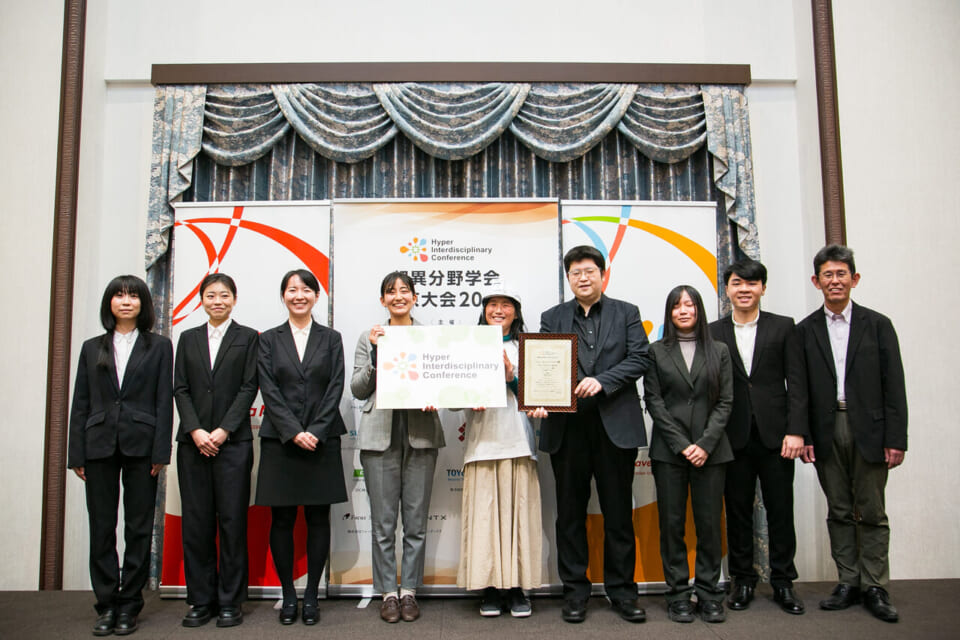 <Focus Systems Award (Focus Systems Corporation)>
Co-creation Theme: Development of Sports Helmet with a Human Gravity Detector to Protect Children from Fatigue
Representative: Hitomi Komatsu / Lecturer, Seisen Jogakuin Junior College
Co-applicant: Yutaka Watanabe / Tokyo University of Marine Science and Technology
Hyper Interdisciplinary Conference is a place where participants from different fields and industries collaborate across boundaries to create new knowledge. We will promote new projects that emerge from this forum, and based on the results of these projects, we will continue to create a chain of research that will lead to new interdisciplinary fusions in the future.
<Japanese original article>
【実施報告】2023年3月3日(金)-4日(土)超異分野学会東京大会2023を開催しました
<Referece>
HIC Tokyo 2023 official Website
HIC in ASEAN official Website
---
For inquiries, please contact
Leave a Nest (Tsuyoshi Inoue, Takeda)
e-mail : [email protected]