Leave a Nest Acquires KAKAXI, Inc., a Venture Company Providing IoT Service Specializing in Remote Monitoring, as a Subsidiary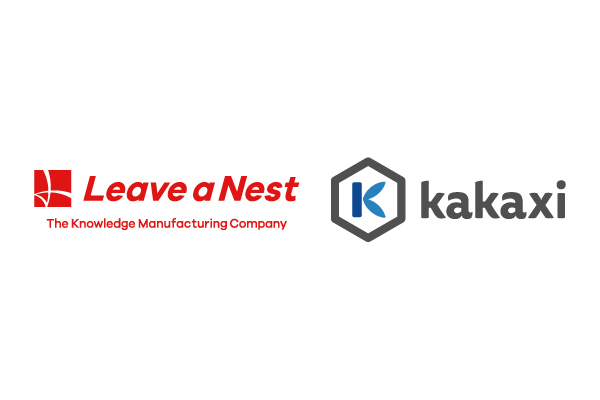 Leave a Nest Co., Ltd. (Head Office: Shinjuku-ku, Tokyo; Founder and Group CEO: Dr. Yukihiro Maru; hereinafter "Leave a Nest") is pleased to announce the complete acquisition of KAKAXI, Inc.  (Head Office: Shibuya-ku, Tokyo; hereinafter "Kakaxi") as a subsidiary within the Leave a Nest Group as a subsidiary.
Kakaxi, founded by Mr. Taizo Otsuka in 2014, is a venture company specializing in AI-Powered Remote Visualization. With the mission to "Visualize the World", Kakaxi has developed an AI-powered platform that facilitates the collection and analysis of remote images and ambient data through specially designed IoT devices.
Kakaxi participated in the first Agri-Tech Demo Day of Tech Planter, the Deep Tech Ecosystem connecting Southeast Asia and Japan, which Leave a Nest has been promoting since 2014. In the same year, the company began developing and commercializing the Kakaxi, a farm monitoring device, in the U.S. with support from Leave a Nest. Kakaxi expanded to deploy throughout farmlands worldwide its solar-powered IoT device which can upload images taken through its built-in camera and provide climate conditions such as temperature, humidity, solar radiation, and rainfall quantity from any location.
Leave a Nest made an initial investment in Kakaxi in July 2015 through its overseas subsidiary, Leave a Nest America. In 2016, they formed a strategic partnership, making Leave a Nest the sole distributor in Japan to introduce Kakaxi's system to agricultural companies, local municipalities, universities, and other stakeholders.
By welcoming Kakaxi as a wholly owned subsidiary, Leave a Nest aims to expand the deployment of Kakaxi's solutions worldwide, particularly in Southeast Asia where Leave a Nest has been building its ecosystem for nine years. This acquisition will promote the solution to deep issues related to scale data-driven agriculture around the globe, enhance food transparency, and enable preparation for abnormal weather events such as heavy rain and typhoons.
Furthermore, Dr. Yoshifumi Kawana, General Manager of the Research and Development Division of Leave a Nest, has been appointed Representative Director of KAKAXI, Inc. since June 2023.
Representative Director of KAKAXI, Inc.
Dr. Yoshifumi Kawana
He graduated from the Graduate School of Environment and Information Sciences, Yokohama National University (Ph.D. in Environmental Studies) in 2008. He has been a lecturer at Yokohama National University Venture Business Laboratory (VBL) since 2008. After his experience as representative director of LD Factory Inc., he became a director at Mylops Inc. Since November 2014, he has been a member of the Regional Development Division of Leave a Nest Co., Ltd. and a director at Agrinome Lab Inc. since 2017. He is currently the general manager of the Research and Development Division of Leave a Nest Inc. His main focus is promoting the establishment of new businesses related to agriculture, forestry, and fisheries, including support for Agri & food tech ventures such as the plant factory business and the food and beverage business.
Company Profile
Company Name: KAKAXI, Inc.

Website: 

https://kakaxi.jp/

Head Office: Iidabashi Miyuki Building 5F, 1-4 Shimomiyaibicho, Shinjuku-ku, Tokyo

Representative Director: Dr. Yoshifumi Kawana

Contact: 

[email protected]