Malaysia's BIOTECHCORP visited Leave a Nest Head quarter in Tokyo, Japan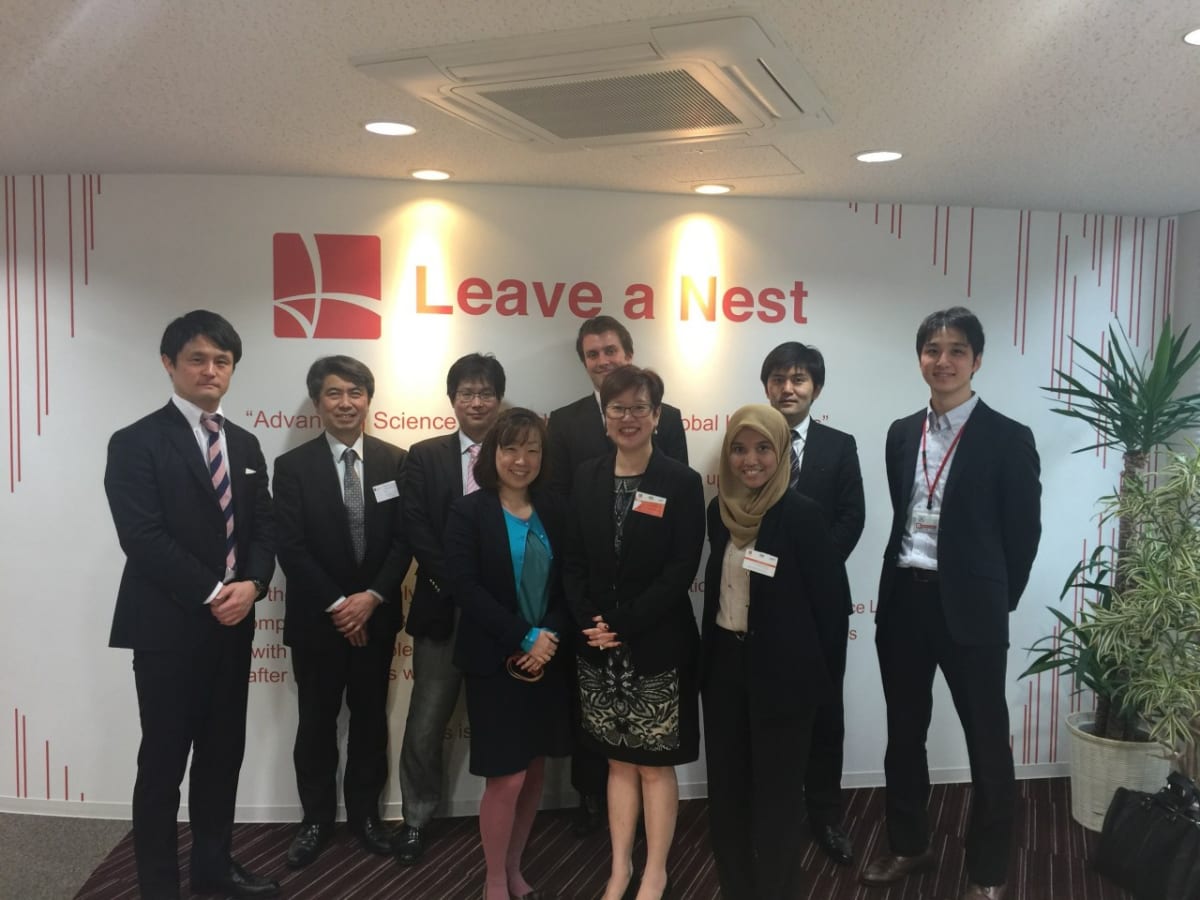 Leave a Nest Malaysia and Leave a Nest had a pleasure of hosting delegates from BIOTECHCORP on 8 April at I2K seminar room at Iidabashi head quarter.
It was unusually chilly weather in Tokyo yesterday (only 3 degrees during day time) but all guests had a warm welcome. 2 companies from Japanese side and Biotechcorp members had fruitful information exchange and meaningful discussion about future collaboration possibilities. Their discussion involved both inbound and outbound projects.
Leave a Nest Malaysia, together with Leave a Nest can support companies or organization looking into building business networks especially in the area of Science and Technology within Japan and overseas. Our members hold MSc or PhD in Science field thus understands communication skills needed to approach researchers as well as potential business partners.