BIOTECHCORP CEO will join 1st Tech Plan Grand Prix panel of judges at Universiti Malaya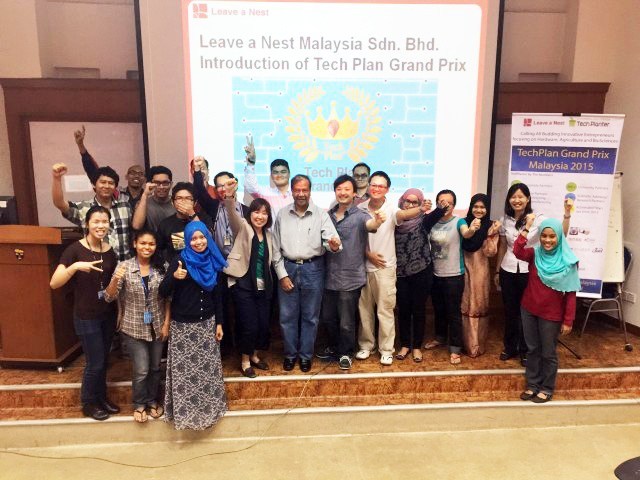 This year Tech Plan Grand Prix is expanding to Malaysia. Tech Plan Grand Prix is a business contest started in Tokyo Japan in 2014. Since the start it has expanded to Singapore and Taiwan in first year. After a long wait of a year, the event is to be held in Kuala Lumpur with corporation with Universiti of Malaya and Biotechcorp in 2015.
The winning team will have a chance to travel to Tokyo, Japan to join Tech Plan Grand Prix series to meet VCs, other entrepreneurship minded teams to exchange ideas and receive constructive feedback.
Not only that but your team will have a chance to present your research ideas for business start up opportunities in front of experienced judges in Kuala Lumpur. Our judges includes Biotechcorp CEO, serial start up CEO, and from academia. We will be announcing their profile on website soon so please watch out for new information updates.