Research Based Learning Encouragement Talk at Victoria Institution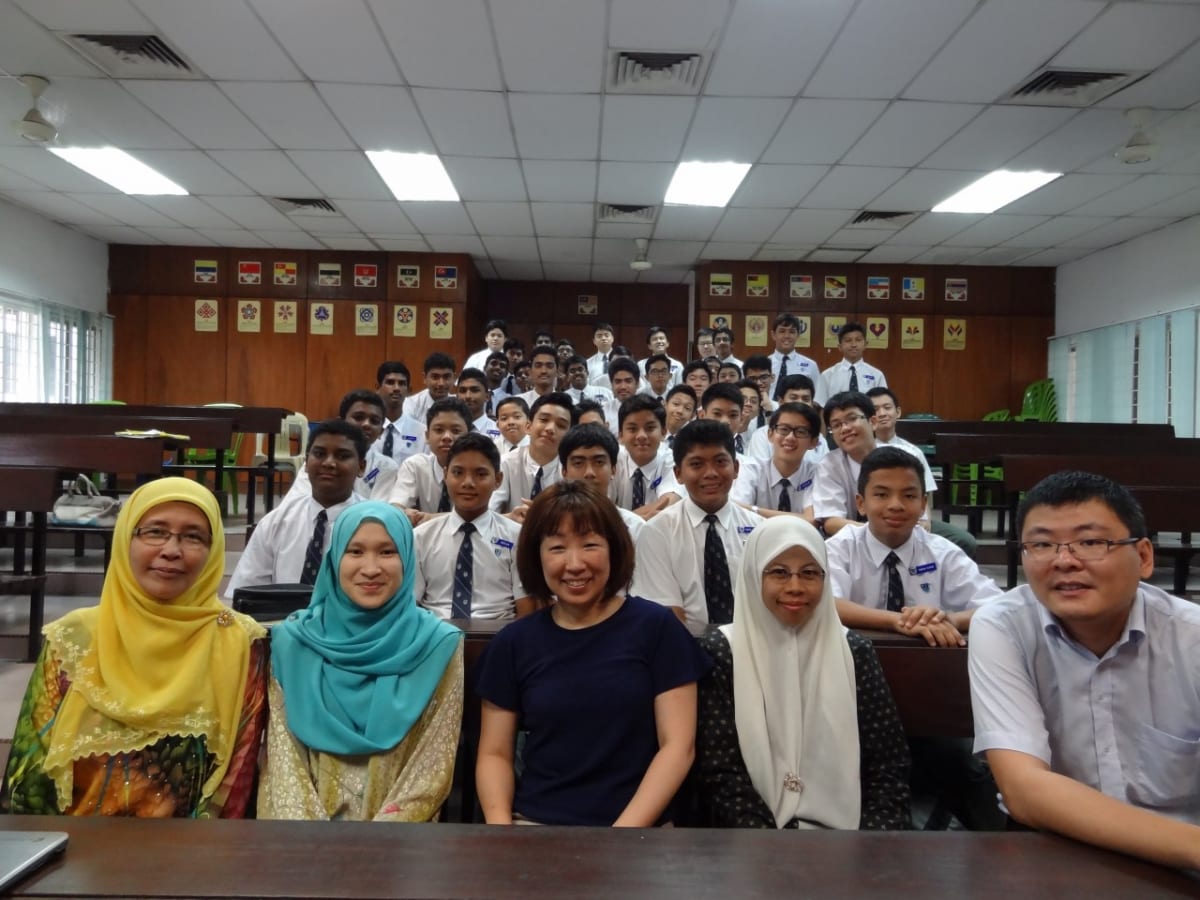 President of Leave a Nest Malaysia, Dr. Kihoko Tokue (sitting in the middle of picture shown above) gave a talk to 30 enthusiastic students last week on May 26 Tuesday from 8:00-9:00 at Victoria Institution in Kuala Lumpur Malaysia.
Kihoko is a field biologist who has carried out her research in jungle of Thailand (Khao Yai National Park), eucalyptus woodland in NSW, Australia and also in mangrove forest of Northern Territory Australia. She shared her experience of carrying out research based on simple question being asked at the beginning. She emphasized the importance of asking question as a starting point and setting up hypothesis for testing.
Research-based projects can be a good starting point. This gives students a chance to explore for answers on their own which no one know the answer yet. This is a great opportunity to train oneself in setting up a hypothesis and testing it as mentioned earlier. Such skills are useful in the world where things are rapidly changing. Also, it is a great way to accelerate research by contributions coming from various age group and background.
Kihoko finished the presentation by saying that when she comes back in a year time she hopes to hear about their own projects updates.
If your school is looking for encouragement talk by Asian researcher, why not contact Leave a Nest Malaysia for the service.
Please e-mail: [email protected]
We also provide exchange programs, young entrepreneurship training, global leadership training programs etc. Feel free to contact for more information.