New Encounter at Universiti Putra Malaysia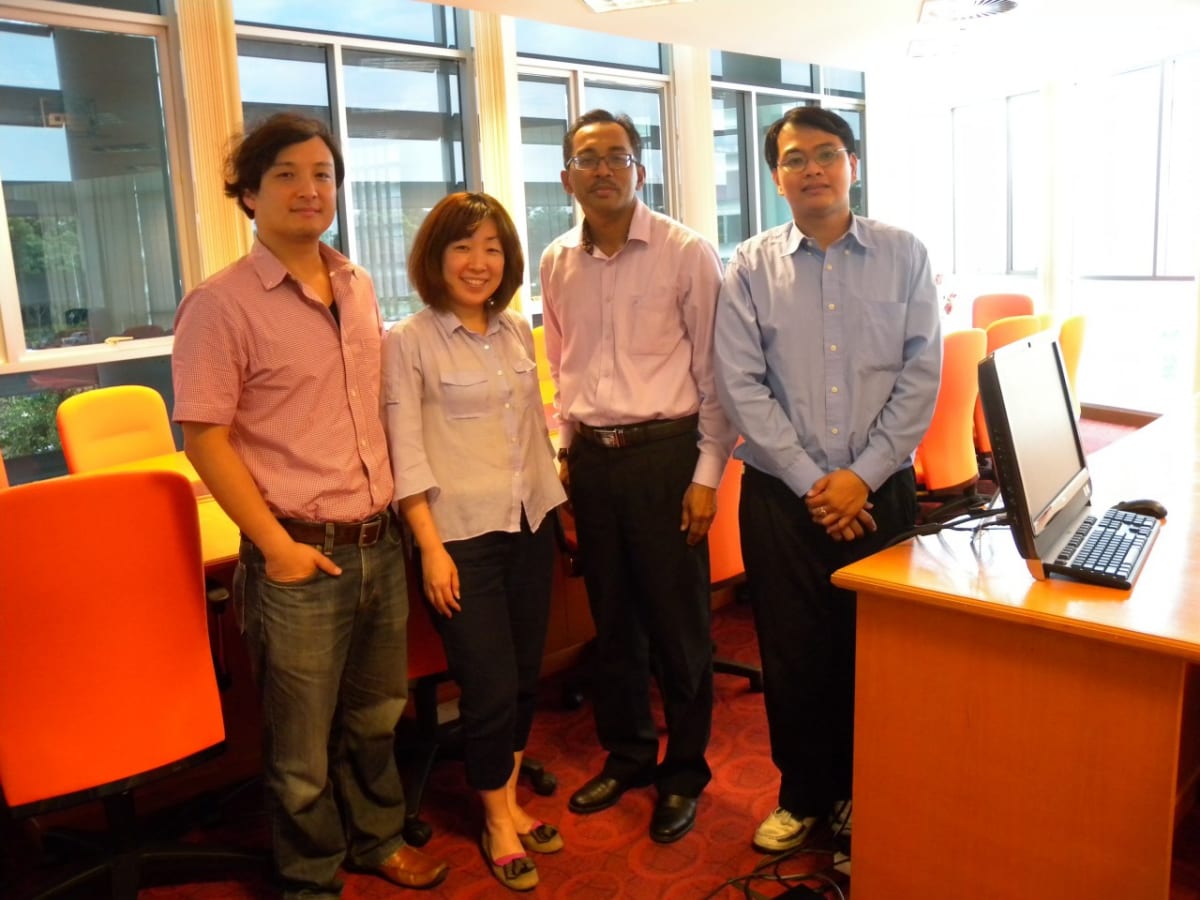 Leave a Nest Co, Ltd., CEO, Dr. Yukihiro Maru (far left) and Leave a Nest Malaysia Sdn. Bhd. president Dr. Kihoko Tokue (second from left) has visited Faculty of Medicine and Health Sciences, Universiti Putra Malaysia (UPM) on 23 June 2015.
UPM is the university where winner (far right) of Tech Plan Grand Prix Malaysia is from. The team C-Heart has won a trip and accommodation to Japan in October 3 2015.
This visit on 23rd June however, was to meet with Prof. Dr. Amin Bin Ismal (second from right), Deputy Dean, Graduate Student's Affairs and Industry and Community Relations, to see the possible collaboration between Leave a Nest Malaysia and UPM. We are looking into the possibility of joining our hands to provide information session for young researchers. This session will propose researchers to consider possibilities of putting forward their research output in the form of business as one way of obtaining financial support.
We would like to join hands with various universities interested in nurturing future generation who will be self-sustainable in any fields of their choice. We no longer build ourselves for existing jobs but to achieve our dream in life to contribute to the society.
If you are interested please contact Leave a Nest Malaysia! We will be back in Malaysia in mid August. Watch out for updates on future events and information sessions.