Leave a Nest Malaysia moving forward in 2015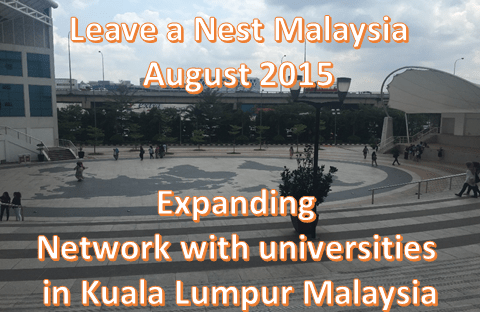 Leave a Nest Malaysia will be putting emphasis on training young professionals in Asia together with Malaysian Universities.
In the afternoon of August 17, Leave a Nest Malaysia President Dr. Kihoko Tokue visited Management and Science University together with a teacher of SMS Seri Puteri Secondary School to discuss possibility of collaboration in the future. Especially in the area of training young professionals and secondary school students by exposing them to various hands on experiences to learn much needed soft skills.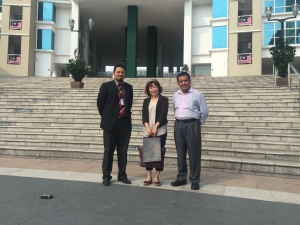 Next day, she visited Universiti Malaya (UM), UMEC and UMCIC to meet with head of centers. There once again, she has discussed possibility to join hands with UMEC and UMCIC to step forward to start training programs by holding Tech Plan Grand Prix together.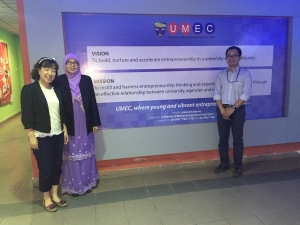 On the 19th August, president of Leave a Nest, Dr. Kihoko Tokue gave a presentation to 20 graduate students of Universiti Putra Malaysia from 15:00-16:00.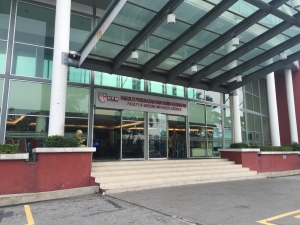 Next she will be back in Kuala Lumpur to join U START at UM in November 2015. If you would like to find out about what Leave a Nest Co., Ltd and Leave a Nest Malaysia Sdn. Bhd. is doing please contact us. We are open to discuss possibility of collaboration with education sector and also with private sectors interested in educating next generation and training young talents for global leadership. We will continue our adventure in KL to achieve, "Advancing Science and Technology for Global Happiness"
Hope to see you next time!