Ms. Nami Akinaga of Leave a Nest Malaysia and Leave a Nest Co., Ltd has given youth policy recommendation speech at AYLS2015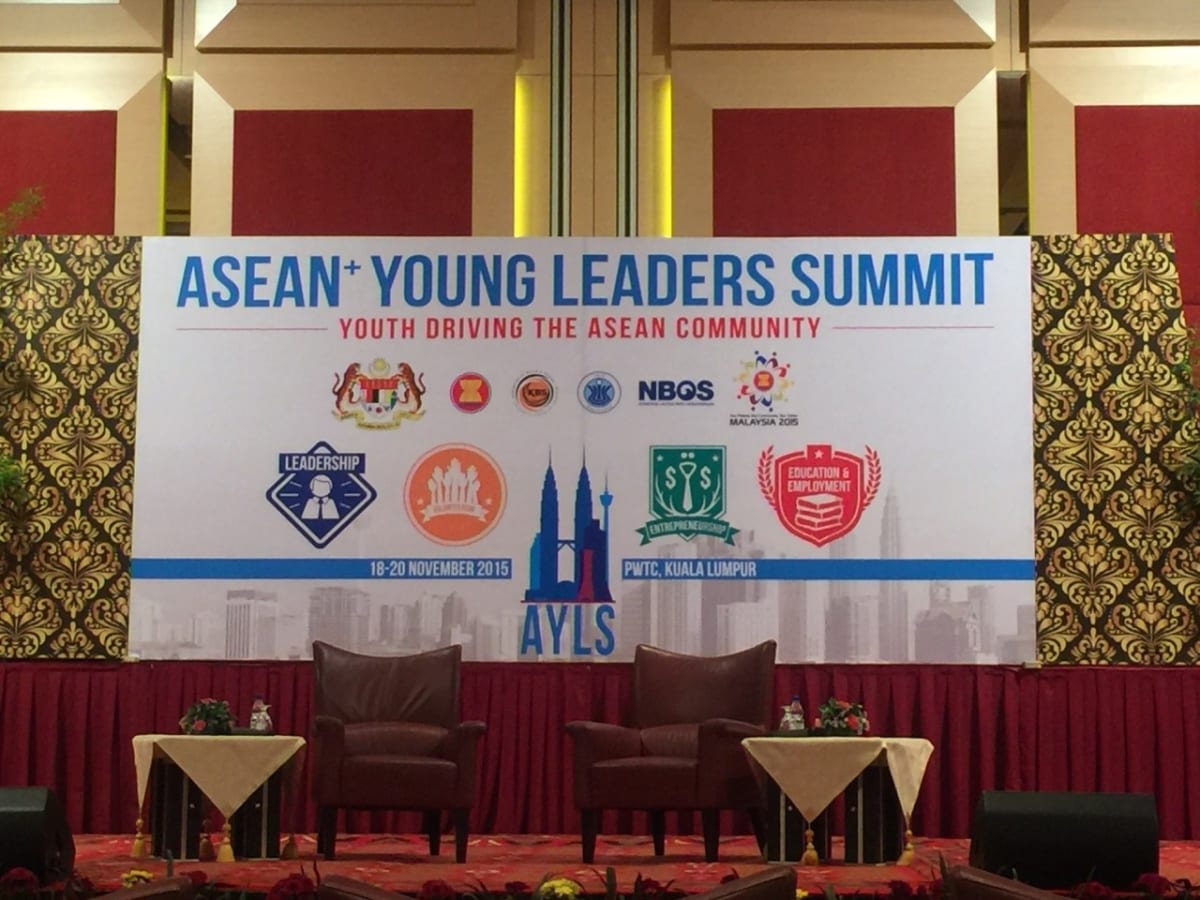 The real ASEAN+ Summit has started from Saturday 21. Preceding to the big event, young leaders from 10 ASEAN countries, 10 dialogue countries have gathered at Kuala Lumpur, Malaysia totaling to over 500 participants.
Japan has sent 7 delegates as a dialogue country to the event and 2 members are from Leave a Nest group. Ms. Nami Akinaga of Leave a Nest has been chosen to represent delegates of Education and Employment pillars along with the member from Singapore to present youth manifesto.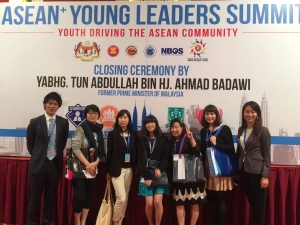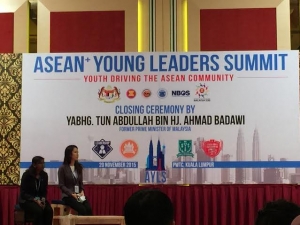 Over the 3 days summit, young leaders were asked to discuss about future and challenges of ASEAN (including AEC). On the first day, young delegates were gathered all together to learn about the current status of ASEAN and challenges. On the second day we were divided up into small groups to discuss about ASEAN future and challenges likely to be faced. On the 3rd day, 2 representatives from each pillars were given a chance to give presentation in front of Minister of Youth and Sports Malaysia and former Prime minister of Malaysia.
Leave a Nest has a group company in ASEAN region, namely in Singapore and Malaysia as of 2015. Recently in Malaysia, Leave a Nest Malaysia has joined KLESF and PISF to carry out science workshops for primary and secondary school children together with Malaysia and Japanese University students as lecturer and assitants. Also earlier this year we organized TPGP Malaysia round together with UM.
We are looking to expand to cater individual need of the country in the region and we hope to stride to become ASEAN company. Please come and join us to achieve "Advancing Science and Technology for Global Happiness" together with people of ASEAN.