Inaugural TECH PLANTER MEETUP in MALAYSIA is happening on Aug. 15 @ Universiti Malaya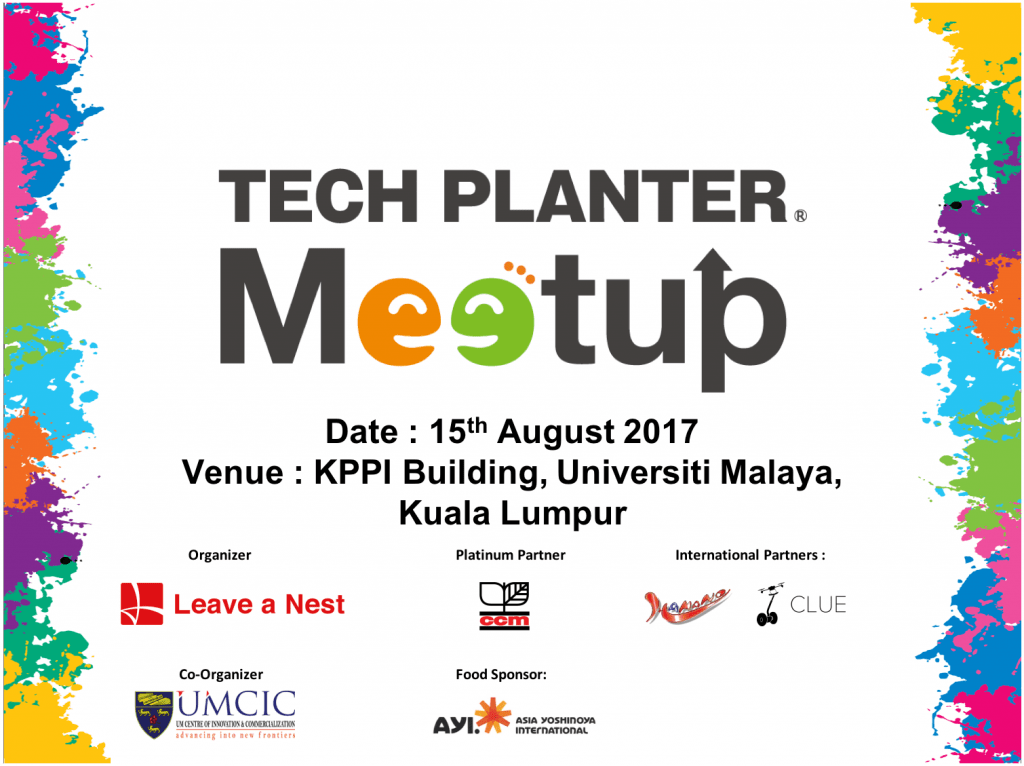 Leave a Nest Malaysia Sdn. Bhd. is hosting the very first TECH PLANTER MEETUP together with Universiti Malaya on Aug. 15 2017.
Event: TECH PLAN MEETUP
Venue: KPPI Building Universiti Malaya, Kuala Lumpur Malaysia
Time: 10:00-17:30
It was only three years ago Leave a Nest Malaysia started hosting TECH PLAN DEMO DAY with our partner Universiti Malaya. This time we are going to gather TECH PLANTER community alumni to share their journey since joining TECH PLAN DEMO DAY.
The event will have presentation by TECH PLANTER community member Drone company CLUE, winner of TECH PLAN DEMO DAY in MALAYSIA 2017, Acet Innovates Sdn. Bhd., and many more of our alumni
For more details please go to this page!