Level Up for Leave a Nest Malaysia Sdn Bhd in Hyper Interdisciplinary Conference in Malaysia 2019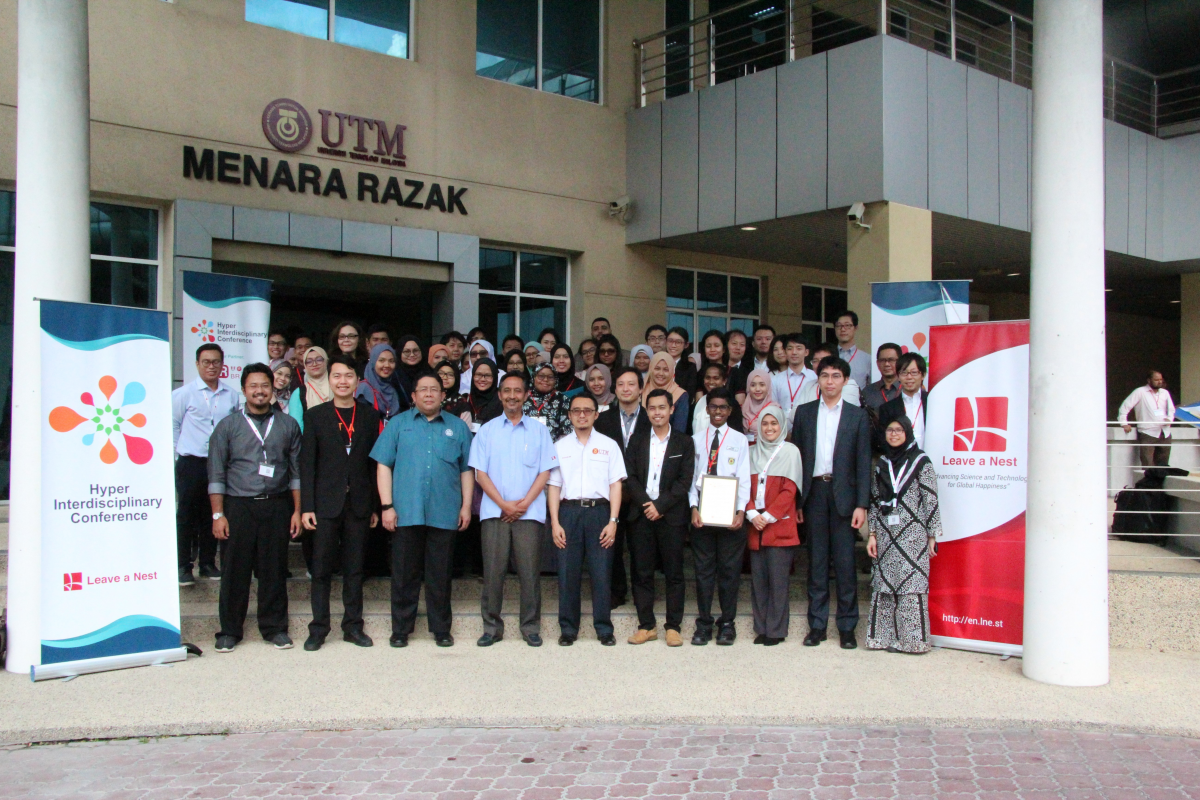 The first Hyper Interdisciplinary Conference outside Japan was hosted by Leave a Nest Malaysia Sdn. Bhd. and co-organized by Malaysia-Japan International Institute of Technology (MJIIT), Universiti Teknologi Malaysia (UTM), Kuala Lumpur on 19th January 2019. The conference managed to fulfill its aim to gather participants from various industry and field to encourage cross fertilization of creation and integration of new knowledge specifically on Halal theme for the benefit of the society.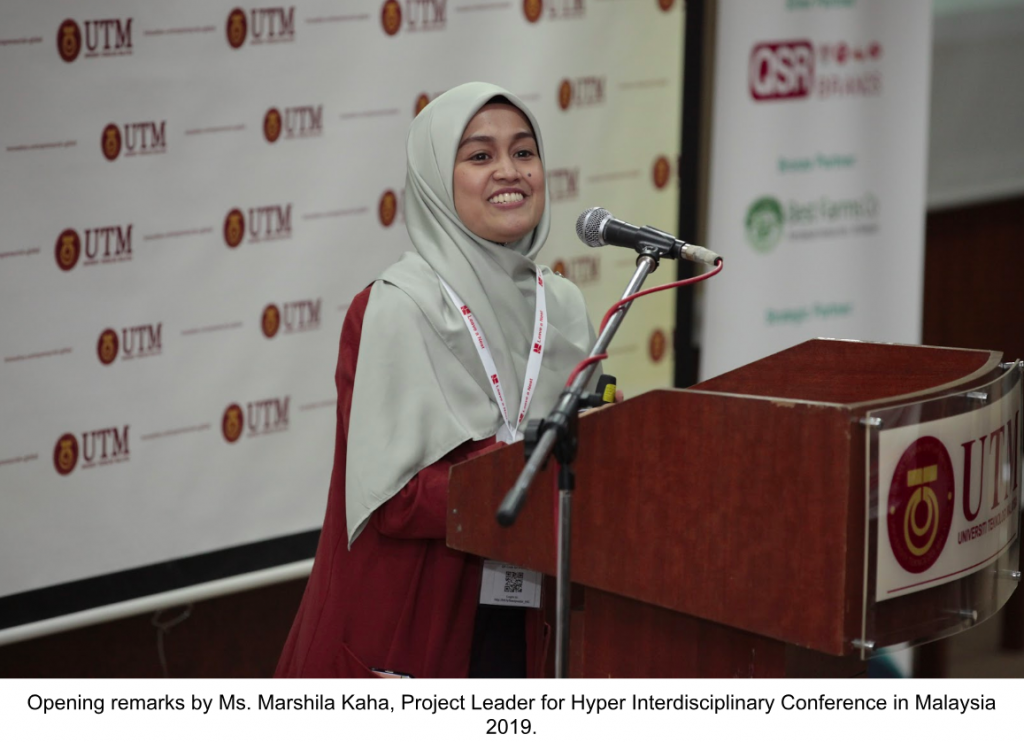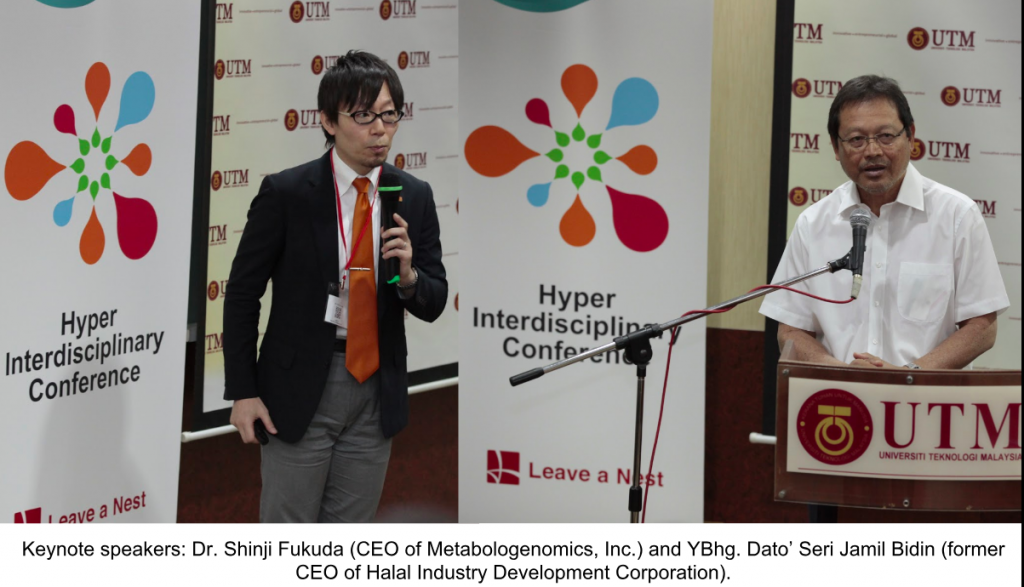 The one-day conference that targeted academicians, researchers, secondary schools, industry players, and regulatory bodies brought a fresh theme on The Intersection of Culture and Technology in Halal Industry. About 110 participants attended the event which offered segments such as Keynote Speech, Global Startup Presentation, Japanese Partners Presentation, Research Poster Exhibition, and Panel Discussion to discuss on Shaping the Future of Halal Industry in the Wake of Industry 4.0.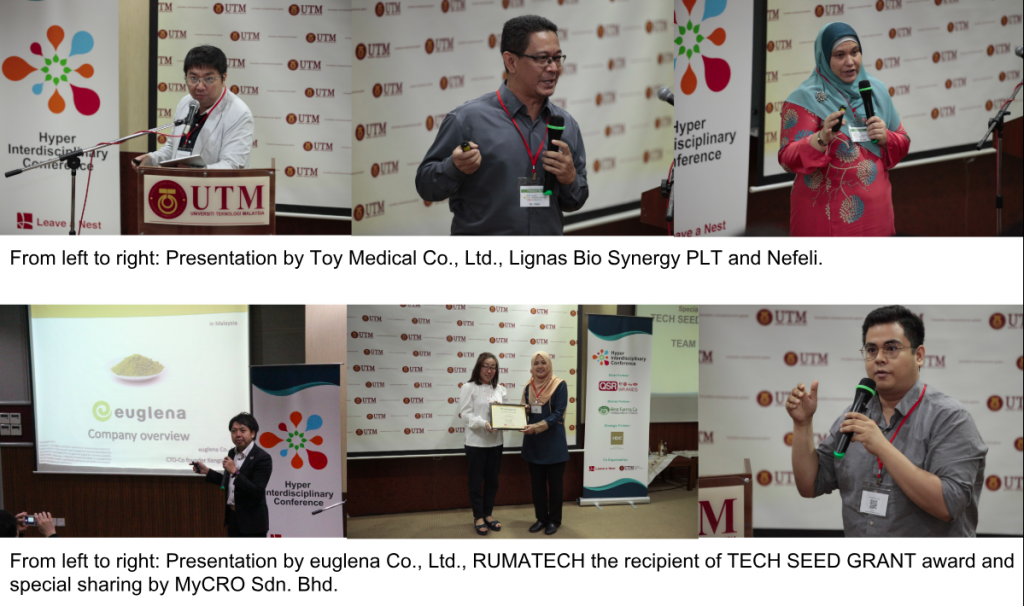 Congratulations to the recipient of TECH SEED GRANT, team RUMATECH from MJIIT, UTM. TECH SEED GRANT is an encouragement grant for finalists of TECH PLANTER in MALAYSIA to incorporate their company and turn their research into actual business. Award was presented by Dr. Kihoko Tokue, Managing Director, Leave a Nest Singapore.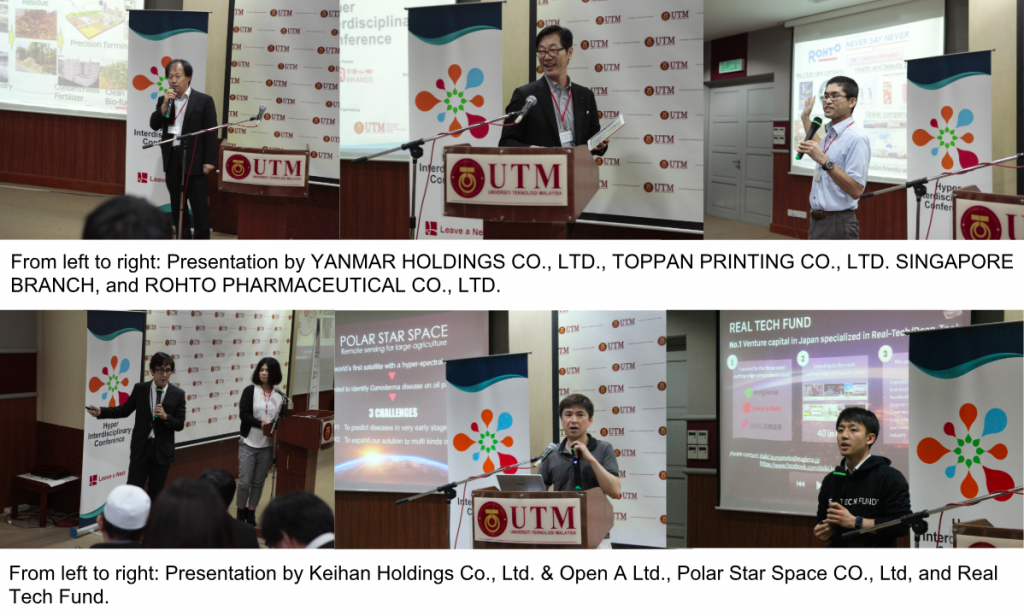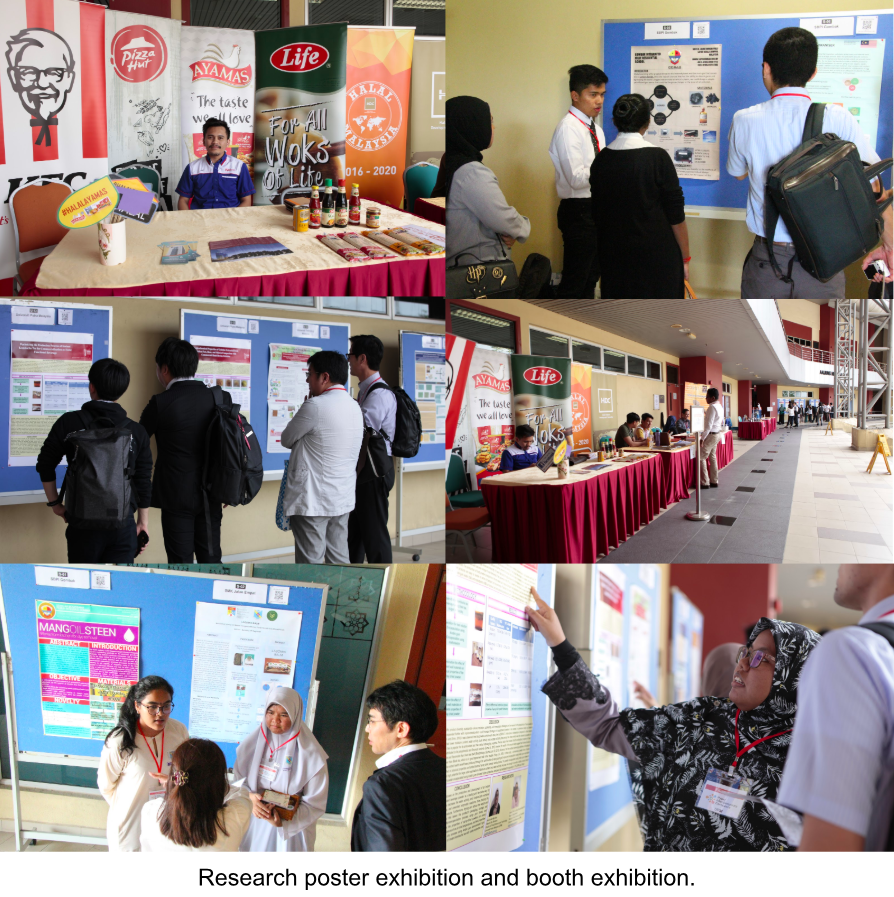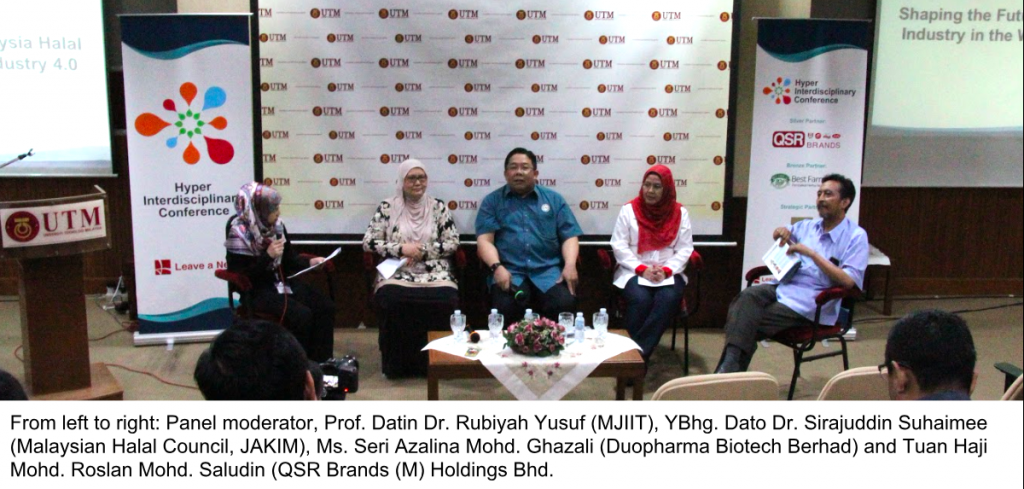 Congratulations to the winners of HIC MY 2019 Best Poster Award!
University category
Research Title: Sustainable production of halal preservatives using plant-based substrates for broad range food applications.
Researcher: Dr. Belal J. Muhialdin, Universiti Putra Malaysia.
School category
Research Title: Modification of cellulose from coconut husk for crude oil spill cleaning.
Researcher: Rohiit A/L Baskaran and Tushar, SMK Kota Kemuning.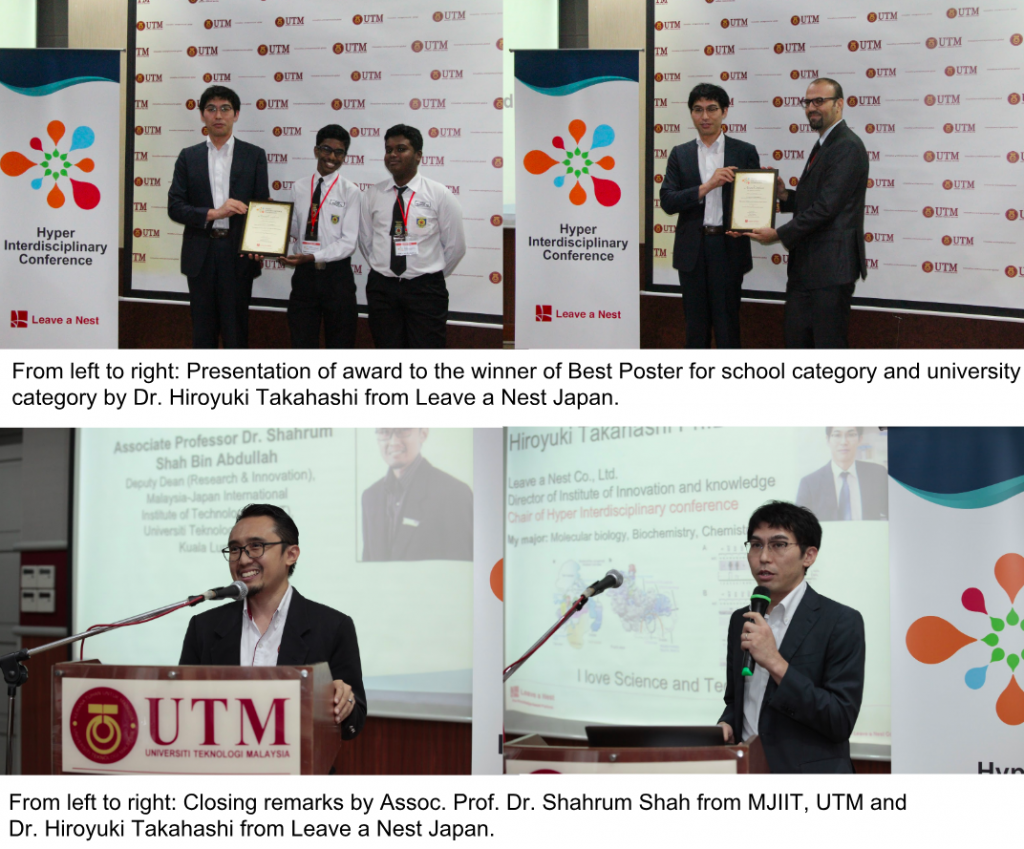 Leave a Nest Malaysia Sdn. Bhd. would like to thank our conference partners for their support.
Co-organizer : MJIIT-UTM
Silver Partner : QSR Brands (M) Holdings Bhd.
Bronze Partner : Best Farms Co.
Strategic Partner : Halal Industry Development Corporation Sdn. Bhd.
Like our Facebook page and enjoy more conference photos here.
Stay tuned for announcement of our upcoming programs:
TECH PLANTER in MALAYSIA 2019 on 20th July 2019

CAREER DISCOVERY FORUM in MALAYSIA on 19th October 2019