SCIENCE CASTLE in MALAYSIA 2019 Has Extended The Deadline for Poster Presentation!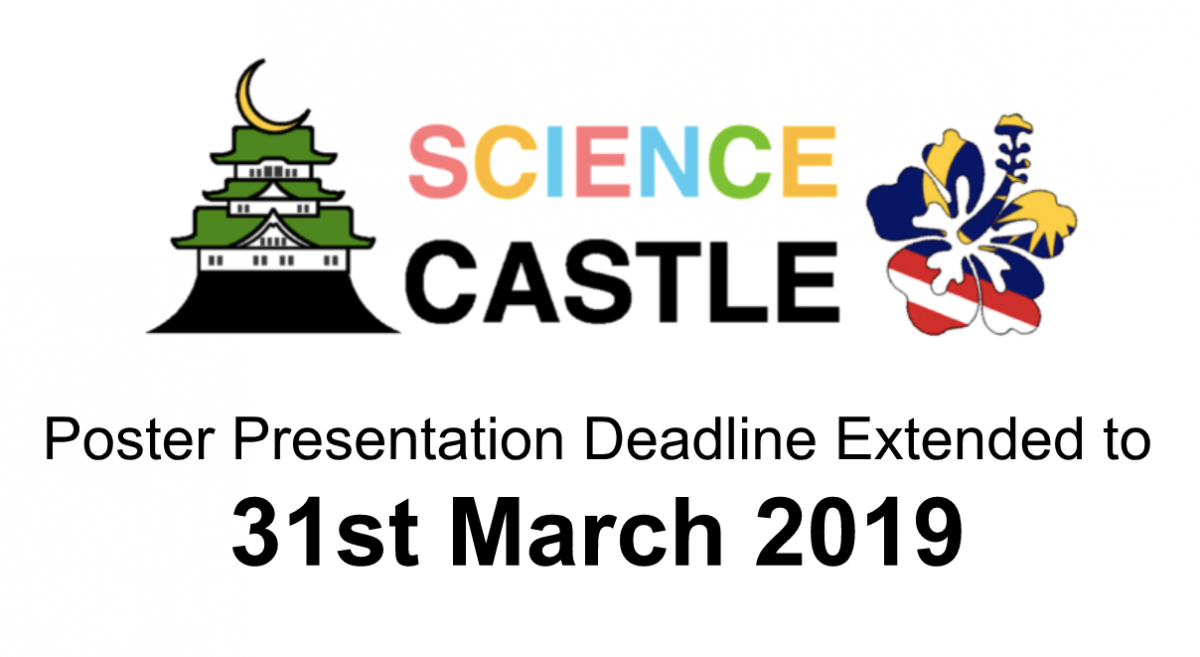 SCIENCE CASTLE in MALAYSIA 2019 has received 29 strong applications for oral presentation from 15 schools!
Thank you to all schools that have submitted their amazing research project to us. We will announce the 12 finalists for oral presentation on 12th March 2019.
Due to the overwhelming response and interest from schools, we are extending the submission deadline for poster presentation category to 31st March 2019!
Grab this final chance to join the most exciting school research conference in Malaysia. Register your team at https://en.s-castle.com/malaysia2019/
Registration Fees:
TEACHER : RM50/person
STUDENT: RM50/person
* RM50 is for lunch on 13th April 2019 and abstract book.
Register today!
Click the link to register your team: https://en.s-castle.com/malaysia2019/