SCIENCE CASTLE in MALAYSIA 2019 – FORUM on Engineering & Robotics Education in the Era of IR 4.0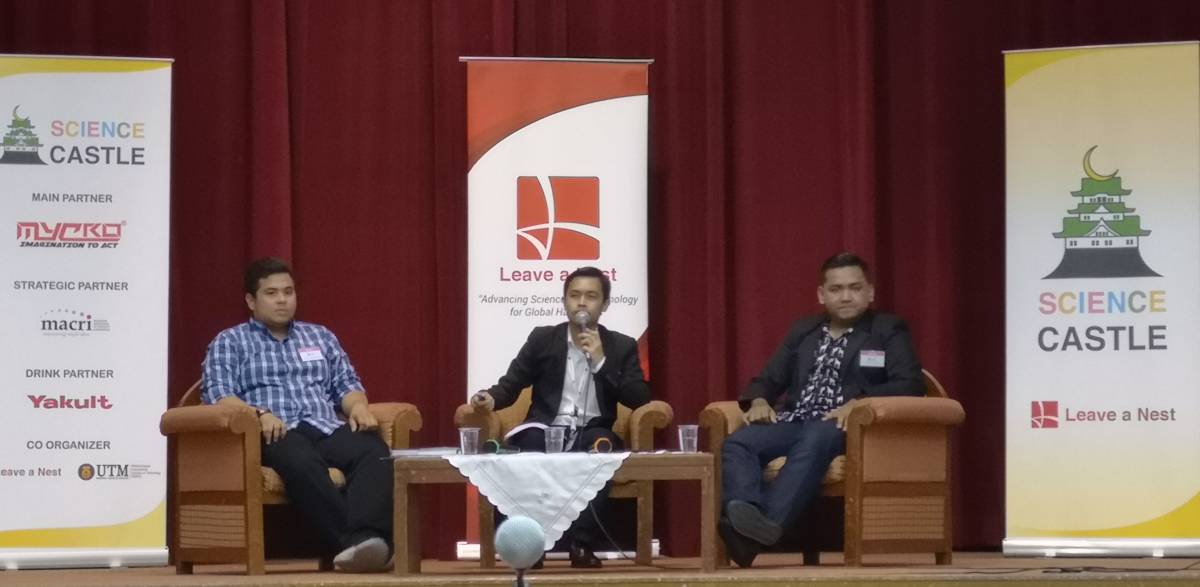 ASEAN countries including Malaysia and Indonesia have moving forward into implementing Industrial Revolution (IR 4.0). The era of IR 4.0 has now focusing on automation and artificial intelligence which will create new jobs and eliminate some of the existing jobs in the future. The evolution of IR 4.0 has thus give impact in the educational system. STEM education in Malaysia including Engineering and Robotics will play a big role in preparing the young generations to develop the necessary skills to cater to the job.
During SCIENCE CASTLE in Malaysia, Leave a Nest Malaysia Sdn. Bhd. have invited distinguished panelists from Malaysia and Indonesia to join a forum moderated by Mr. Abdul Hakim Sahidi, Director of Leave a Nest Malaysia Sdn. Bhd. The forum is to discuss the skills needed to prepare the younger generations for job in the era of 4.0 and how education in Malaysia and Indonesia prepare for the revolution. Below is the summary of their opinion and perception.
Panelist: Mr. Darween Reza Sabri, Chief Executive Officer, My Conceptual Robotics Sdn. Bhd. (MyCRO)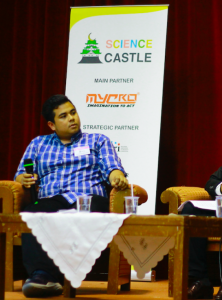 Mr. Darween Reza Sabri personally thought that the younger generations should not be worried about how robots will replace human jobs in the future. Instead they should learn how to co-exist and embrace the technology. "The idea of IR 4.0 is things without boundaries, we now have the internet," said Mr. Darween. He added that previously, we need to send letters and calls to connect with people, but now we have Google and the internet is there for us. In the era of IR 4.0, we share data across the world and no longer alone in one particular area. The use of the internet will help the younger generation to become a better engineer in the future. Internet allow younger generations to share and discover current technologies from various countries which could be utilized to prepare them for future job skills. Those skills include the know-how of using technology, able to integrate between one item to another, and mass customization in a way that allows everyone to become their own manufacturer. In addition, Mr. Darween also expect that future engineer possess coding skills, and have the knowledge of utilising data to help humankind to have a better future.
Panelist: Mr. Zamisyak Oby, Founder and Chief Executive Officer, CV Indobot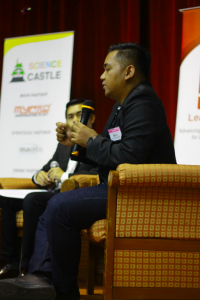 Mr. Zamisyak Oby added that soft skills are equally important to prepare the students for future job than technical skills. To compete with the use of robots in replacing human jobs in the future, the younger generation should be creative, possess developed critical thinking, and able to interact and work in a team. As robots don't have creativity, human skills are still needed even in the modern era of IR 4.0.
During the forum session, our panelists also discussed how the current education system in their own country complement with IR 4.0. For Malaysia, Mr Darween showed appreciation in the support that has been given by the government and agencies on promoting STEM education to prepare the student for IR 4.0. However, he hopes that more opportunities could be given to the students and teachers as not every school has a computer laboratory, and the privilege of 3D printing and robotics kits. He also hopes that schools throughout Malaysia will be given equal chance to learn about robotics, prototyping and 3D printing, and not limiting to urban schools.
As for Indonesia, community plays a vital role in preparing the younger generation to IR 4.0 through robotics competition and research projects at school and university level prior to graduation. This causes the children and students to be more creative and innovative, thus creating a community with the mindset of producing more technologies. However, extensive use of English when learning technologies from internet cause limitation to community in Indonesia. Indobot has then come with the initiative to make learning platform in Bahasa Indonesia to help them understanding robotics in their native language. It is then very important for the government, agencies as well as technopreneurs to support the education ecosystem in each country. This is to allow students at all age and education level to be able to learn engineering and robotics in an easy way.
At the end of this session, we hope that the young generations and teachers are able to understand more about IR 4.0 and the skills needed to cater jobs in the future. As technology including robotics and artificial intelligence will continuously be developed in the future, we must learn the way to co-exist and utilize it to solve problems surrounding us.
We thank our panelists, Mr. Darween Reza Sabri, Chief Executive Officer of My Conceptual Robotics Sdn. Bhd. (MyCRO) and Mr. Zamisyak Oby, Founder and Chief Executive Officer of CV Indobot for their excellent overview on the Engineering & Robotics Education in the era of IR 4.0 during SCIENCE CASTLE in Malaysia 2019.  
For more pictures of the SCIENCE CASTLE Workshop, please go to our facebook page here: https://www.facebook.com/ScienceCastleAsia/

REPORT ON OVERALL SCIENCE CASTLE in MALAYSIA 2019 : https://en.lne.st/2019/04/16/scmy_announcementofwinners/