Announcing The Arrival of Enzyme Production Machine Developed with Japan Ota City Super Factory in for ACeT Innovates Sdn. Bhd.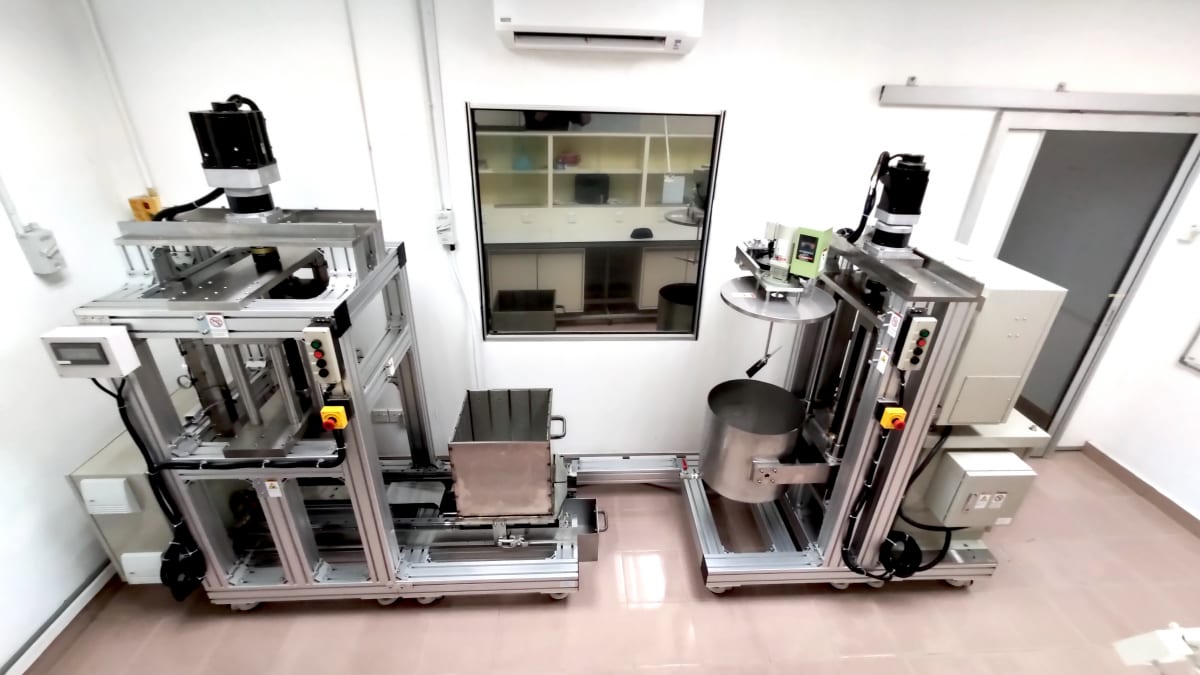 Leave a Nest Group conducted a hand over ceremony of a highly customized machine made by Japan Super Factory to ACeT Innovates Sdn. Bhd, a spin-off company from Universiti Putra Malaysia (UPM). The ceremony was held on 17th July 2019 at UPM InnoHub, Serdang, Selangor.

The development of this incredible High Capacity Enzyme Production Machine was made possible through the Ota City Super Factory Prototyping Program organized by Leave a Nest Group in collaboration with the Ota City municipality in Japan. The program focuses in helping startups within ASEAN region to accelerate their prototype and product development so it can reach the market much sooner. Selected startups who applied for this program are entitled to receive prototyping and manufacturing support directly from Japan Super Factory.
Ota City Super Factory Prototyping Program in 2018 received 52 applications from all over ASEAN region. ACeT Innovates Sdn. Bhd. from Malaysia has been selected as one of the recipients and collaborated with one of the super factories I・OTA LLC. They were given USD50,000 grant to tap on the monozukuri advisory in terms of machine design and actual development of a highly customized, centralized and fully automatic machine to scale up the production of EcoZyme, a special enzyme used in the retting process of kenaf fibre. The machine developed by Japan Super Factory is able to increase the production of EcoZyme from 20 litres per day to 100 litres per day.
The hand over ceremony was made between CEO and Founder of Leave a Nest Group, Dr. Yukihiro Maru to Assoc. Prof Dr. Wan Zuhainis Saad, Founder of ACet Innovates Sdn. Bhd. The ceremony was witnessed by Mr. Abdul Hakim Sahidi, Managing Director of Leave a Nest Malaysia Sdn. Bhd., Mr. Khairul Izdihar Ismail, CEO of ACet Innovates Sdn. Bhd., Mr. Ahmad Zakir Bin Dato' Wira Jaafar, CEO of Business Development, Putra Science Park UPM, and Dr. Tsuyoshi Inoue, Ota City Super Factory project representative from Leave a Nest Co., Ltd.
The successful collaboration between Leave a Nest Group, Ota City and ACeT Innovates Sdn. Bhd. and the arrival of the much awaited machine from Japan to Malaysia create a new chapter in the history of relationship between Malaysian startup and Japan Super Factory. The main goal is to release innovative technology developed by startup to the world.
We hope the success of this project will encourage more technopreneurs and real-tech enthusiasts to rise-up to the challenge to build their dream machines with the Ota City Super Factory Prototyping Program.
More about Ota City Super Factory Prototyping Program
Are you facing with manufacturing challenges such as efficiency, miniaturization, weight reduction, refinement, or to add high quality and functionality to your prototype or product?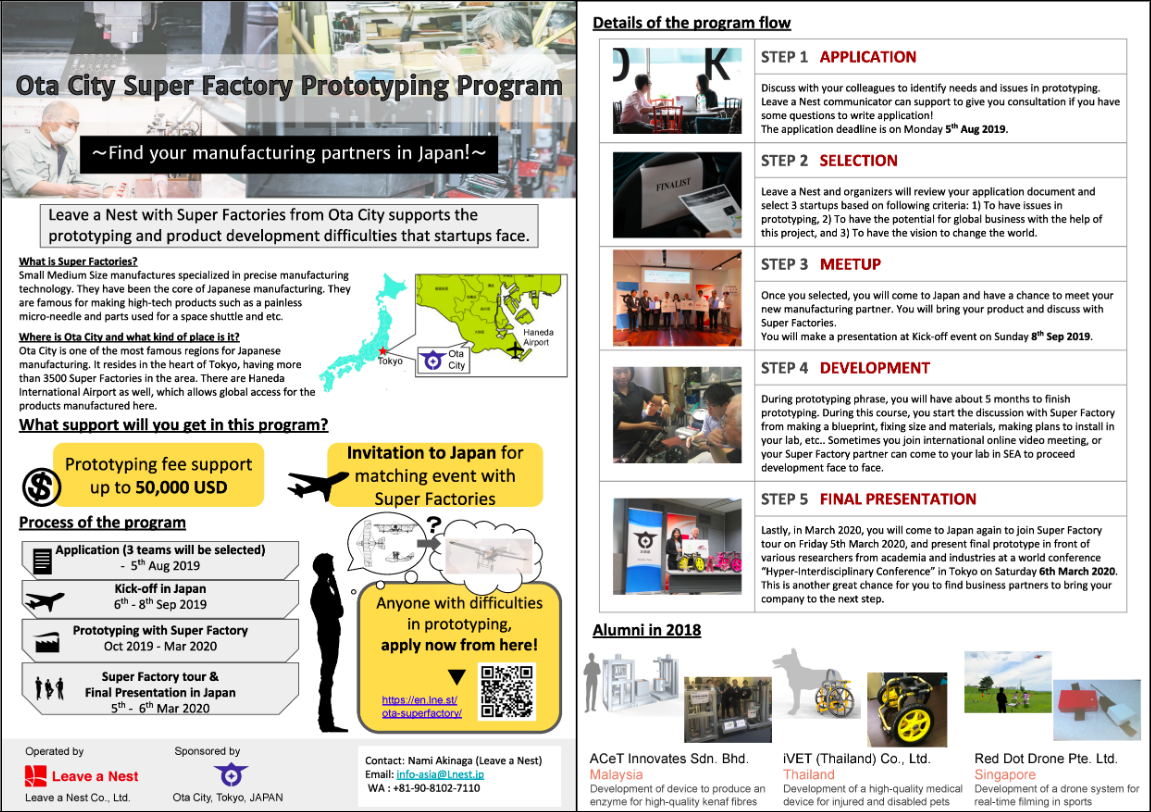 Find your manufacturing partners today!
Application for Ota City Super Factory Prototyping Program 2019 is opened until 5th August 2019. 
Register here. 
Contact Leave a Nest Co., Ltd. :
Dr. Tsuyoshi Inoue or Dr. Takumi Jindo
Email: [email protected]
More news on Ota City Super Factory Prototyping Program