Empowering Design Thinking For Malaysian Youth Through 3D Design Challenge: Smart Green City 2019.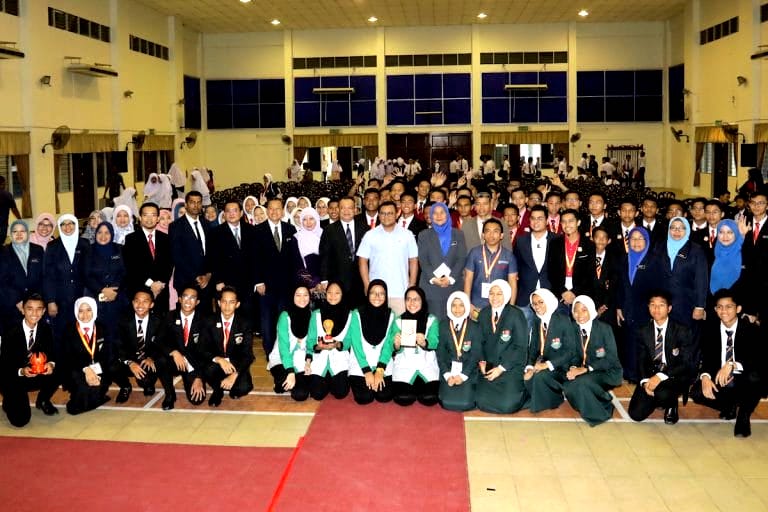 Leave a Nest Malaysia Sdn. Bhd. is excited to share that we had participated as one of the partners for 3D Design Challenge 2019: SMART Green City at Sekolah Berasrama Penuh Integrasi Gombak (SBPI Gombak) on 28th July 2019. 
The main objective of this program is to educate the young generation to utilise 3D printing technology to design and  illustrate their imagination of "Smart and Green City" that they imagined to live in the future.
This program was participated by 19 teams from top ten schools which received "Global Excellence" status, such as  Seri Puteri Cyberjaya, Sekolah Alam Shah Putrajaya, Malay College Kuala Kangsar, Perak (MCKK), Sekolah Tuanku Abdul Rahman (STAR), Perak, Sekolah Tun Fatimah, Johor (STF), Sekolah Dato' Abdul Razak, Negeri Sembilan (SDAR), SM Sains Tengku Muhammad Faris Petra, Kelantan , SM Sains Sultan Mahmud, Terengganu (SESMA) , Kolej Tunku Kursiah, Negeri Sembilan and Sekolah Berasrama Penuh Integrasi Gombak, Selangor.
The 3 days program started with the lecture on design thinking by professors from University of Malaya, followed by 3D workshop by My Conceptual Robotics Sdn. Bhd. Each teams have to come out with their 3D printed model of the Smart Green City with unique features that they want to incorporate in their city. And for the presentation, there were two rounds where in the first round, each team has to present and convince the judge with their city concept through a debate session with other 4 teams. Then, four finalists were selected to do the final pitching to decide the winner.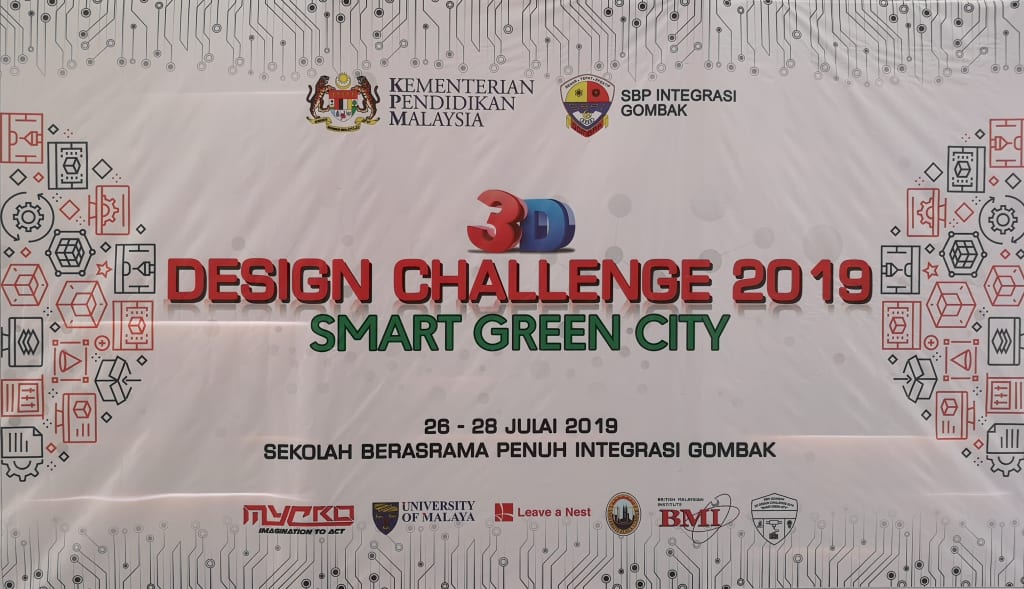 As one of the partners, Leave a Nest Malaysia Sdn. Bhd. represented by Mr. Abdul Hakim and Mr. Nur Ahmad Zaim to become one of the judges . Leave a Nest also also set up a Special Leave a Nest Malaysia Award as the support the program.
Following are the list of winners for each award category:
Best Smart Green City Award: Sekolah Tun Fatimah
Best Innovation Award: Sekolah Tunku Kurshiah
MyCRO Special Award: Sekolah Sultan Alam Shah
Leave a Nest Special Award: Sekolah Berasrama Penuh Integrasi Gombak
Leave a Nest Award was given to team Integomb B because of their great communication skills that they showed during the presentation. Even though the team didn't win the grand prize, Leave a Nest think they have the potential to change the world with their great passion and communication skills. We hope to support the team to explore more knowledge through our Science workshops and give them the appropriate highlight by featuring their story in our Nest Garage Magazine.

Congratulation to all teams !
We look forward to collaborate with more schools and partners to empower and educate young generations to become global leaders of tomorrow!
Let's Join our next exciting program!!

CALLING FOR SECONDARY SCHOOL STUDENTS!
Have you know what kind of fruit peels can use in removing the dye from water? Have you know what are the benefits of using fruit peels in removing the dye from water?
Let's join Triple Fruiti workshop to explore more!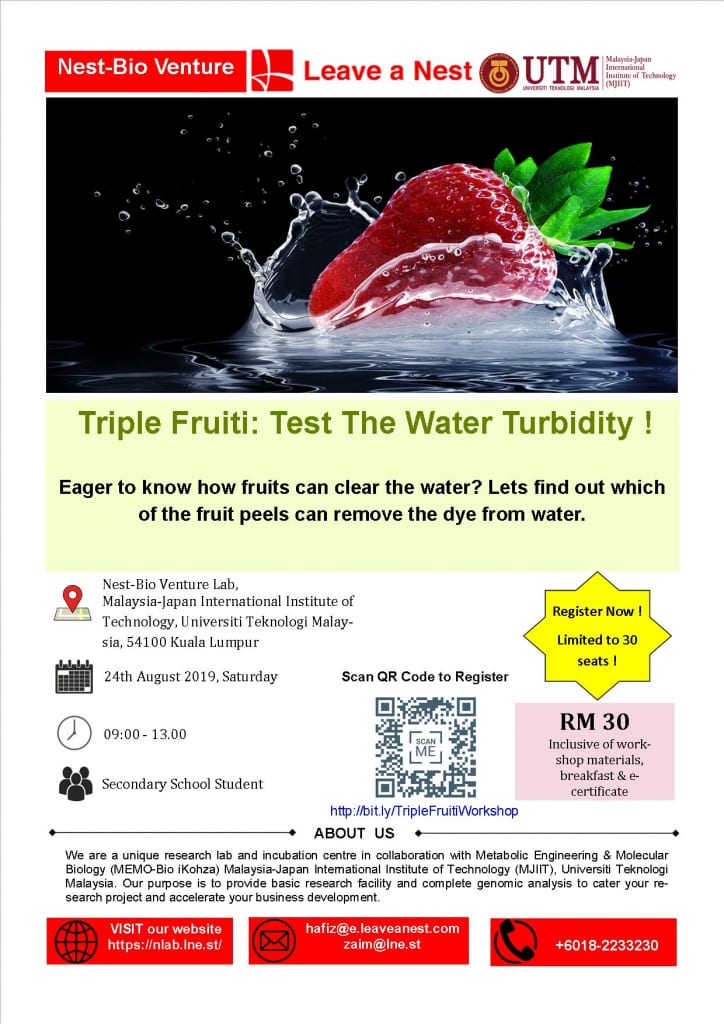 Participation Fee: 30MYR
DEADLINE OF SUBMISSION: 19th August 2019, Monday
Register here!!!
Any inquiries:
Mr Hafiz ([email protected])
Mr Zaim ([email protected])
Tel: +6018 2233 230