Let's Explore Triple Fruiti Workshop with Us!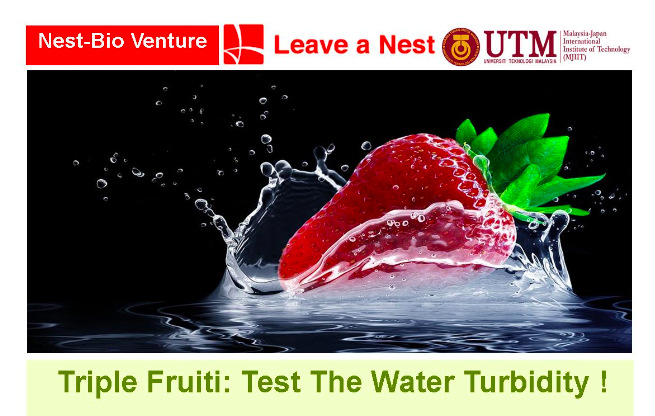 Eager to know how fruits can clear the water? Let's find out which of the fruit peels can remove the dye from water.
On 24th August 2019, Saturday, Leave a Nest Malaysia will be conducting a workshop on 'Triple Fruiti : Test The Water Turbidity !'. This workshop will give you a chance to discover the types of fruits and its benefits in removing the dye from wastewater. The details of the workshop are as follows:
Venue: Nest-Bio Venture Lab, Malaysia-Japan International Institute of Technology, Universiti Teknologi Malaysia.
Date: 24th August 2019, Saturday
Time: 09:00 – 13:00
Fee: RM30 / head (Inclusive of workshop materials, breakfast & e-certificate)
Target participants: Secondary school (Limited to 30 seats)
Deadline to register: 19th August 2019
We hope that secondary school students will take this golden opportunity to gain knowledge with us in this workshop!
Kindly refer to link attached for the registration!
LIMITED SEATS. REGISTER HERE NOW!
For more details, please contact:
[email protected]
[email protected]
Tel : +6018-2233230