Nurturing Young Researchers through NEST Camp !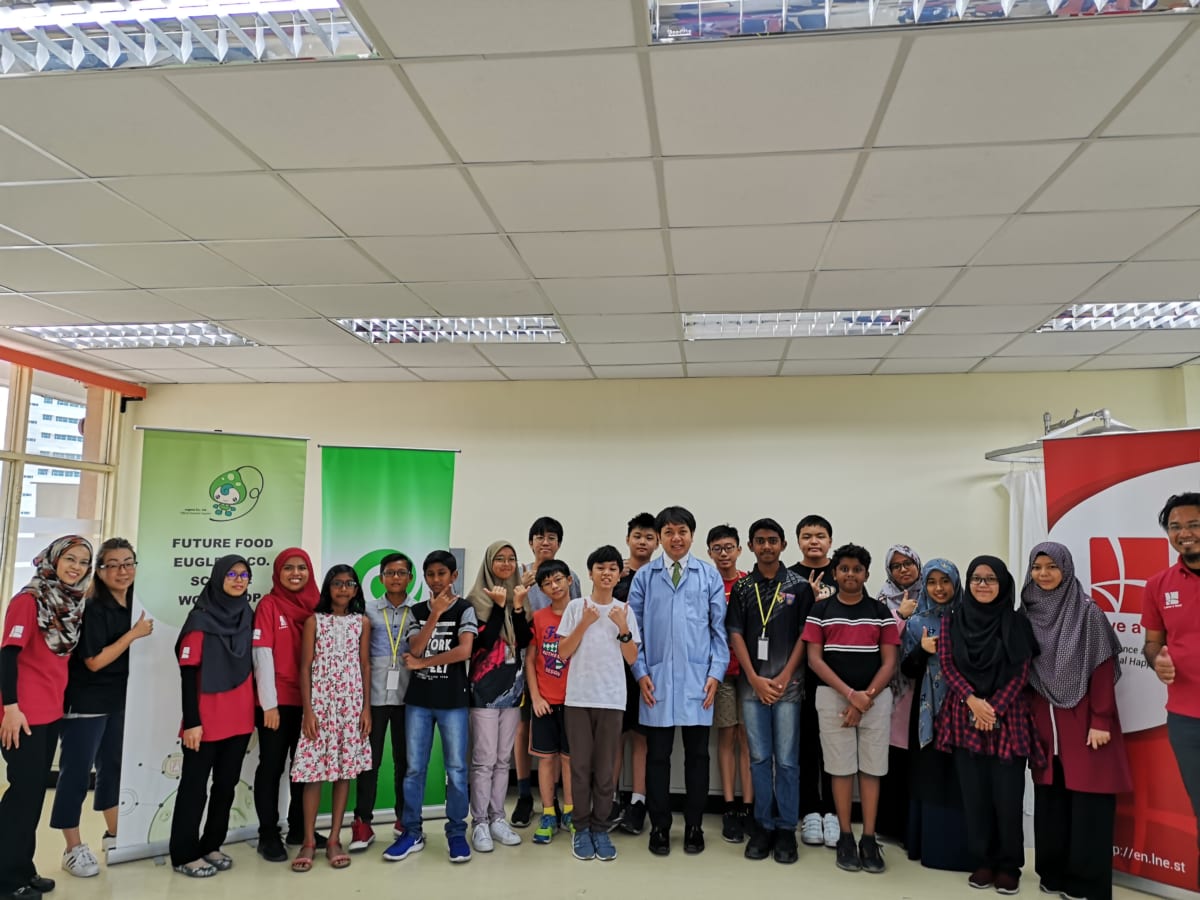 From 29th November 2019 until 1st December 2019, Leave a Nest Malaysia and Euglena Co., Ltd. organised a science camp called NEST Camp at NEST-Bio Venture Lab, MJIIT-UTM KL. The objectives of this camp are to expose students to scientific research methodology and critical thinking skills through Research-Based Education (RBE). This camp also aims to encourage the students to come up with innovative solutions to solve existing problems in the society. A total of 10 students ranging from 13 to 15 years old from various schools in Selangor and Kuala Lumpur participated in this camp.
The overall mission of this camp is 'To Change the Students Curiosity into Scientific Research'. In the first day of the camp, students have a mission to create their own research.  Students were able to hear sharing from distinguished Japanese Professor, Prof. Dr. Kengo Suzuki, Co-Founder and Head of R&D, Euglena Co., Ltd. shared about his journey to become a researcher which started with his hobby to reading a Science Encyclopedia during his childhood until he became a researcher and founded a company called Euglena Co., Ltd. They are also able to learn from Dr. Vasagi Ramachandran, postdoctoral researcher from Malaysian-Japan International Institute of Technology (MJIIT), UTM. Dr. Vasagi Ramachandran shared about the importance of research and six important steps to conduct the research. Following the lecture, students learned to create hypothesis through 'FruitVegTricity' workshop. During this workshop, they were able to test their hypotheses on whether fruits can generate electricity to light up the LED. In the afternoon, students were able to create their own research project under the theme of 'Ecosystem Interaction'. The students were divided into 5 groups and each group had chosen a topic between Soil, Plant and Water. After the topic was chosen, students created their own hypothesis and plan to conduct their research activity on the second day.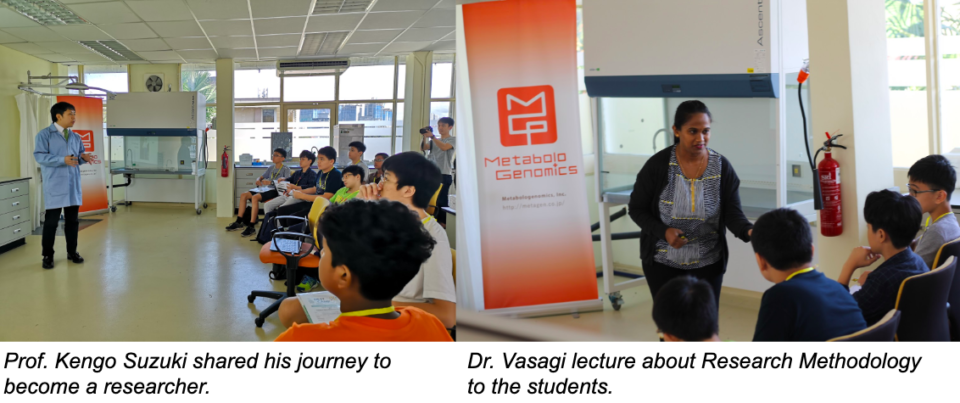 On the second day with the mission 'Testing The Hypothesis', students started to collect the samples for their research project. They took the samples at three different areas around the UTM KL Campus. Students enjoyed the activity of sample collecting since this is their first time performing their experiment by themselves. The most preferred topic that they had chosen was soil and water. After the students finished collecting the sample, they brought the samples to the lab and started their experiment to further understand the samples. They also being taught the proper methodology to conduct the experiment where part of the method are to observe and record the findings. At the end of the day, all students presented their results of experiments on what they had learnt about the research methodology and how they applied it on their research. They seem so passionate and eager to learn new things in this camp.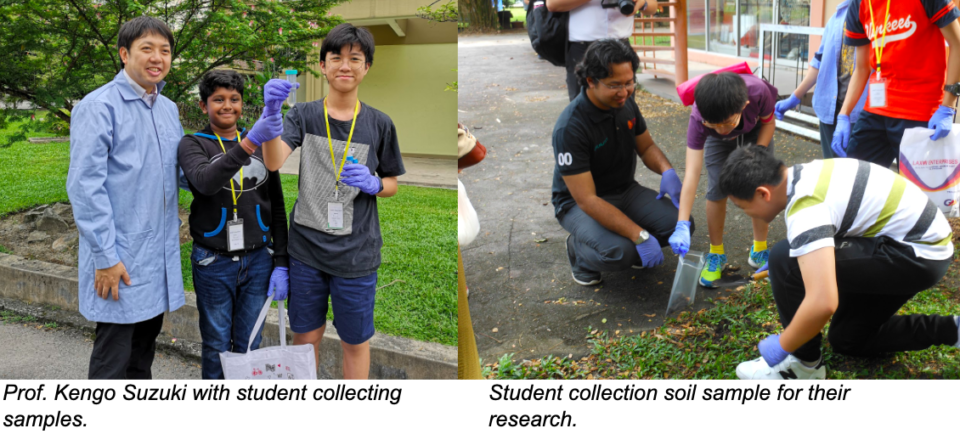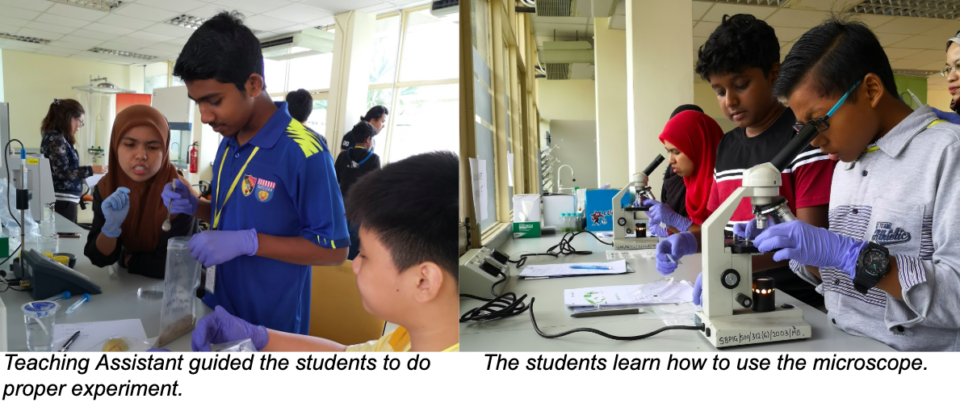 The last day of NEST Camp continued with the mission of "To Understand How Researchers Solve the World Problem". It started with QPMI Workshop by Dr. Kihoko Tokue, Managing Director of Leave a Nest Singapore on the topic of "How to find your interest and life goal". Following the QPMI Workshop, NEST camp continued with Euglena For All Workshop. From this workshop the student learnt the story of how Euglena Co., Ltd. was established by Mr. Mitsuru Izumo and Prof. Dr. Kengo Suzuki. They also learnt how these researchers developed euglena-based product starting with Euglena food as a solution to malnutrition issues for children in Bangladesh to create a Euglena biofuel as a solution to replace fossil fuel. In this workshop, students learnt about Euglena, a unique single cell microorganisms with both plant and animal characteristics. Students have the opportunity to observe Euglena using microscope and understand the uniqueness of Euglena as microalgae. All students also able to see the existence of euglena from the water samples taken.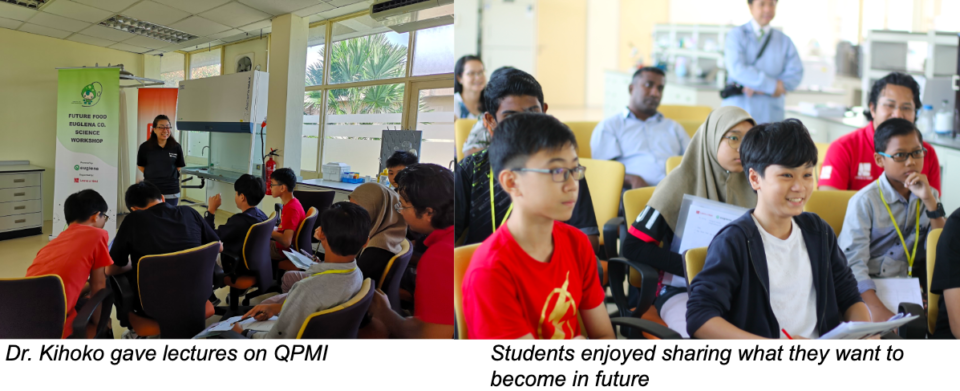 Several feedback that were reflected by the students are shared below:
Aghilan Naythean Sinnapar from SMK Desa Cempaka said, " So far from past 3 days, I found the program was very interesting. I able to conduct my own research on Soil, Water and Plant. If I have the chance, I would like to join similar program organized by Leave a Nest." 

Cheng Chu Young from Stella Maris International School said, " I enjoyed this camp, it's fun and interesting. I learned about research methodology and 6 steps to conduct research."

The camp had been successfully delivered and all students seem to be satisfied with the knowledge that have been provided to them. They also were exposed to the real experiment, real experience of using microscopes to find microorganisms in the water or soil and they also had unlocked their achievement by presenting the research according to real research methodology to the experienced researchers. We hope that the students can maintain their excitement of doing research until one day they can actually become a real scientist of researcher.

Saa Kenkyu Daa! Lets Do Research!

Previous exciting Science Workshops by Leave a Nest Malaysia Sdn Bhd:

1. Kodobot Workshop

2. Microbial World Workshop

3. Triple Frutti Workshop