Notice of Temporary Office Closure from Leave a Nest Malaysia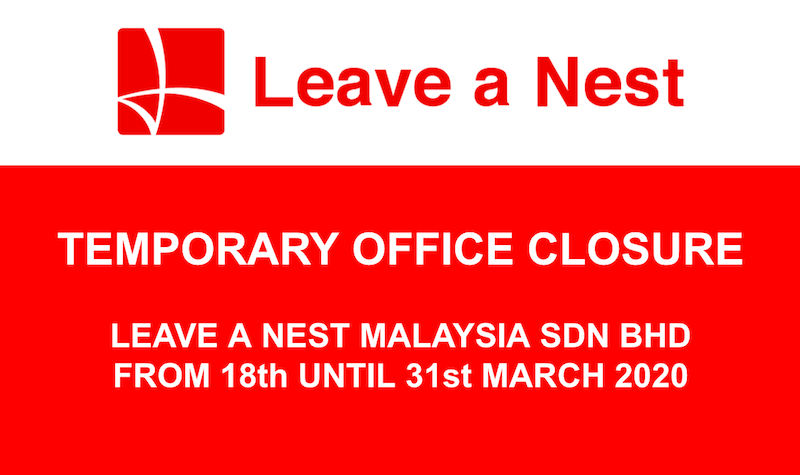 In adhering to the announcement made by the Prime Minister of Malaysia, Tan Sri Muhyiddin Yassin on 16th March 2020 for the enforcement of Movement Control Order to curb and flatten the curve of COVID-19, Leave a Nest Malaysia Sdn. Bhd. will temporarily close its office at Found8, Kuala Lumpur Sentral from 18th until 31st March 2020. The decision by the Prime Minister was made under the Prevention and Control of Infectious Diseases Act 1988 and the Police Act 1967. 
As such, all programs and activities scheduled during this period and in the month of April will be postponed to a later date. However, to minimize the disruption to the current operations, Leave a Nest Malaysia Sdn. Bhd. will use digital tools and technologies for communications with external partners and clients.
We call for everyone to do their part by practising social distancing and to take infection control precautions during this period.
Stay in touch by emailing us at [email protected] 
Reference links:
The Prime Minister's Special Message on COVID-19