Let's learn about science in food by joining this online science workshop!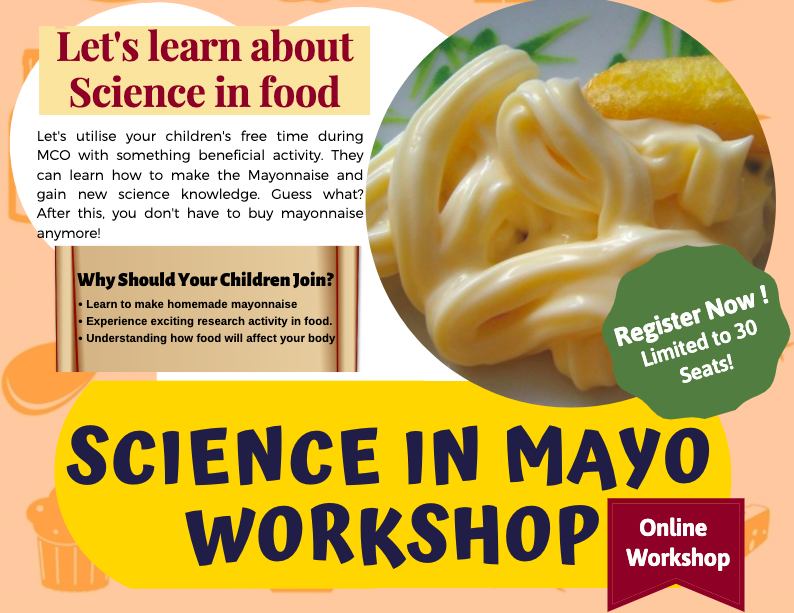 Let's utilise your children free time during MCO by joining this online Science Workshop.
Most of people think that cooking is not related to science. Actually you can learn science while you cook. How? Stay tune and let's discover it together by joining our workshop.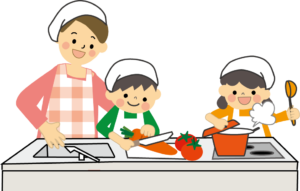 In this workshop, your children will get to experience the process of making delicious and healthy mayonnaise from their own kitchen. More important, they will discover the science behind the mayonnaise such as the  chemical composition and its function to our body.
Let's explore the world of science in your kitchen!
Details on the workshop as below:
Title: Science in Mayo Workshop
Date: 7th May 2020 (Thursday)
Time: 11.00am – 12.30pm
Target participant: Secondary school students (Limited to 30 persons only)
Fee: RM20 (Inclusive of workshop e-booklet  & e-certificate)

LIMITED SEATS. REGISTER  NOW!
Please Register here