New Science Workshop on Electrostatic!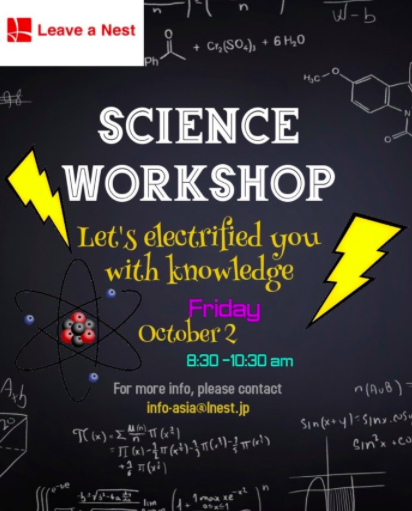 Have you ever wondered how lightning occurs? Did you experience getting shocked while you were at the shopping mall? Did you think you were the only one who experienced it or everybody else did? Does the shock you experience come from lightning?

Let's explore and find the answer by joining our Electrostatic Workshop. We are going to electrify you with knowledge and shock you with hands-on experiment!
Details on the science workshop as below:
Title: Electrostatic Workshop
Venue: Via Online
Date: 2nd October 2020
Time: 8.30am – 10.30am
Target participant: Secondary school students (Limited to 30 persons only)
Fee: RM40 (Inclusive of workshop materials & e-certificate)
Deadline to register: 25th September 2020

LIMITED SEATS AVAILABLE.
This news release is posted on behalf of Muhammad Laduni Aslan.