Announcing Aerodyne Group as Gold Partner in Great Teacher Seminar 2020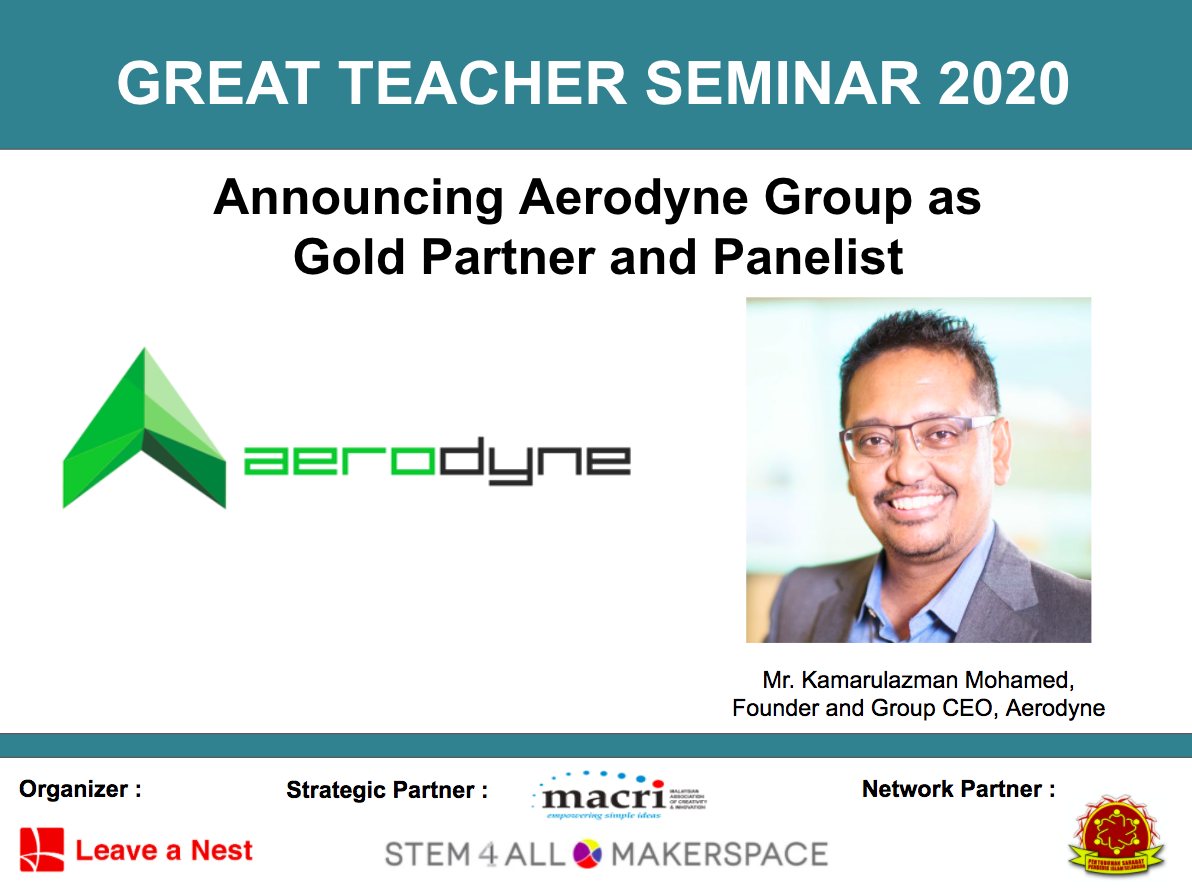 Leave a Nest Malaysia is proud to announce Aerodyne Group as our Gold Partner for Great Teacher Seminar 2020. The seminar will be held on 21st November 2020 via online.
Great Teacher Seminar is a unique platform for teachers and parents to discover effective and innovative approaches to enhance STEM teaching and learning.
Aerodyne Group is an international drone-based managed solution provider with headquarters in Malaysia and has offices in Australia, Japan, Singapore, Brunei, USA, UAE, Chile, Indonesia, Denmark and the United Kingdom. They are currently the third largest drone services company in the world with more than 200 members and conducting projects around the world.
Aerodyne's Founder and Group Chief Executive Officer, Mr. Kamarulazman Mohamed will be one of the panelists in Panel Discussion on the topic of "The Importance of STEM Education for Future Career". 
Mr. Kamarul will share about career opportunities in the thriving drone industry and talents needed in the near future. We hope teachers and parents will have a better understanding on how jobs in drone industry are going to look like and thus able to advice students who are inspired to get into the drone industry. This will also be the guiding light for students to select the right path to go for their higher education.
Details of Great Teacher Seminar 2020:
Theme: Let's Make STEM Education Great Again
Dates : 21st November 2020
Time: 10:00-17:30
Platform: Online Platform Using Zoom
Participation Fees: RM20 
For teachers and parents, don't miss this chance to get exposure to the future career in Drone Industry and how you could nurture your students and kids in STEM education and prepare them to lead the industry.
Get your tickets here before 19th November 2020.