Leave a Nest and ACSL Career Talk and Workshop at UTM-MJIIT: Navigating Your Career Path In Science and Technology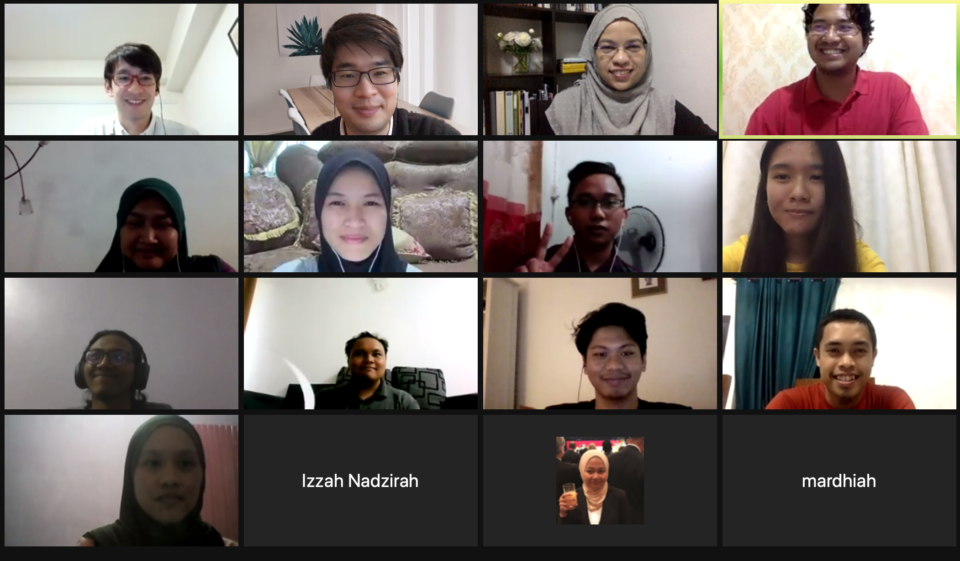 Leave a Nest Malaysia & Singapore joined forces with Autonomous Systems Control Laboratory (ACSL), a drone startup from Japan, to host an online career talk and workshop for UTM-MJIIT students on 20th January 2021.
The program was attended by 9 participants from undergraduate and graduate school.
The career talk started with Leave a Nest introduction by Ms. Ida*rahayu Ayob, Director of Leave a Nest Malaysia. It was followed by a presentation by Mr. Nur Ahmad Zaim on his career journey as a Leave a Nest member. He encouraged participants to find the right platform to realize their interest and passion.
Mr. Dai Tsukada who is the Director of Overseas Business Development from ACSL took his turn next to share about the company's core business and technology. He also showed astounding videos from drone use cases by ACSL. After completion of all the presentations, Mr. Shohei Michael Maekawa, Director of Leave a Nest Singapore and President of Leave a Nest UK took over the session to facilitate the career workshop for the participants. In this workshop, participants were also given the opportunity to present their ideas on how drone technology can be extended to solve various issues. The participants received instant feedback from ACSL on the ideas shared. 
Leave a Nest and ACSL will be conducting the next Career Talk and Workshop on 3rd February 2021 for Universiti Teknologi Petronas.
If you are interested in internship or full-time job opportunities, contact us at [email protected].