Leave a Nest and ACSL Career Talk and Workshop at Universiti Teknologi Petronas

Leave a Nest Malaysia & Singapore once again collaborated with Autonomous Systems Control Laboratory (ACSL), a drone startup from Japan, to conduct an online career talk and workshop for Universiti Teknologi Petronas (UTP) students on 3rd February 2021.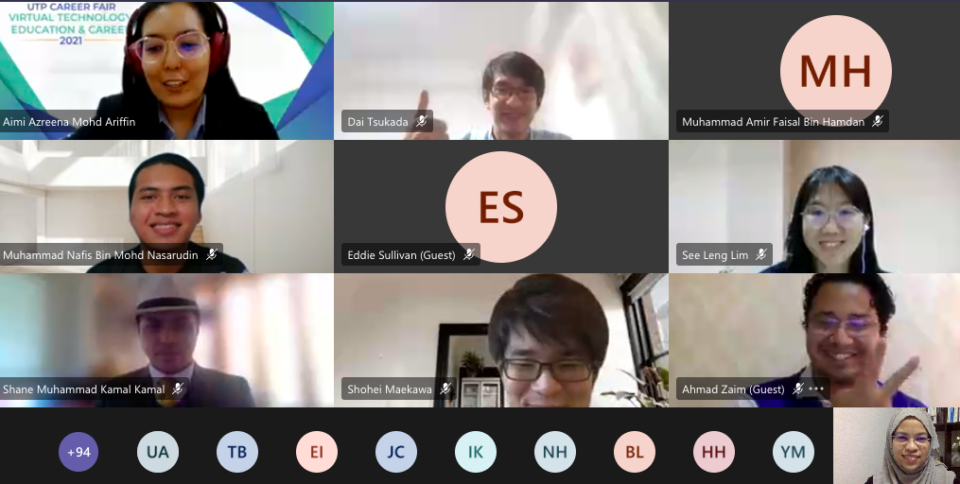 The program was well attended by 174 participants from various faculties. The career talk started with Leave a Nest introduction by Ms. Ida*rahayu Ayob, Director of Leave a Nest Malaysia. It was followed by a sharing by Mr. Nur Ahmad Zaim on his experience as a Science Bridge Communicator at Leave a Nest Malaysia.
Mr. Dai Tsukada who is the Director of Overseas Business Development from ACSL took his turn next to share about the company's core business and technology. He encouraged the participants to define their work goal by identifying issues that they want to solve, to be more flexible because the conventional way is not always the way, and to be well-informed especially on the existence of new technology to solve certain issues.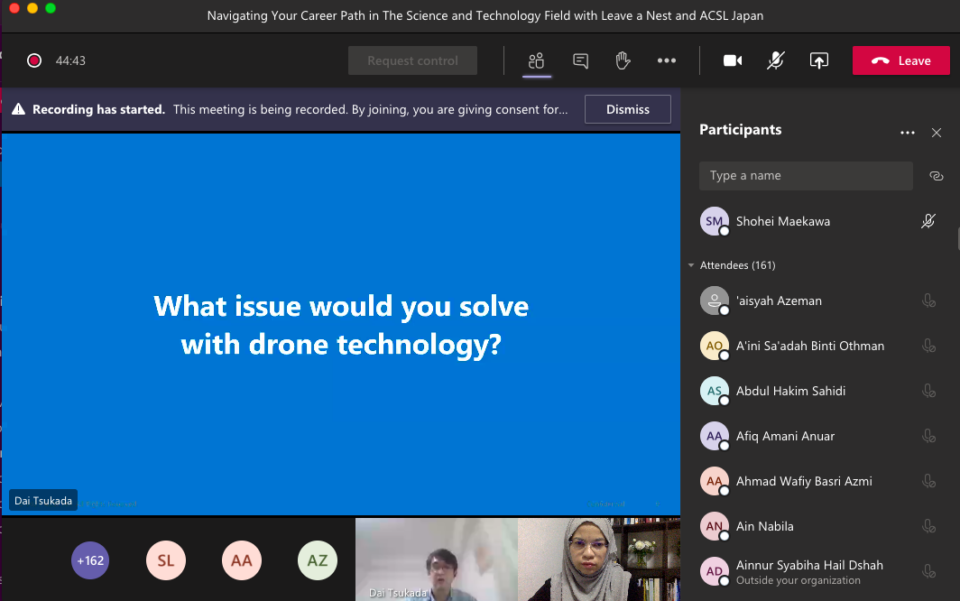 Career Talk presentation by Mr. Dai Tsukada from ACSL.
After completion of all the presentations, Mr. Shohei Michael Maekawa, Director of Leave a Nest Singapore and President of Leave a Nest UK took over the session to facilitate the career workshop for the participants. In this workshop, participants were also given the opportunity to share their ideas on how drone technology can be extended to solve various issues and discuss it with ACSL and Leave a Nest. 
Leave a Nest Malaysia will be conducting an online Career Discovery Forum on 27th March 2021. We welcome participation from undergraduates and postgraduates. Refer here for past news release on Career Discovery Forum Malaysia. Stay tuned for our official program announcement!
If you are interested in internship or full-time job opportunities at Leave a Nest Malaysia, contact us at [email protected].