Science Castle in Malaysia 2021: Calling for Aspiring Young Researchers to join!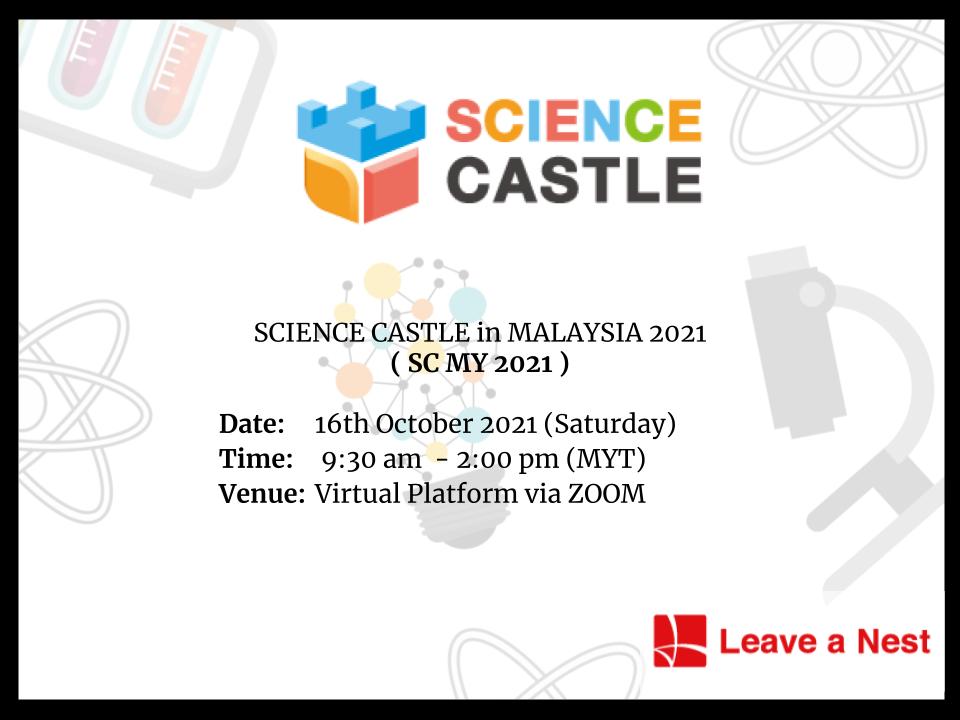 Calling for aspiring young researchers of secondary school students in Malaysia to participate. Leave a Nest Malaysia Sdn. Bhd. pleased to announce the Science Castle in Malaysia 2021 (SC MY 2021) this upcoming October.
SCIENCE CASTLE IN MALAYSIA 2021 (SC MY 2021)
Date: 16th October 2021 (Conference day)
Time: 9:30am – 2:00pm (MYT)
Venue: Virtual Platform via ZOOM
Theme: "Empowering Young Researchers In Unprecedented Era Towards A Sustainable World"
Target Participants: Secondary School students who have passion and high motivation to be involved in scientific research projects and contribute as "researchers" who discover new knowledge, and who are able to bridge science & technology with society.
Project Entry: Research Project Proposal Presentation
Topic:
1. Renewable Energy: Feasibility to implement renewable energy in the school.
2. Healthcare: Healthy lifestyle in school.
3. Waste Management: Management of waste in the school compound.
4. Agriculture: Feasibility to implement an Agri-friendly school environment.
About SC MY 2021
The 3rd Conference for young researchers, SCIENCE CASTLE in MALAYSIA 2021 (SC MY 2021) is back! We continue to create an ecosystem to incubate youth leaders with scientific thinking in SouthEast Asia. As a response to world sustainability, this year SCIENCE CASTLE with the theme of 'Empowering young researchers in unprecedented Era towards a Sustainable World'.
The application is now open 
Register to participate: https://global.lne.st/SCMY21_InterestForm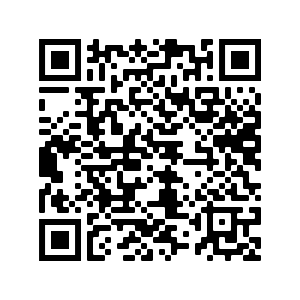 Do not miss this chance to discover your future potential as an aspiring young researcher to contribute to the world using the wonder of science. 
Check out our Science Castle official website: https://en.s-castle.com/conference/malaysia2021/ 
Previous SC MY posts: Read about Science Castle in Malaysia 2019
For more information or inquiries, do not hesitate to contact us:
[email protected] (Attention to Mr. Zaim)