Announcing the New Director of Leave a Nest Malaysia Sdn. Bhd.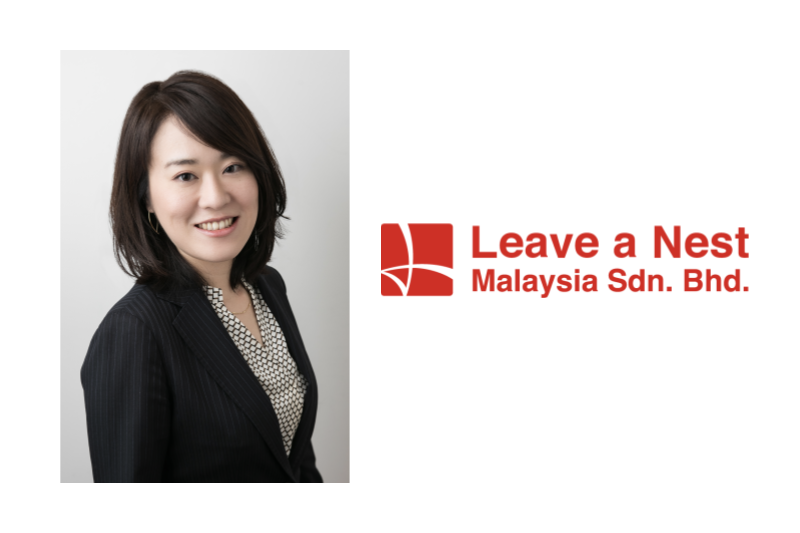 Leave a Nest Malaysia Sdn. Bhd. (Head Office: Kuala Lumpur, Managing Director: Abdul Hakim Sahidi, hereinafter referred to as "LVNSMY") is proud to announce the appointment of Dr. Yuko Ueno as a new Director beginning from 1st October 2021. The new management team (*) of LVNSMY is as follows; 
Abdul Hakim Sahidi,

Managing Director

Kihoko Tokue,

Director

Yuko Ueno,

Director

Yukihiro Maru,

Director
      For Malaysia, Dr. Ueno has engaged in establishing and running Nest-bio Venture Lab, a unique shared wet lab organized by LVNSMY in collaboration with Malaysia-Japan International Institute of Technology (MJIIT). Also, she contributed as a panelist of Hyper Interdisciplinary Conference in Malaysia 2021. During such projects, she has committed Human Resource Development of LVNSMY team. More than HR development, her expertise in project development with Japanese companies might strengthen the Malaysian companies by generating collaboration projects in near future.   
      With the new management team, Leave a Nest Malaysia will strongly strive into solving the Deep Issues in Malaysia and other Southeast Asian countries.
<Profile of the New Director of LVNSMY>
Dr. Yuko Ueno
During her Ph.D study, she explored the origin of life in extreme environment biology. After her joining Leave a Nest Co., Ltd. in 2013, she served as general manager of Human Resources Development Division, and Chief Editor of "Sougyou Ouen", a journal to explore new business frontier. From 2018, she joined the Frontier Development Division, engaged in nurturing and accelerating Deep Tech startups in Japan, southeast Asia, US and UK. She has expertise in bridging Japanese NMCs and startups, also helping their advancing into southeast asian markets. She is concurrently appointed as the Director of the Group Creation Department of Leave a Nest Co., Ltd., and President of Leave a Nest America, a subsidiary of the group. 
 (*) Ms. Idarahayu Ayob, former Director resigned on 31st October 2021. We Leave a Nest group are grateful for her commitment to date.
Inquiries regarding this matter:
Leave a Nest Malaysia Sdn. Bhd.
Attn to Abdul Hakim Sahidi
MAIL: [email protected]
Leave a Nest Co., Ltd.
Group Creation Department
Attn to Dr. Ryuta Takeda
MAIL: [email protected]