Leave a Nest Malaysia Sdn. Bhd. is now MDA-certified Authorized Representative (AR) for Medical Device Registration in Malaysia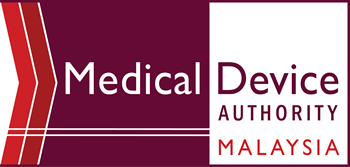 Leave a Nest Malaysia Sdn. Bhd. is moving forward in healthcare by offering Authorized Representative (AR) support for medical device registration in Malaysia. Under the research development division, Leave a Nest Malaysia has acquired an establishment license and Good Distribution Practices Medical Devices (GDPMD) certification in Malaysia via Medical Device Authority (MDA). Certificates of proficiency are awarded to two Leave a Nest' members; Dr. Mohd Izwan Bin Zainol (Research Development Division) and Dr. Arief I. Zamani (Human Development Division), who are capable of assisting corporates in end-to-end medical device registration as well as regulatory Intelligence & solutions.
In Malaysia, international medical device manufacturers including startups must appoint a local presence as an Authorized Representative (AR) to register their medical devices with MDA. As a license holder, Leave a nest Malaysia can now carry out the pre-and post-registration process including post-market surveillance activities. 
This latest development has strengthened Leave a Nest Malaysia's support for international companies eyeing Malaysia as their next business market in healthcare. Please contact us at [email protected] or [email protected] to discuss the support needed for AR appointments. We are also supporting market evaluation strategies for medical-related products and services for international companies including proof of concept (POC) partnerships, clinical evaluation partnerships, surveys, and hearings (public health, government authority, industry, and civil society).