Introducing Basril as a new member of Leave a Nest Malaysia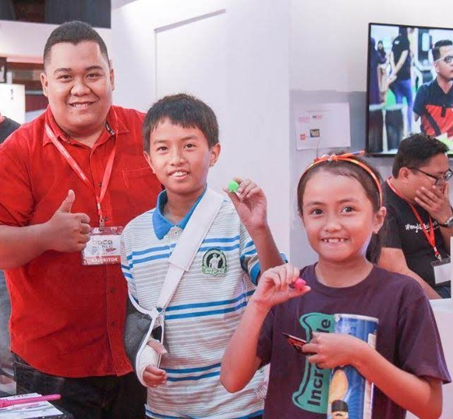 I am Muhammad Basril bin Muhammad Asri and usually being addressed as Basril. I graduated from the University of Malaya with Bachelor of Manufacturing Engineering and Master of Engineering Science. My research focuses on the effect of temperature on the formability of circular and square cup sheet metal drawings. I have authored and co-authored articles that have been published in recognizable journals. Furthermore, I also managed to have a patented innovation on an Electrical Discharge Machine with my research group in 2021. This patented innovation won Gold Medal Award at ITEX 2016 and MTE 2016 while securing the Silver Medal Award at PECIPTA 17.
Previously, I worked as a Sales Engineer at MyCRO. I am responsible for selling and marketing company products and services such as FDM 3D printers, prototyping, and engineering services. Besides that, I curated STEM education content related to IR 4.0. Outside work, I am an active and passionate member of the makers' community about technologies, businesses and education like KakiDiY. I have mentored and helped technological startups and schools/universities through this community platform. Moreover, since 2016, I have been an active volunteer for science fairs like KLESF and MDEC MyDigital Maker Fair, which introduced me to Leave a Nest. Moving forward, I will also participate in several of the Leave a Nest events, like Tech Venture Meetup, Science Castle and Career Development Fair, as an invited mentor and volunteer.
As I got to know Leave a Nest, I became attracted to their corporate vision, which state, "Advancing Science and Technology for Global Happiness". This motivates me to deliver my mission to spread science and technological knowledge to youngsters, especially in the rural area. Quoting John F. Kennedy, "Every accomplishment starts with the decision to try" hence, let's try and explore new possibilities and opportunities together! I look forward to contributing as Assistant Manager in Educational Division in Leave a Nest Malaysia and helping to bridge the startups, technopreneurs, universities/schools together with industries to nurture Malaysian's potential in Science and Technology.